VenueArc is an all-in-one CRM-integrated venue booking software designed specifically for event and venue management. It eliminates all the challenges event planners have to face to book an event. Learn how these features can help your business:
Book Multiple Dates or Multi-Week events
Easy access to 9 core software modules
Handy built-in Client CRM
Central Document and Digital File Storage
Cross Departmental Access
Audit Control for Settlement
Contract Integration with Settlement
Dynamic Settlement Templates
Supporting documents with Settlement
Advanced Calendar supporting Multi-venue
15 different event status & up to 10 holds
Single Page Event Summary
Advanced Filters to find Data Quickly
Export and Print to Excel / PDF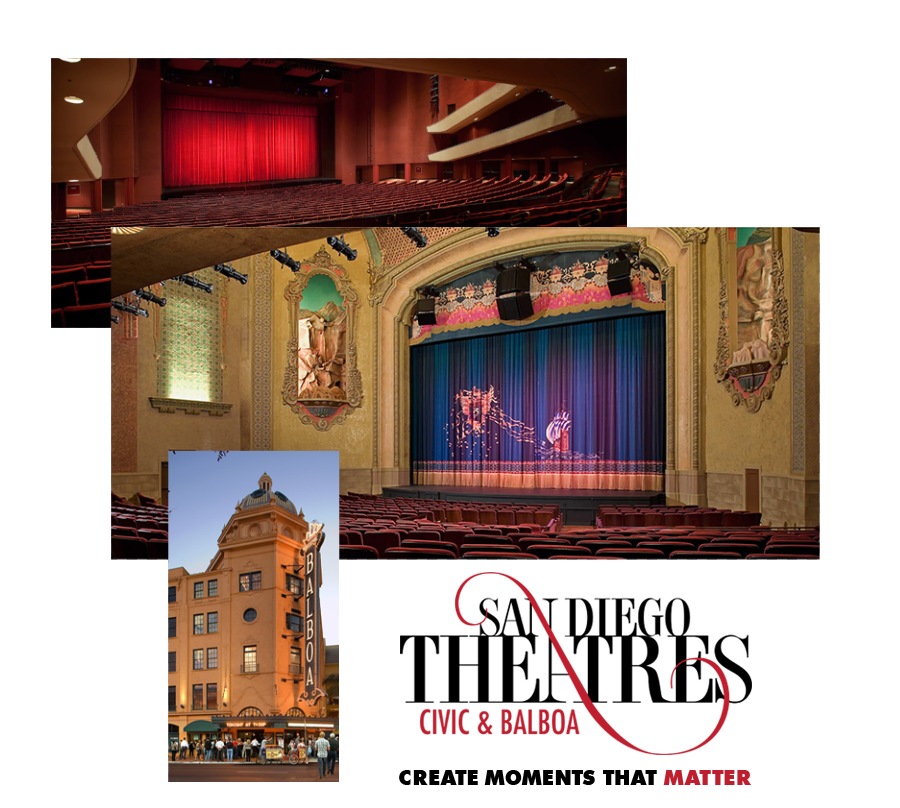 CASE STUDY
How VenueArc Helped San Diego Theatres?
San Diego Theatres, a premium destination for theatre, used VenueArc software to streamline its booking process.
As a premium theatre destination, San Diego Theatres uses VenueArc software to streamline their event process.
Using VenueArc's CRM, Booking and Event Management Software, San Diego Theatres now manages event booking, settlements and reports more efficiently.
The Innovative, Ready-To-Use, and Highly Interactive Features of Our SaaS Product VenueArc
Feature-Rich Booking Experience
Enhance the efficiency of your event booking process with runtime availability checks, multi-venue selection, event holds, dynamic days, and performance setup holds via event management software.
Advanced Booking Calendar
Our advanced calendar significantly reduces paperwork, eliminates duplicate bookings, simplifies multi-venue operations, and helps make venue management hassle-free.
Event Management & Portal
With the event management portal, manage, and process the event without switching to tabs or creating multiple documents. Stay one step ahead with robust automation for entire event management processes.
Built-in CRM Integration
Gives more control over the event management process by accessing key client information, contact details and centralized notes.
Centralized Document Management
Along with an integration with the event booking folder, our centralized DMS comes with a document library and separate event folders.
Event Settlement
Streamline every aspect of the event settlement process with one centralized platform. Integrate event financials, and contract metadata and have all information on the custom settlement dashboard.
"VenueArc has transformed our back office operations with their fresh, simplified and scalable solution to Venue Management. Like many in the performing arts and live events industry, San Diego Theatres produces flawless and magical events for our clients and patrons, but we struggled behind the scenes with managing the back office tasks required to make these events happen. Our system was cumbersome, clunky, manual, closed off, inflexible, not intuitive and difficult to scale. We were using an outdated software system as our booking calendar and to store some client information, with extremely limited capability and access that was granted to a select few. We had manual and electronic files scattered throughout the organization. The VenueArc platform addressed the universal challenge of shrinking resources and increasing complexity with efficiency, transparency and collaboration, that has united our departments from programming to production to finance. From the calendar to the contract, from the event to settlement, and everything in between, VenueArc has become the sole source of event information and system of record that has allowed San Diego Theatres to manage the back office as well as we do the event itself."

Carol Wallace

President & CEO at San Diego Theatres
Book more in lesser time! Learn how VenueArc can help make that happen.