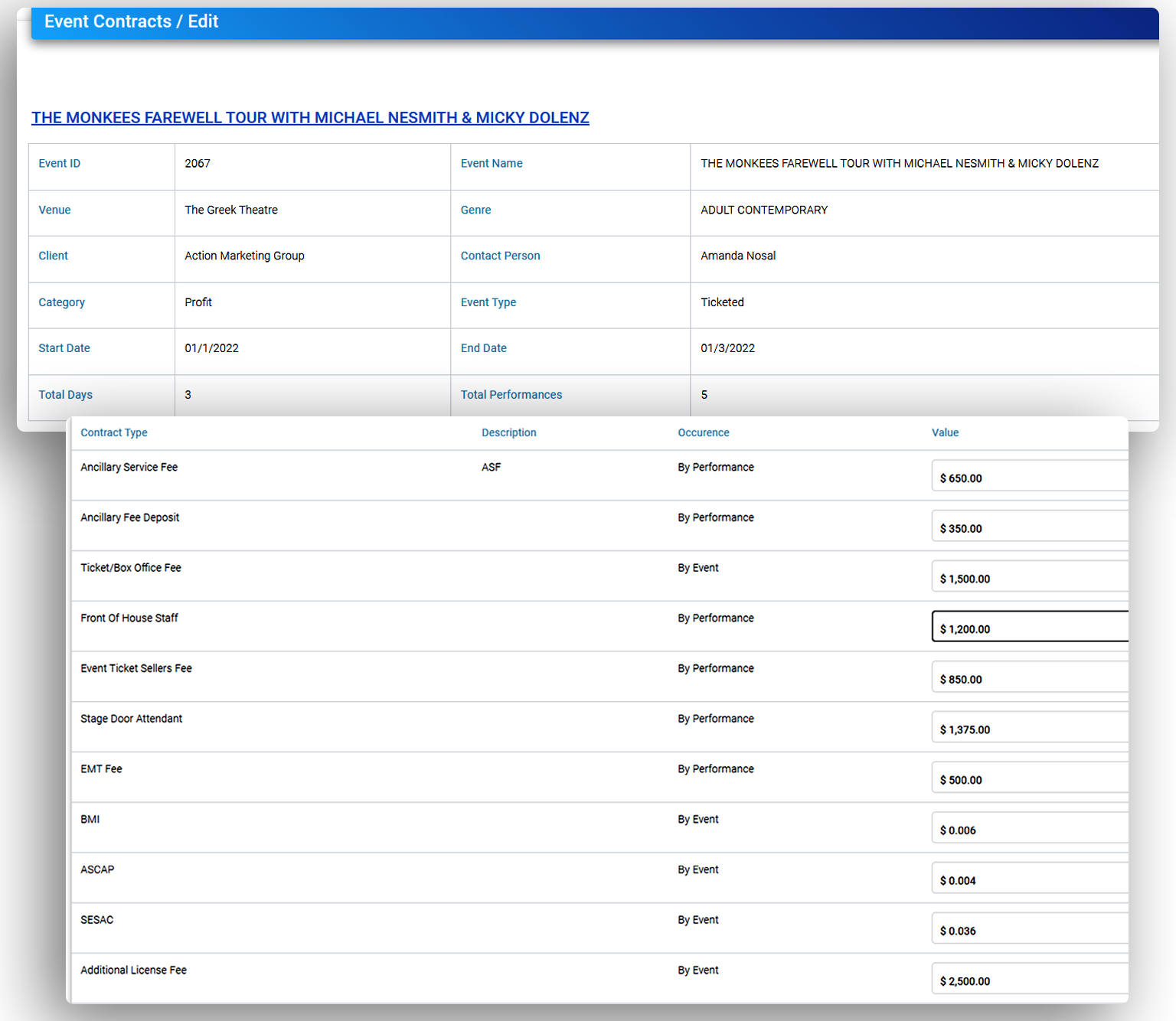 Simplified Event Contract Form
Use a simplified & well-structured electronic contract form to fill in all the necessary details of an Event Contract
With VenueArc, you can save time from manually filling up the contract form as we present you with a premier solution of Electronic Contract Form. Now you can digitally insert the contract details with the help of an exclusive input form that includes custom fields as per your business requirements.
Executives can use the admin portal to set up prespecified values that will be dynamically added to the contract form. The contract form is equipped with advanced UI requirements in accord, providing a smooth workflow for users.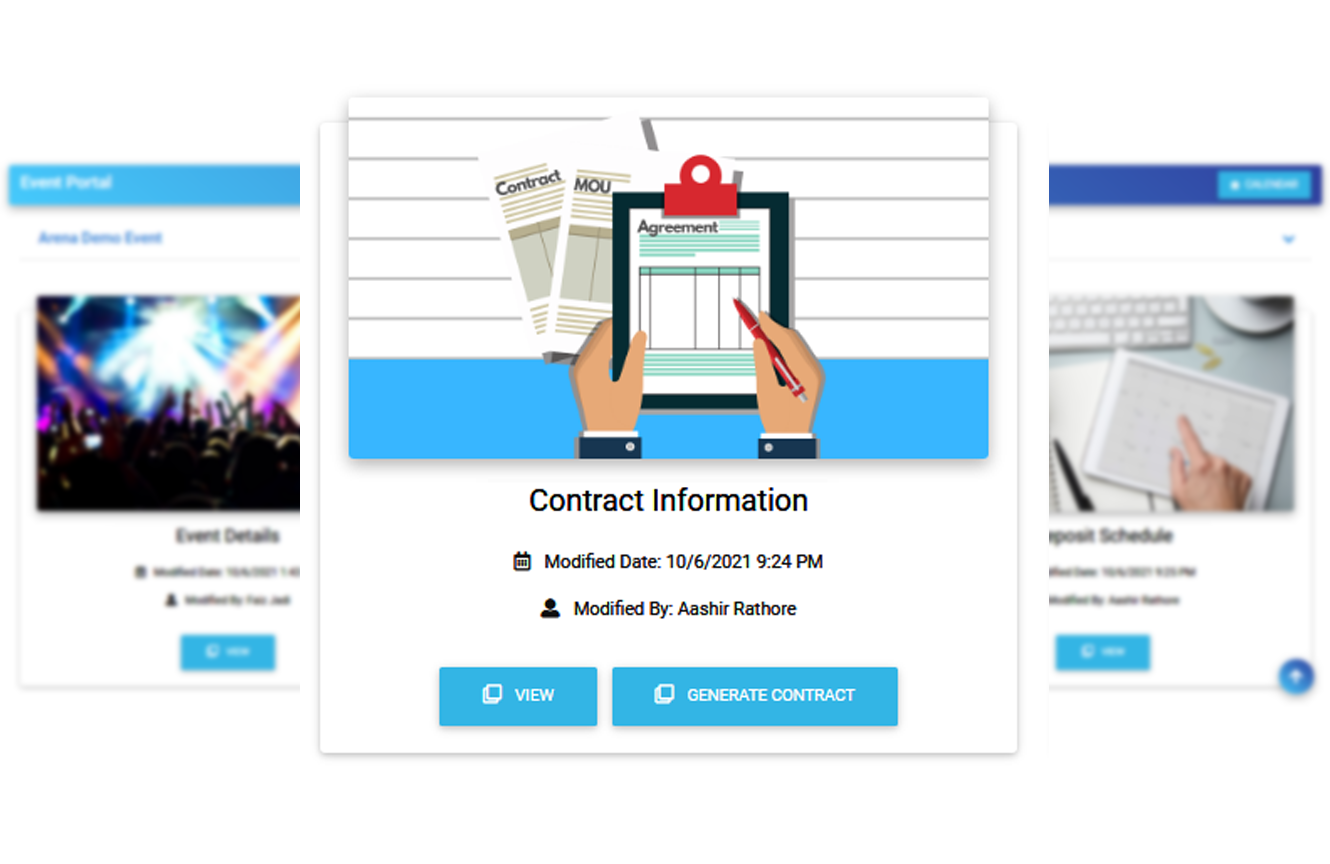 Contract Generation in just one click
Contract Generation just a click away, with all the custom contract templates as per your business specifications
Contract generation seems to be a lengthy task. Automated Contract Generator saves you time by providing one-click contract generation in MS Word format (which can be tailored to other formats depending on business needs).
Are you tired of entering values in a contract over and over? Don't worry, our Contract Generator option is the best for you! The contract document from Automated Contract Generator is pre-populated with contract values from the admin portal. We've developed an easy-to-use interface for accessing the contract generator module, promoting efficiency and ease of use.
The best thing is that you can have this module separately based on your requirements.
Multi-Contract Templates Integration
Get your custom-designed templates set up & integrated into the system & ensure hassle-free contract management.
Are you working for multiple vendors and sick of preparing contracts in various templates? Our solution assures that different templates are pre-added through the admin portal for making the process flow more productive and time-saving.
You can download the custom-made contract templates in your desired format with just a single click easing the process of contract management. The templates are integrated with contract fields, which automatically populate the predefined values in the template.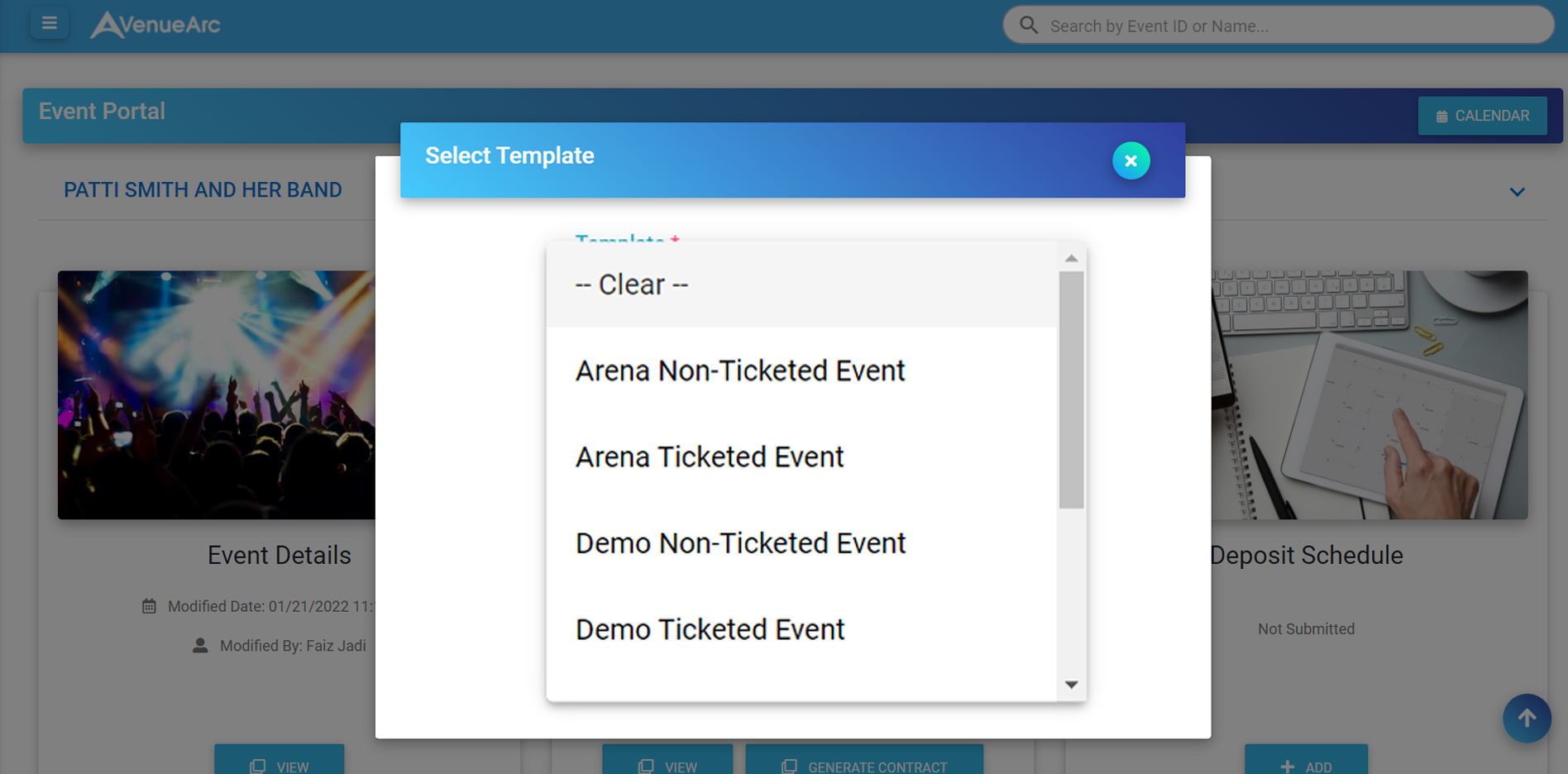 Manage Your Venue Easily
Let's take you on a walk-through tour of how VenueArc can make venue management faster, better, and easier so your venue is never under-booked.
Schedule a Demo
"VenueArc has transformed our back office operations with their fresh, simplified and scalable solution to Venue Management. Like many in the performing arts and live events industry, San Diego Theatres produces flawless and magical events for our clients and patrons, but we struggled behind the scenes with managing the back office tasks required to make these events happen. Our system was cumbersome, clunky, manual, closed off, inflexible, not intuitive and difficult to scale. We were using an outdated software system as our booking calendar and to store some client information, with extremely limited capability and access that was granted to a select few. We had manual and electronic files scattered throughout the organization. The VenueArc platform addressed the universal challenge of shrinking resources and increasing complexity with efficiency, transparency and collaboration, that has united our departments from programming to production to finance. From the calendar to the contract, from the event to settlement, and everything in between, VenueArc has become the sole source of event information and system of record that has allowed San Diego Theatres to manage the back office as well as we do the event itself."

Carol Wallace

President & CEO at San Diego Theatres