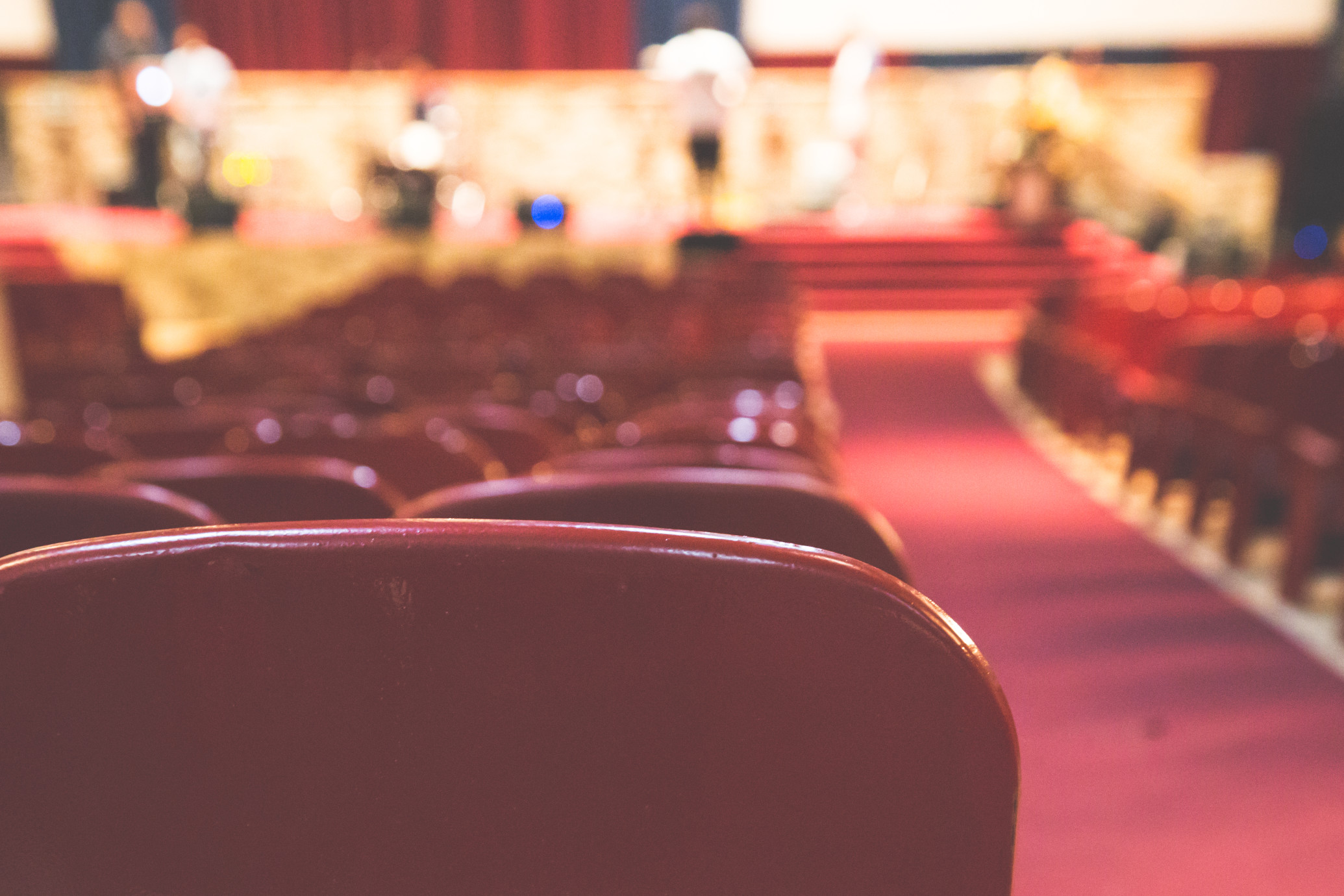 If you think aesthetically pleasing, spacious venues are all that event promotors are drawn to; then you are oddly misguided. In my short-lived experience as an event promotor, I have seen up-close that while the expanse of a space and its tasteful air are undoubtedly important, they are not the only factors that matter. Now that I am writing about it, I vaguely recall Whitney Houston canceling a performance because 'the queen' did not like the name of the street the venue was on. While event promotors do not usually appease these unconventional expectations, other things on their tick-box checklist genuinely matter.
Why Is Venue Selection Important?
Picture this scenario; you have an impeccable line-up of performances for your event. Say, the all-pervading master of hyper-reality rap, Drake is to perform. He is on his global tour, performing six to seven nights a week. Your audience is excited inside the venue — waiting, shouting, hooting, and ultimately feeling drained. But guess what? Drake is stuck outside the venue on a very-cobbled, jam-packed road. This signifies the importance of choosing an event venue carefully. A conveniently located venue has spacious halls/auditoriums that cater to the event space needs and come with an advanced set of facilities that will undoubtedly enhance the event's success.
Important Things Event Promoters Consider in a Venue When Hosting Events
There are so many factors to consider when choosing a venue for performance arts, musical events, or even film screenings. It is, in fact, something that leads to event planning difficulty. Let's take a look at some essential things which event promoters consider when choosing a venue:
Venue space
Some venues are more suited for a big audience, while others are smaller; thus, they cater to a small audience group. So, when it comes to choosing the venue, the prerequisite is, you've guessed it right, having a rough idea of the size of the audience. It's tough to know about the exact number of attendees who will attend your event at the preliminary stages, but a rough estimate could help. Always keep a margin of a few extra attendees when choosing your venue to be on the safer side.
Facility Fee
Your capacity to spend on the event will directly impact the venue selection process. Most venues that are situated in strategic locations are expensive. Those with impeccable interior and exterior décor also cost a lot. Similarly, bigger venues are expensive to rent. So, you must sort your budget accordingly. If it's a big event, such as a concert where you're expecting hundreds of visitors, be prepared to allocate a significant chunk of your budget on venue booking. On the other hand, smaller events can be accessed on the budget. But again, the location matters (more on this later). Furthermore, the facilities available also impact the pricing. Some venues come with state-of-the-art facilities, such as the latest vending machines, advanced AV systems, modern lighting fixtures, etc. They are expensive but also offer great value. Hosting an event in such a venue will result in better, stress-free event management. Furthermore, the audience/guests will be satisfied as well.
The Time of Year
Businesses use seasonal pricing to bring in customers and manage demand. People prefer attending events when the weather is pleasant. For instance, theaters are packed during the holiday season – Christmas plays are in full swing. This is the time of the year when it will be tough for you to choose an event venue since most of them will be booked, particularly during the weekends. Even if you get hold of a venue, it will cost you a lot since the rates are typically higher during the peak season. On the contrary, when you choose a venue during the off-season, you will get an easy booking at budget-friendly rates. But is your prospective audience willing to attend the event during the off-season? You must take into account this factor and then make an informed decision.
Ambiance
The kind of ambiance event planners look for generally depends on the nature of the event they have organized. A dull & dark ambiance is generally off-putting for audiences, but at the same time, it can serve to add more value to performances based on glum stories. Ambiance can shape the experiences of your audience — you do not want to compromise on that. Pay special attention to the 'air' of the venue when you are shortlisting it for your event. Also, enquire if they offer personalization vis-à-vis ambiance setting or not. It will allow you to set ambiance according to the needs of your events.
Location
Recall the whole drake story we sketched above. Surprisingly, that fiction is still affecting my heart. This is precisely why the location of the event must be selected carefully. If the venue is located in a far-off area, your attendees will find it hard to reach there. Consequently, there will be a lower turnout. So, be it an intimate, performance event, corporate meeting, or large-scale public event, you must do extensive research when choosing the location of your event. Ideally, the venue should be located in a popular area, closer to the city center, so that guests wouldn't face a lot of difficulties when reaching it. Since not everyone owns a car, it's suggested that you choose a venue that can be accessed easily via public transport as well. Take into account how far is the nearest bus or metro station is located when choosing an event venue.
Parking
Put yourself in the shoes of your attendees. Now Imagine missing out on the much-loved beginning of Shakespear's "Hamlet" or Cinderella's "The Little Glass Slipper" as it plays inside the theatre while you try to find a space in the parking lot. It hurts. You wouldn't want your attendees wasting a lot of time finding a parking spot instead of enjoying the event. They are surely not going to appreciate it. So, find a venue that has a dedicated parking space. Valet service will be a plus point here. It adds to the convenience of the attendees and makes event management easy.
The parking space should be big enough to accommodate all your attendees' vehicles. Ask the venue owner/manager about the number of cars parked in the parking space. Keep in mind that more than one event can be scheduled simultaneously in a venue. Therefore, there can be more cars that will need to be parked in the parking lot. This is another reason why you must consider the size of the parking space to avoid causing any discomfort to your audience.
Layout
Consider the layout of the event before choosing the venue. If there are different activities—each essentially different—lined up for the event, make sure the venue is spacious enough to accommodate them. Furthermore, the layout of the venue must meet your requirements. For example, let's say you are organizing a concert but want to impose a gender-segregated setting. Does the layout of the venue allow such an arrangement? No? Even if the venue is exquisitely beautiful, move on as the layout does not support your needs.
Accessibility
A venue has to be accessible to and inclusive of everyone. By that, I mean that the venue you choose should have the architecture and facilities to cater to those with special needs. And for this, you need to know who your attendees are and their unique needs. For example, it should have a separate wheelchair-friendly entrance. Furthermore, the layout and configuration of the event should allow them to move their wheelchair freely, without facing any hindrance. This is just one single aspect of accessibility which you need to look for; there is a comprehensive guide discussing other aspects in detail. Check out here.
Accommodations
If you have promoted your event right, you can expect attendees from all around the town (or even the globe if you are lucky). You want to prove that you are a thoughtful event planner, so it is crucial to look for an event venue with overnight accommodations nearby. If not, then at least make sure there are hotels with accommodation facilities around your venue.
Local Weather Conditions
Whooping, hooting, buzzing, whistling, and suddenly, shrieking. How did that transition happen? As an outdoor concert was in full swing, it began to rain. Oops! A great event can be spoiled if the event is hosted outdoors and mother nature decides to bless the attendees with a downpour. People will start looking for shelter rather than enjoying your event. So, always make a point to check local weather conditions before selecting your venue and locking the event date. This is particularly important if it's an outdoor event. I prefer booking an indoor event if it's the rainy season. The same piece of advice must be followed if there are chances of snow or thunderstorms. If you have already selected your venue and there's a prediction of rain on the selected date, talk to the venue manager so that they can quickly run an availability for other dates on their event calendar.
Ready to ace the venue selection process now?
There you have it! By considering these factors, you're ready to overcome common venue challenges you might face on the day of the event. Keep these tips in mind to host a successful event that your audience will remember for a long time, in a good way, of course.
For more insightful tips, explore other articles on VenueArc's blog.