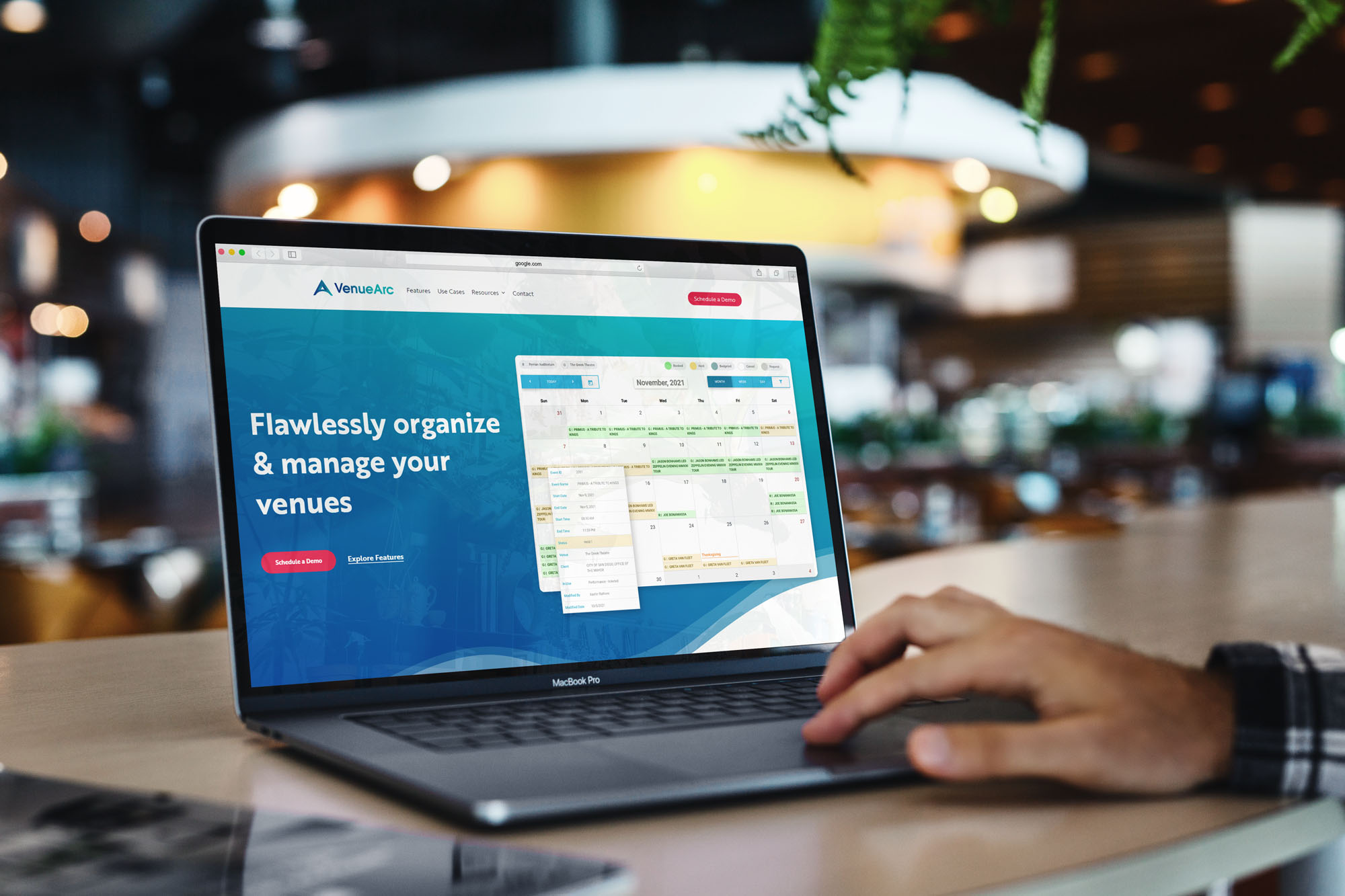 The cut-throat world of Event Management is speedily innovating and improving —digitalization and automation have become the center of the businesses, especially after a life-altering pandemic that shook the world. Event and Venue Management businesses have begun leveraging ingenious management software and tools to transition from manual work flaws to automated, simplified workflows. Considering that, it is time for you to outsmart your inspirited post-pandemic competition. It's time for you to streamline and automate your workflow management with the help of an event and venue management software that's built just for you.
What is an Event and Venue Management Software?
To put it precisely, VenueArc Event management software digitalizes and automates the menial and monotonous but integral tasks of the event and venue management process. Some all-in-one VenueArc Event Management Software streamlines the entire life-cycle of venue management — from booking venues, communicating with clients, generating contracts and reports to digitizing settlements and creating performance notes. In contrast, some software/applications enable companies to manage only some tasks (say, generation of contracts or venue booking) in the event management life-cycle. We will shortly discuss how an Event Management App (sometimes also referred to as a conference organizer) helps automate the managerial processes. But, first, let's see what the market already holds for event planners and venue professionals.
Some Top Event Management Software on the Market
There are countless event planning software available online for venue operations teams. Some are free to use; others have top-notch features and are priced accordingly. We have discussed and reviewed top event planning tools in detail previously, let's briefly run through a few of them — starting with our top favorite first:
VenueArc — a cloud-based all-in-one multi-venue solution for venue bookings and event management
VenueOps — a premier software tool for venue management and booking with basic CRM features
Ungerboeck — personalized event booking and management platform
Robin — comprehensive, easy-to-use event planner tool
Condeco — a conference organizer making collaboration easy
Look for a complete management solution that caters to all your business needs; otherwise, it's as good as not having one.
Why Does Your Business Need a VenueArc Event Management System?
The whys and wherefores of VenueArc Event Management System for an event and venue management business are limitless. By automating most of the manual work, they prevent manual performance from affecting your company's bottom line. Centralizing important information makes coordination between different departments easy — information is updated in real-time, minute-by-minute. You do not have to lug around different devices and applications for different functionalities — a top management software is feature-rich and integrates multiple functions like a client management system, venue booking, settlement portal, contract generator, and reports generator. Conclusively, they make your's and your client's business experience more accessible, smoother, quicker, and more professional.
Event and Venue Management Features to Look for
What is it that you need as a Venue professional? Something that can help you manage a large number of bookings smoothly — something that can prevent clients from slipping down the cracks in your management process. For that, you need to make sure that you invest in versatile software to adapt to your business needs. Your browser is not factoring in your specific needs when it answers your query "Which is the best all-in-one event management app?" It's you who has to decide. Let's make the decision-making process a little easier for you — if you are looking for VenueArc Event Management System, look for the features we will discuss now. These are precisely what can make the event planning process easier for you while giving a quick boost to your revenue. All of these are taken from what VenueArc offers.
• Customized Booking processes & scheduling • Effortless event updates & tracking • Resources & documentation • Mobile on-the-go access • Software integrations • Data security & management • Custom reporting & dashboards
Customized Booking processes & scheduling
The automated booking process is a fantasy for all those in venue management businesses. However, you can add new events or edit existing ones on a centralized event calendar. A well-structured event calendar has customizable color-coded fields to help you quickly identify event status (held, upcoming, in-process, etc.) It also shows you venue availability and event's runtime while displaying extensive event details.
Effortless Event Updates and Tracking
Look for an event planning app that lets you easily track the status of events through a centralized booking calendar and gives you a timely update of pending & upcoming tasks and settlements. For example, apps like VenueArc give users up-to-the-minute notes about all the events in one centralized place.
Resource and Documentation
An integrated document management system enables seamless client information management, performance notes, settlement details, contact information, reports, and BI. You want a digitalized repository for ease of workflows – look for an app that offers you space to create one automatically.
Mobile on-the-go access
A venue manager is always on-the-go, wouldn't you agree? To complement the fast-moving day-to-day cycle of venue professionals, they must have a real-time synchronous system that makes everything easier and instantly accessible. Look for a cloud-based system compatible with all modern browsers and therefore accessible from a wide range of devices, including mobile phones and laptops.
Software Integrations – multiple functionalities
Some booking software are outright failures because they cannot resolve dependent tasks – they cater to specific aspects of the event and venue management life-cycle while completely ignoring others. The software which offers partial automation can not always be categorized as effective. Be on the lookout for an event management app that offers an all-in-one solution to your business needs. They ideally have the following functionalities integrated into them as the main components :
CRM (client repository and notes)
Settlement portal
Contract generator
Document management system
Event/Venue booking calendar
Data Security and Management
Your business data is an asset of indefinable value and to keep it secure and unthreatened is the foremost responsibility of the third-party apps you partner with. Look for an app that protects your critical business data. With Apps like VenueArc, the admin can also limit the data accessible to other users.
Custom Reporting and Dashboards
If an event management software does not let you track the performance of your entire event life-cycle, it's not for you. A good management app lets you collect, analyze and export customizable BI metrics and reports. VenueArc offers a supercharged reporting dashboard wherein you get exportable insights into finances, bookings, event highlights, runtime, summary data, and the performances of previous events.
---
What Do you Need to Know About Pricing of Event Management System?
Now that we have discussed features that will make navigating management software decisions easy for you, shall we move on to discussing the price tags which repel most venue operations teams away? While some event management software are free to use (or at least some of their features) – they also offer little to no automation of workflows. Prices for most feature-packed subscription-based software vary from one another, depending on the features they offer. Most apps offer a free trial for a few days, during which you can decide if it's worth your investment. The pricing plan may be flexible and divided across multiple packages. The best way to know about the actual prices is to request a quote (and a free demo).
Time for you to Make a Choice
An event management software can be your most fruitful investment, but it can also be futile if the software you choose is just superficially sufficient and in-cohesive inside. Therefore, make your choice based on the features discussed above to bring your search to fruition.