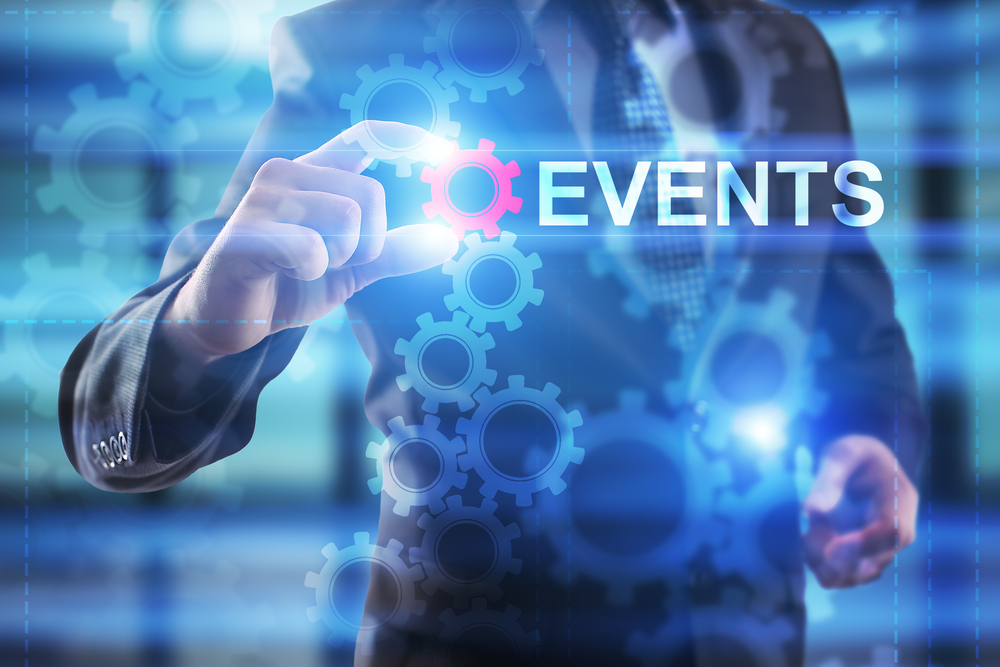 The world in which the event manager now operates is changing dramatically. We currently reside in a mobile-first, digitized society, and delegate expectations have shifted in response. Attendees expect increasingly personalized experiences, whether at an internal employee training program, an executive dinner, or a big enterprises conference or trade show.
However, with so many delegate personas to cater to, how easy is it to achieve the expected event management goals today?
Well, to put it simply, some dependable event and venue management tips and strategies are required to provide each attendee a unique and engaging experience.
Whether you run an event organizing company or are serving as an event manager, having the event management operations flowing efficiently is essential. It can be from digitalizing a variety of tasks and operations, such as event creation, and marketing, to event bookings and management. It can also be using a system that provides a complete view of your calendar and allows you to communicate with clients and colleagues from a single, unified environment.
An event booking and management system is a worthwhile investment for event organizers and professional marketers due to its powerful tools and automation capabilities, as well as the time and money saved. However, not all event-handling strategies are created equal. Some platforms lack awesome features that you will undoubtedly find useful and will add dynamism to your events.
The good news is that by implementing some of the proven tips and methods described below, you can maximize the effectiveness and revenue of your venue event.
Five Tried-And-Tested Strategies for Improving Event Management Operations
Ticketing Apps Integration
The most up-to-date version of event management solutions almost always includes ticketing capabilities as a standard feature. Tickets are an excellent source of data that may be used for a variety of purposes, including but not limited to monitoring and evaluating performance, monitoring attendance, and doing analytics.
On the other hand, if you are utilizing an online event operating system that does not include such a function, it is recommended that you get new software that does contain such a function. You also have the option to integrate ticketing software with the existing system you already use, either through API or integration.
According to the report titled Event Marketing 2019: Benchmarks and Trends, businesses that use two different event management systems find it twice as challenging to demonstrate event ROI compared to those businesses that use an integrated event software system.
Integrating with ticketing applications such as StubHub, SeatGeek, and Ticketmaster allows you to sell tickets on platforms that are already well-known to the customers you are trying to reach and are therefore more likely to be trusted. If you want to be the main attraction at athletic events, concerts, festivals, or conventions, this is the way to go.
Additionally, there is a growing trend across the United States of people purchasing tickets online through the use of email and mobile apps. This is due to the fact that purchasing tickets through these mediums is more convenient than buying them from a booth. Ticketing apps are designed to make payments easier to process and support a wide variety of payment methods and gateways. That not only means you are paid more quickly but also through more secure channels.
Add an Option for Finding Venues 
If you ask any experienced event manager or organizer for advice on how to successfully plan an event, the vast majority of them will elaborate in great detail on the significance of selecting a suitable venue. When searching for the ideal place for your event, it is essential to consider variables such as location, the capacity of the venue, accessibility, the surrounding area, zoning rules, as well as security and risk issues.
Your business-to-business marketing efforts will be impacted, whether positively or negatively, depending on the venue that you choose to host your event. According to the 2017 Demand Generation Benchmark Survey Report, sixty-eight percent of B2B marketers attend events in order to create their identity and generate leads for their businesses.
Most of the event operating systems are constructed with an integrated venue search engine; however, the vast majority of these tools are restricted to hotels and are primarily intended for the booking and reservation of guests. Your event booking software will almost surely benefit from an upgrade if you develop a bespoke venue finder tool that is also compatible with GPS.
You have the option to input specifics about your event, such as its nature, the number of people who might attend, and its location in relation to other features and businesses, among other things. Using the tool, you can conduct a quick search, and it will offer you a list of locations that meet your requirements. It is extremely important that you find the ideal place for your event. However, there shouldn't be much of a challenge.
Utilize Analytical Methods of Data
Your event is a mountain of data, insights, and takeaways that you can use to monitor the implementation of future events that you organize deep within all of that information.
You'll be able to dig deeper into your data, find new opportunities, and improve your performance with the assistance of event management software that comes equipped with data analytics capabilities. The benefits of using data analytics for event operations and management are the ability to sell more tickets, improved planning and budgeting, and the awareness of what does and does not work.
It assists you in determining the various aspects that motivate participants to come and sign up for the event. You are provided with a more in-depth look into the different demographics, enabling you to better grasp the motives that drive them.
Share Engaging Posts in real-time
Want to give your event a tremendous boost? You can provide your attendees with the opportunity to get social by allowing them to broadcast your events live (for a limited amount of time) or to publish images using social media networks, websites, and blogs.
You might require/ask your participants to add particular hashtags with their posts to further spread awareness about your event and increase interest within their circles. It has been demonstrated that the use of hashtags effectively facilitates name recall and brand association.
You can also store their films and photographs to use in the future for marketing and promotional objectives. That's a ton of free stuff that you can use for your next campaign and, hopefully, another event that's a success.
It is an excellent method for keeping everyone up to date on what is happening and motivating other people to come and take part in the activity. A poll of marketing trends conducted in 2018 by the Harvard Business Review found that 93 percent of 700 executives stated they place a priority on event marketing.
Use QR Codes, you can speed up event registration
People arrive at your events excited with anticipation and enthusiasm. But nothing kills their excitement faster than waiting in line for hours to be requested by event staff armed with paper registration lists.
Lost names, spelling errors, missing lists, wrong tickets, and other issues can further delay and ruin your attendees' experience. One or two irritated attendees may have little bearing on your credibility as an event organizer. But consider the potential damage an audience crowd could cause to your reputation.
As emphasized in a list of QR code benefits, the introduction of QR code technology is changing everything. It eradicates the need for spreadsheets and lists entirely. It undoubtedly speeds up the entry process, introducing more value to the experience of your attendees. One app can scan 1,000 tickets with QR codes in one minute.
The best part is that QR code scanners can be installed on mobile devices for a few dollars. That means you can add more entry lanes without investing in scanning equipment. QR code scanners are one of the most effective ways to improve your event ticketing app.
Create An Experience That Will Be Remembered Forever
Every person involved in organizing or marketing an event may unquestionably benefit from implementing event management tips and strategies. It makes the entire process of generating and managing events easier, from the beginning of the ideation phase through the planning and execution phases, as well as all the activities in between.
It is not difficult to understand how event management may be considered a company in its own right and why the pursuit of profits should be a top concern. Event organizers are well aware that while it is of the utmost importance to generate income, their first responsibility is to establish a promise and deliver on that promise in an unforgettable experience for the attendees.
The purpose of event booking and management solutions is not simply to give you an explanation as to why your event was successful or unsuccessful. They also provide you with the resources you require to host a more successful event and provide a more satisfying experience the following time around.
With VenueArc – unlock the potential of our all-in-one event management solution for seamless event organization and execution.