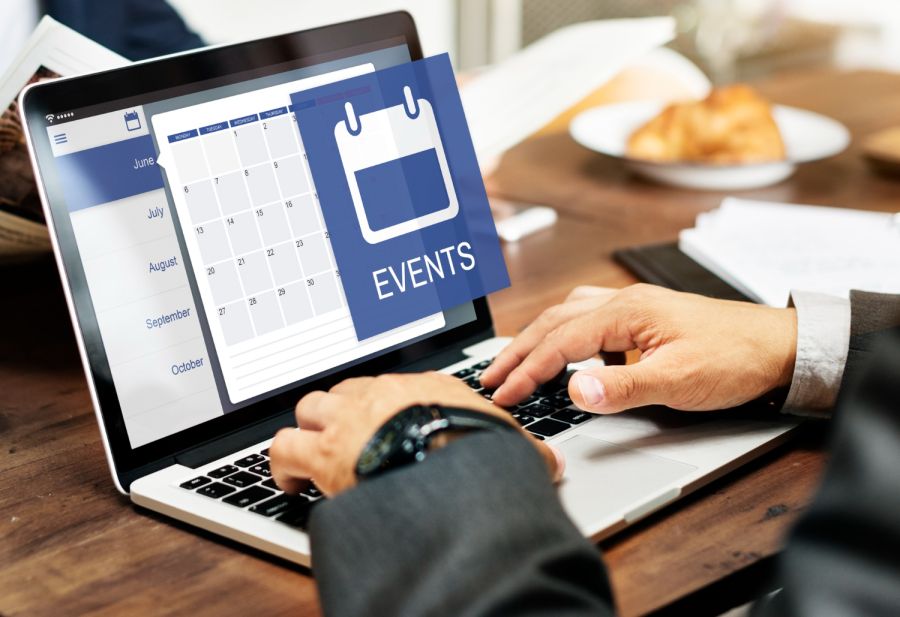 Today every business wants to have effective solutions in a budget-friendly way. Many large-scale organizations are now moving towards cloud solutions offering excellent data management. Humungous data live in theaters, arenas, and other performing arts centers.  Maintaining the sustainability of that data is the real challenge for performing arts professionals. Therefore, the need for an event booking platform powered by a cloud server or database that provides sustainability has become for the performing arts industry.
With 94% of organizations embracing cloud services to manage their workloads worldwide, cloud computing is sweeping the globe. The event sector is no exception to the trend among businesses storing and managing cloud data.
Compared to onsite solutions or on-premises software, cloud solutions are winning the digital game tremendously. More businesses will opt to move from on-premises event booking solutions to the cloud like Microsoft Azure, Amazon Web Services (AWS), and Google Cloud Platform (GCP), as the demand for cloud solutions continues to skyrocket.
While moving to a virtual or cloud setup needs forethought and research, cloud computing and virtual machines have many advantages over on-prem hosting. This post will go over everything you need to know about the importance of cloud computing solutions for your performing arts business.
What is Cloud?

Why a cloud solution is beneficial for the performing arts industry?

The reasons why you should move from on-premises to the cloud

What are the best cloud services?
With VenueArc – discover the event management software that streamlines your processes and enhances productivity for seamless event execution.
What is Cloud?
Cloud computing generally means using the Internet to store and access your data and programs rather than your local servers or hard drives. Cloud solutions can be used anytime, anywhere using an internet browser.
Why a cloud solution is beneficial for the performing arts business?
Today every business wants to have effective business solutions in a budget-friendly way. There are several advantages of cloud computing or hosting versus conventional on-premises hosting, including:
Less expensive: You'll only pay for what you consume. On-premises hosting comes at a high cost for resources you could only partially utilize.
More flexibility: You can rapidly add or remove cloud resources with just a few mouse clicks. You must design, order, install, and maintain hardware for an on-premises setup.
Enhancing automation support: Instead of the physical and frequently manual configuration of on-premises hosting, you can use Infrastructure as Code automation to manage your infrastructure through code.
Better security and quicker updates: Your cloud provider will use specialized teams to upgrade and maintain your resources around the clock. When using on-premises hosting, you must deal with maintenance and upgrades yourself.
The reasons why you should move from an on-premises solution to the cloud solution
The benefits of using a cloud-based system are numerous. The following are the top 5 reasons to use a cloud-based event booking solution for your performing arts center.
Lower IT costs
The need to save money on IT infrastructure is one of the more prevalent reasons why businesses migrate to the cloud. IT managers may simply right-size computing resources in the cloud to meet specific business needs and reduce excessive spending. Instead of estimating capacity requirements in advance, firms may adjust immediately and get rid of extra hardware or rigid on-premises assets.
Boost your business agility
In the contemporary global economy, business adaptability is essential. Accessibility to adaptable, on-demand IT resources is essential for staying ahead of rival businesses and quickly evolving market conditions. Over 99% of everything you require is on demand in the cloud. The installation and delivery of hardware components don't have to wait weeks or months for businesses.
Pay-as-you-go business model
With cloud computing, you can select and only pay for the programs, services, and capabilities you require. This is an excellent substitute for purchasing a rigid system or software package that requires additional fees for updates. You may keep using familiar tools and software by using Microsoft's cloud platform, Azure, which increases user productivity.
Scalability as per your demand
You can quickly add extra capacity in the cloud when you need to expand server capacity, add users, or handle an increase in demand. You may adjust your criteria up or down if necessary. You are not subject to the long-term infrastructure expense commitment of on-premises facilities. Instead, you can adjust capacity and services precisely to meet your current business demands.
With VenueArc – say goodbye to event management challenges with our innovative and customizable event management solution.
What are the best cloud services?
On the ratings and reviews on Gartner for Cloud database management systems, the Microsoft SQL server has the maximum ratings worldwide. And it is ranked on the top among all other cloud database systems. Even it is ahead of the top cloud industry giants, including Amazon and Google.
The most reliable fastest cloud computing services, like Microsoft Azure, use a global network of encrypted data centers. They are equipped with an updated model of quick and effective computing technology. The network distributes demand and load across several sites. That results in quick and dependable performance along with constant power, storage, and bandwidth supply for all users.
Move to a cloud-based vent booking solution right away!
Most businesses use the cloud to streamline operations, automate tasks, and increase agility. If you move from a premises event booking platform to a cloud solution, your business will gain several advantages.
With VenueArc, experience the benefits of our integrated event management system, designed to streamline your operations and enhance collaboration.
Start your cloud journey right away with VenueArc. An innovative Event booking platform developed and hosted on the leading cloud platform, Microsoft Azure.