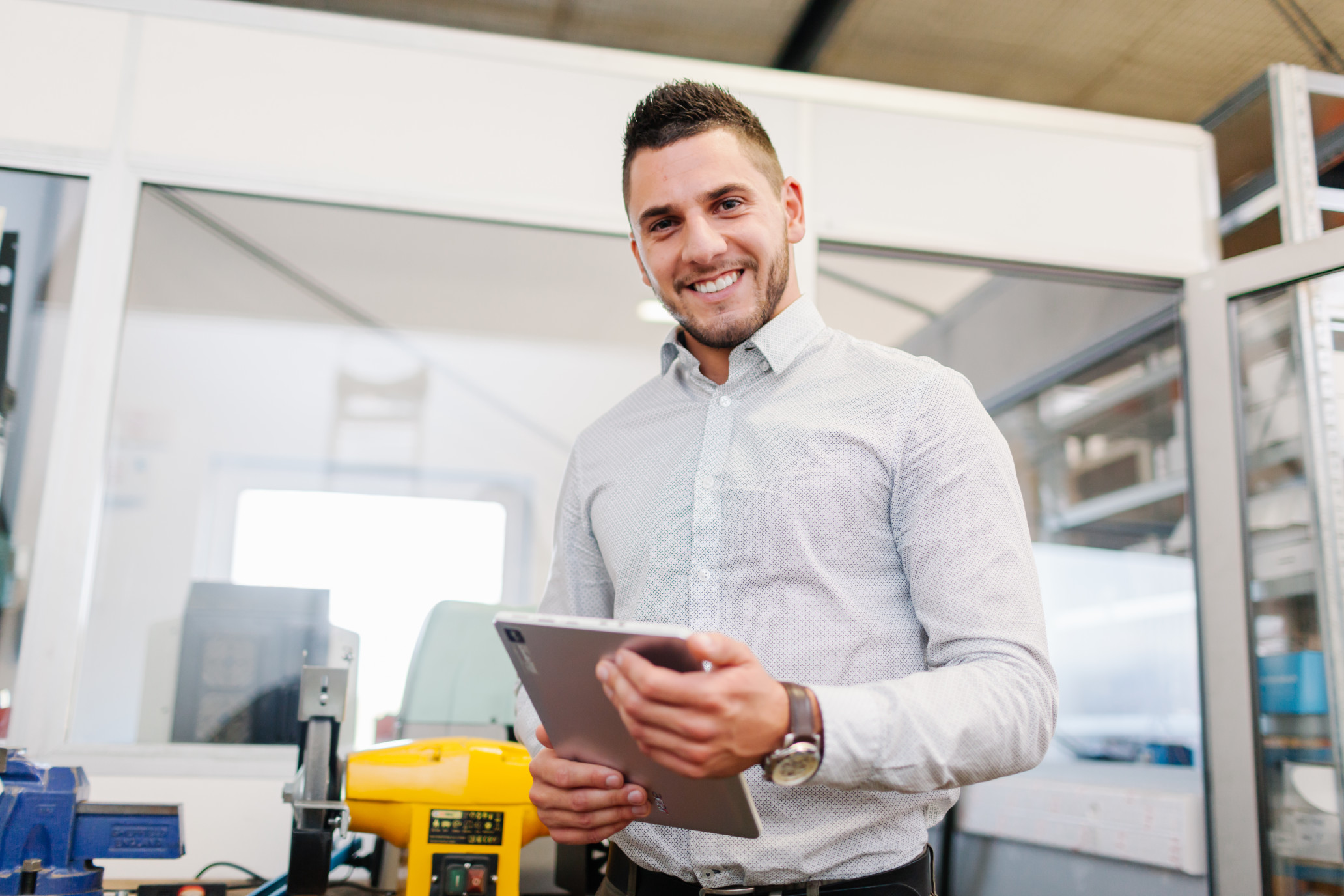 Events are a powerful and global phenomenon with hidden magnetic powers, yearning to be unleashed. From standing amongst the crowd in the stadiums of the Superbowl to walking through the pavilions of Dubai Expo 2020, spectators long to attend such events that make a memorable experience. Nevertheless, with successful event booking and event management with less stress can make a home run, and later materialize into profits and increased product sales.
However, hosting a single or a cycle of events, like the theatrical performances can turn out to be daunting and exhausting work, with a feel of a roller-coaster ride. While there might already be an extensive planning mechanism in place, the incorporation of event booking and management software will drastically result in an eventful day for the hosts and spectators alike. Adequate event software can be your hero wearing the red cloak and making an entirely new experience. From logistics to streamlining the ticket flow, this cloud-based system can do an onerous job of establishing the winning nature of your event.
The 5 Most Important Features of an Event Management Software
Without possessing any telepathy skills, we can still hear your confusion regarding the choice of event software loud and clear. You look forward to making a memorable experience for the attendees, but the time is ticking out. Therefore, only the right event management software with these tedious features will earn you time to pull off a successful event. With a range of benefits that encapsulate the entire planning, execution, and evaluation process, event management software is a versatile platform, designed to provide a one-to-one solution.
Below are the 5 must-have event management system features that your event management technology should have.
1. Upfront Event Registration and Ticketing Options
This primary feature of any event management software can take a major chunk of workload and pressure off the shoulders of the host team. The convenience of registration and payment methods attached for the participants and attendees alike adds convenience to the online process. In addition to this, ticket rates and other fees should be straightforward and accessible to attendees in the app. In the case of a multi-session scenario, the app should also enable users to book specific sessions.
Additionally, the digital event management app can make it simple and ensure event booking with less stress when listing their tickets from the backend. This two-way mechanism ensures the successful election of the software's use for both parties and winning more clients.
2. Digital Entries
With the registrations and confirmations made digital, one can go paperless. It's fascinating to host a spell-binding theatrical performance for entertainment while contributing towards the betterment of the environment by going digital; quite thoughtful it is! Nevertheless, adequate event management software can guarantee a painless and fast check-in process. As a result, one can sync all the information of the attendees quickly, effectively, and in real time.
3. Flexible Payment Methods
In event management software, a variety of payment methods should be provided. Integrating stable, dependable, and well-known money transfer options remain a wise choice. A narrow payment option can reduce the customer base as it can deter the attendees from making quick payments, primarily due to the absence of an account in the specified medium. That is why a flexible payment option can diversify the customer base which can make payments easily.
4. Integration of Digital Platforms
Nothing surpasses this feature in today's digital world. Event planning software, integrated with digital media drives online engagements. Online voting on theatrical performances, sharing, and retweeting the content can draw attention and traffic towards the online content. This feature equips the companies to brand and promote themselves online, thereby establishing a solid presence that converts the customers down the funnel.
5. Real-time Polling Surveys and Analytics
A real-time event management software ensures event booking with less stress and smooth synchronization of all the data and information. Along with that, higher online engagement activities in the form of posting and boosting the content strengthen their position and help establish an identity. Accordingly, it equips the organizers to take adequate steps and make well-informed decisions.
Why is Event Planning Stressful?
Life is full of challenges, but when it comes to carrying out event booking with less stress, nothing surpasses it. While it may feel like a fun opportunity and building contacts, it is full of stress, pitfalls, and pain points that can get hassle-some. Of the numerous prevalent ones, here are some of the most common causes behind them.
Unrealistic Expectations
If you have been in the event management industry for quite some time, you would probably know what's coming ahead. Until now, you have already heard all sorts of bizarre and out-of-box ideas that practically were not feasible. Yet, you managed to pull it off together. All that time, your mind would race, and thoughts like "They don't know what they're talking about!" "What are they thinking?!?" "They're crazy! Flood your mind. Yet that is the answer to how does an event planner works amidst stress and manages to get the positive conversations and fruitful resolutions along.
Tight Deadlines
Early mornings, missed lunch breaks, and working late nights are normal as the date closes in. The management team squeezes work to the nearest second to get the job done. There is a constant on-slaughter of time-sensitive deadlines to meet. Quite often, things top off and delays come in, taking things out of control, like sand dropping from your tightly held hand, yet you manage to get through, at the cost of mental peace.
Physical Demands:
Just as many efforts go in when the performers are preparing before the curtain opens on the stage, the organizers have an equal amount of work to ensure the event's success. They too begin to prepare for months, weeks, and sometimes, years in advance, especially for global events. Along the way, they have to plan, calculate risks, select and book the venue, menu selection, content curation, setting up an agenda, rehearsals, and testing until the time comes to draw the curtains. With all the running back and forth, stress goes up and there is hardly any time to stop and catch a breath. Nevertheless, this physical rind is equally tough.
Lack of Control:
Unfortunate events booking with less stress are common. They result in situations that fall out of control. While one dearly wants to eliminate them, it gets tough as brick and quite impossible, thereby inducing extreme stress levels. External factors like hazards, technology failure, or lead performers suffering a blow can give a heavy setback to the event. This is especially the case when the contingency plan falls short and the head organizer longs to catch a breath and some peace but only gets more stressed out.
Constant Interruptions:
Interruptions divert the focus and break the connection of the audience with the performance. The opera singers, pianists, musical shows, and even figure dancers are known for delivering the performance that leaves the audience glued to their movements. Yet, a power failure or any other interruption can break this valuable connection and significance of the entire performance, thereby creating stress along with the performance and audiences alike.
How to Reduce Your Event Organizing Stress with Expense Tracking in the Cloud
The emergence of stressful factors is common when stepping out of your comfort zone and doing something big. Experts of this field have seen some of the top-notch event organizers possessing some of the astounding abilities managing and multitasking everything to the minutest details, all without flinching. And if they can make it happen, so can you too!
While they were able to incorporate some of the most tech-oriented features to speed up their work process and set up the software on the cloud, their productivity and effectiveness skyrocketed. With that in mind, here is a look at some of the onerous features that promise you the same success, all while reducing the stress factor. Let's take a look at them
Make Technology Your Friend
Incorporating the technology expedites the event booking with less stress with a 90% success rate. Artificial intelligence, smart ticketing systems, intelligent analytics software, etc. calculate trends and deliver wonderful results. This can improve the engagement rates, increase efficiency as well as maximize your event's return on investment (ROI).
With VenueArc – optimize your event management process with our advanced event management system, built for efficiency and success.
Use Checklists
Make a list of all the tasks and tick them out as you complete them. It keeps you focused, on track, and work momentum alive. While traditional methods are also prevalent, smart event management tools are on a rise. They sync with the event management software and show the progress of the milestones achieved.
Work with Reliable People
Make sure to work with talented, reliable, and goal-oriented team members. With a dedicated team, motivation stays alive and everyone works towards achieving their set goals and targets in the given timeframe.
Manage Your Time Wisely
Ever wondered how the lead team organizers manage the team altogether? They have awe-mazing levels of time management skills that allow them to delegate the tasks to the team and break it down into smart milestones and achieve them. Along the way, just make sure to do it adequately and maintain a balance, so as not to jeopardize other tasks.
Prioritize Your Health
Health is wealth. Yet many take it for granted and end up skipping food breaks and indulging in sleepless nights. This reduces work productivity, therefore, one should prioritize their health and consume all the nutrients. Exercise also keeps them healthy, active, and energetic.
The Outcome of Event Management Software
Event management software is the way forward for this industry. Its remarkable features and benefits help aid in the development of successful events that reach global heights. The all-in-one solution allows the attendees and organizers to stay updated with required data and information in real-time. A smooth flow of data in the required timeframe eliminates the risk and subsequently risk factor. As a result, one can witness a strong, agile, and comprehensive workflow.
Key Benefits of the Platform to Users
Event booking software commits to providing ease and convenience for the users and organizers alike. In doing so, it can:
·       Save time required for manual processing
·       Aids in professionalism
·       Augments online engagement rates
·       Supports targeted activity
·       Adopts a holistic approach
·       Budget-friendly option
Tips for Managing Your Next Event
Events are recurring and as the season approaches, they are only going to increase. Along with that, the competition will also toughen up. To penetrate through the competition one should take the following tips for event planning to ensure event booking with less stress:
·       Invest in a credible event management software
·       Keep a check on innovation tech advancement
·       Mobilizing the networks and opening up to digital events
·       Listen to participants
·       Learn from past events
·       Remain optimistic and solution-oriented to combat stress levels
The Takeaway
Smooth event operations result when an adequate event management system is in place and ensure growth. With remarkable features for smooth event booking with less stress, there is a need to plan and work in coordinated teams for efficient, hassle-free, and guarantee deeper attendee participation. Thereby eliminating stress and converting it into happiness. The journey is long and tough, but the fruit is worth it.