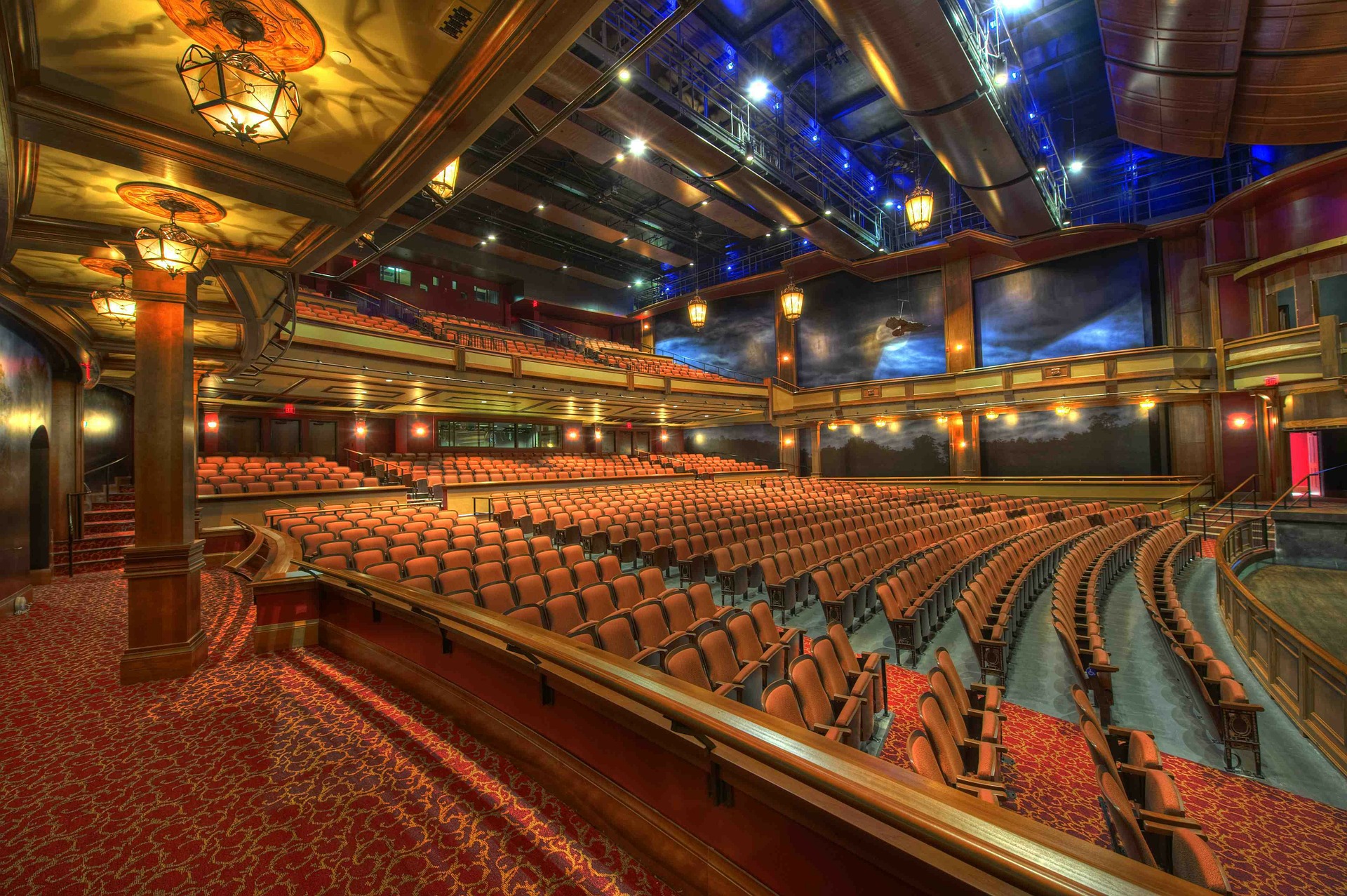 The reductive simulacrum of Covid-19 as a health crisis in isolation is wrong — it has been a health, economic, livelihood, and social turmoil. Against the strong, destructive headwinds created by the pandemic, the global economy dwindled as the industries declined rapidly. That should have seemingly set us back on the decades of growth and progress. Instead, the Covid pandemic has sown the seed for technological innovation, digitalization, and development. This is especially true for theatres and performing arts — which are rapidly innovating to adapt to the modern digital transformation.
Will the Show Go On? Post-pandemic Survival of Theatres
After being cocooned in darkness for a year (and more), the lights have begun to slowly come back on in theatres, arenas, and auditoriums. The lights have illuminated a historically perilous situation for venue operation teams — revenue has plummeted to an extreme low, there's just enough money to run operations and nothing beyond, accumulating rents from the leases and most importantly, there are clients and audiences unconvinced and unwilling to get back into physical proximity with one another. The pandemic has not entirely ended — it spikes and subsides and spikes. How theatres can survive these inconsistencies is a question occupying minds which have been fogged by uncertain times. Despite the crisis, venues have to keep the ball rolling. They need to buckle up, have the strength and strategies to take a hike through a slow ramp-up — but how exactly?
Embarking on the survival journey – points to consider
Turnover for venues such as auditoriums, theatres, and arenas has remained depressed — accredited to the closures imposed as a measure to reduce covid-19 transmission. Even now as things have begun to move in a positive direction, there are several hurdles before these venues can be brought around where they used to be in 2019. It is a difficult situation, no doubt, but following these tips coming directly from VenueArc's experts can help. So let's get started!
Elevate the audience experience
Audiences are central to the decisions you take regarding your venue and its operations. Why shouldn't they be — they create the demand for your facility in the first place. Audiences today want to be empowered enough to structure their own experiences at entertainment facilities — they do not accept a passive role anymore. They demand things, and they want to be served in line with the demands they make. Therefore, it is essential to keep a close eye on what can potentially elevate their experience and implement the necessary changes. For instance, the idea of culinary delights and entertainment has garnered Hansa variete theatre a massive fan-following — the management captured what it saw was in demand and held onto it for its survival. Similarly, you can set a quick poll on your social media pages or use social media monitoring tools to catch what makes your potential audience curious enough to attend a performance art show. An important question which the management needs to keep in mind always is, "Is there sufficient audience appeal in the venue?". Put yourself in the audience's shoes to answer.
Involve tech to streamline Things
A technological strategy can act as a supplement to what you do in the physical space of your facilities — be it theatres, arenas, or auditoriums. Digitalization, automation, and simplification of venue booking and management processes are what has initiated the process of the comeback for venue and event management businesses. If you are one of the venue management teams which had not been leveraging technology pre-pandemic, all hands should be on deck post-pandemic and the best venue management application — a one-stop solution that has the capacity to automate, streamline and simplify the workflows for every area of your event management process — should be utilized. There are many off-the-shelf venue management applications available in the market — to help you choose the one which best fits your organizational and operational needs, we have compared and reviewed some of the most-opted applications by event and venue management teams. Our personal favorite — VenueArc — does everything from automating the venue bookings and settlements, contract generation, document management, and client management to eliminating double-bookings and, thereby, increasing team efficiency. It is a complete solution without the additional need for any other one-off software. Read more about it here.
Community Outreach is Important
Remember how we discussed accessibility and inclusivity could lead to a happier workforce, boost your visibility, and build a loyal customer base? Well, community outreach does the same for hospitality facilities. Post-pandemic, especially following social trends from which everyone can benefit, is how theatres can survive and create hype. So if you are a venue owner who wants to engage with the community around but is clueless as to where to start, we are here to help:
Host a community-wide event to raise awareness on various social issues during non-business hours.
Host local charity events at your venue. Show that you are more than just a business.
Create loyalty programs for your loyal customers. Offer discounts, VIP pricing, etc.
Secure a spot at local events. Boost brand awareness and attract customers.
These ideas will get your efforts started. There are many other creative ways to increase your presence in the community and attract bookings.
Mandatory COVID-19 status checks at your venues
Almost two years into COVID-19 and the restrictions it has imposed on our lives have left everyone repelled to the idea of crowding into a room together to watch/attend performances, shows, movies, and plays. The legacy of COVID-19 is us viewing our regular, casual old habits as risk-laden. For many, it is scary even to imagine stepping back into theatres. But looking back into history, we see that theatre has not been knocked over for the first time. Somehow, theatres have survived plagues, Puritans, Spanish flu and wars, and come back intact. Of course, you don't just flip a switch and expect things to become routine — event managements have to make careful efforts to do so. They must ensure their potential audiences and customers that theatres are safe and risk-free. Venues can benefit from strict adherence to Standard Operating Procedure (S.O.P for facility and event spaces). It is a good idea to communicate health and safety protocols on your existing social media pages to show your prospects that their safety is your priority. On the backside, take adequate measures (ventilation, low-density, face-coverings, checking proof of vaccination as a condition of entry, sanitization, etc.) to mitigate the risk of transmission.
Reboot, remake and aestheticize
Increased competition and a slow economy after the pandemic have driven prices of a few industries a lot lower. Alongside, somehow, it has raised people's expectations not just in terms of service, functions, and safety, but also sensory experiences. The "aesthetics" of a place have begun to drive economic value — answers why many facilities have begun to carefully redesign everything the audience can see, touch, hear, or smell. It is no more about the esoteric theory of art. It is about prompting reactions without words. So, a perceptive theatre should look around the new age, into its own history, history of theatre as a whole to creatively contextualize and redo its design and appeal for more recent times. Having done that, you can consider inviting influential figures like bloggers and celebrities to a re-opening ceremony. Bloggers and celebrities can help attract prospects.
How can the performance community educate the public during this crisis?
Given the influence of the performance community, it can play a vital role in educating people during and after the pandemic. Performing Art facilities have a massive social media fan following and so do the performers who perform there. They can compositely educate their fans about the current variants (omicron) and their transmission using these platforms. So many conspiracy theories become the axis around which the information is circulated — it is hard to cut through the noise created by these theories and rumors, which affect businesses. Using the trust which people have in art, art facilities, and artists, they can bear and propagate a narrative that is based on truth. As far as the venues are concerned, if need be, venues can temporarily be restructured to aid medical workers and to hold public gatherings for public service messages.
Let Your Audience Rebuild You
Venues like theatres, arenas, auditoriums, and even museums rely on their audiences and communities for all sorts of support. It's no shame sharing with your potential audiences how people on stage and off, on-screen and out, in front of the house and the back, scene setters, light and sound experts have all suffered heavy losses with no safety net to fall back during covid-19. Share the losses incurred upon the venue operations teams and spread awareness on how audiences can rebuild theatres. While they play their part, you do yours by improving, streamlining, automating, and simplifying your operations using VenueArc.