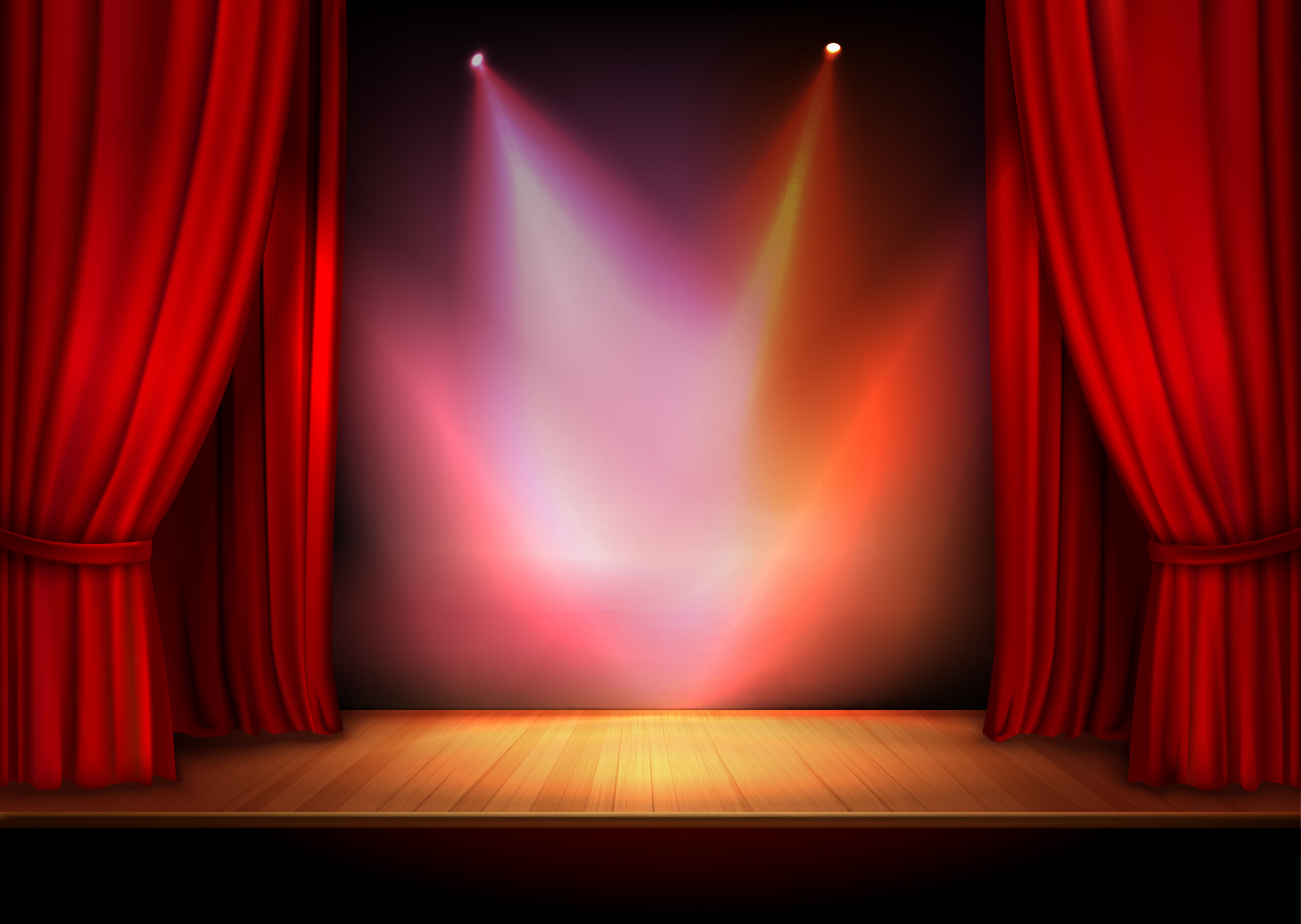 "A show without an audience is nothing, after all" — a common, repetitive verbatim that echoes across performance industries like oilbirds and swiftlets. But "is a performance anything without good performers — without true acting geniuses, the likes of John Gielgud, Marlon Brando, and Laurence Olivier who are still breathing in the consciousness of their audiences after all these years? Venue professionals unequivocally agree that to heighten the positive perception of theatre for audiences; you need top-notch performers and performances. Wherefore, the question arises: how to make the venues or theatres more tempting for promoters, booking agencies, and performers? Well, you need to self-glorify your venue endlessly. For all the emotional, temporal, and financial investments you have made into your facility, it deserves to be marketed extravagantly.
Sky-high Promotion of your Venues/Theatres
Achieving a line of celebrated performers and performances every night is the ultimate fantasy of every venue operations team. Even when you actually are all the buzzwords circulating around the industry — state-of-the-art facility, a promoter of the avant-garde, a top-notch service provider — you still have to get through the "firewalls" and "pits" that surround artists and performers. Doing this is challenging but rarely unachievable. Social media is your number-one promoter. It's essential to create a buzz on social media channels to help attract countless eyeballs. Creating and promoting your official brand page on social media channels for business development is necessary. Suffice it to say, social media can play an undeniable contribution in exciting your theatre. You can advertise your venue through content marketing by creating value-driven content for your audience. This would help your prospect to see your brand when they browse for art facilities in their area. Experts at VenueArc have compiled a list of other promotional activities you can indulge in to get immediately noticed.
Run a competitors' analysis
Before devising your new promotional strategy, you need to conduct extensive competitor research (if you have not done that already). For starters, you do not need to run a very technical analysis. Instead, check around 5-6 competitors offering a similar facility and look closely at the channels they're utilizing, the content they make, and how they interact with their audience on online media. To remain cutthroat in this steadily advancing industry, you must watch out for all the apparatuses and procedures your competitors are using in their promotional endeavors. Tweak them, use them.
Partner with promotors
A promotor is potentially your geese who'd lay golden eggs for you to lift your business and to help you get noticed. Professional promotors are connected to influential people interested in art performances, and they also know the kind of performers you need on your stage. A promotor is a loyal enthusiast of your venue and is highly likely to refer you to their contacts. Working hand-in-hand with you, they help market your venue, essentially maximizing your market reach. They can drive referrals, audiences, performers, and event sponsors. So, where do you begin? Partnering with a promotor is no different than hiring for any other job. One sure-fire way to capture the right promotor for your brand is using online job boards. Promotor positions are listed through online job boards like Indeed, ZipRecruiter, Glassdoor, Upwork, Twine, and LinkedIn.
Media and advertisments
You can also create a competitive position among your competitors by utilizing effective and analytical media and BI tools. SpyFu for instance helps you research how your competition is advertising their brand through Google Ads. iSpionage even gives you the tailor-made landing pages on which your competitor ads are bringing targeted, relevant traffic. Those ad copies and landing pages can inspire you to custom craft your very own brand advertising strategy.
Improve the Theater Photography
Humans naturally appreciate beauty — they are naturally pulled towards everything and anything that appeals to their senses. But in the case of performers, there are specific architectural and embellishment elements that are required. These elements add to the aesthetics of the art and usability of the theatre for a performer. These elements can be anything a performer needs to facilitate the required spectacle during the performance. It could be a bare stage, a stage with moveable sets, or a stage with a fantastic array of props. Agencies booking your venue for performances closely factor in these details, hence; they need to be adequately promoted through theatre photography. Theatre photography comprises delivering unique images that should be matched with the vision of the directors and the performers. You can turn prospects into clients by providing promotional shoots and archive images to them on demand.
Invest in Search Engine Optimization (SEO)
Let's suppose someone browses "Top-rated venue to book near me," and your venue does not pop up on SERP. There, you lost one potential customer who could have booked your venue for a series of enthralling performances. To cater to such people, you need to rely on SEO. The incorporation of SEO makes it possible for the prospect to find all information about your venue — in fact, it is increasingly becoming the most effective tool for gaining a new customer base. Here is what you can do to start your SEO efforts:
Local Listings
Almost every customer visits Google to find anything virtually. Thus, you must register in local listings to avail yourself of the intentions of more consumers. When more consumers can approach you through an online search, it can potentially increase your rank in Google.
Optimizing your local search
You can incorporate keywords that your potential clients use for local searches. Google Keyword Planner, SEM Rush, and Ahrefs are a few tools that can help you with the research. You can include these keywords on your landing pages and personalize the experience for leads searching for "near me" on SERP. By doing this, you can see a steady increase in organic traffic, especially from local searches. When consumers search for your theatre's location, you should also include the geographical address on the map.
Invite Influencers
Businesses have begun to be influenced mainly by social media, particularly influencers. Inviting a handful of carefully chosen influencers to your theatre to watch a production can grab a lot of attention at a smaller as well as larger scale. Make sure to choose influencers whose followers can potentially benefit you since they have links with agents and stage actors. All you have to do is, get in touch with them, give them a few free tickets to an upcoming performance (or they might even have monetary expectations), and be hospitable to them when they arrive. Remember, what you expect from the influencer is not just to attract audiences, but people who would like to host performances at your venue. Let them know that so they create content surrounding their experience while keeping your goal in mind.
Use a comprehensive venue booking tool
An all-inclusive event management software with an integrated event calendar is what gives you a competitive edge in business and helps you grow your bookings. It helps keep all your tasks and bookings in one place so that a preliminary scope of the event can be created. Rather than having to navigate back and forth between offices and paper clutter to confirm your availability to agencies, you can do it instantly. Comprehensive event and venue management software such as VenueArc serves as a complete solution to all your management needs. Check the complete list of management features offered by VenueArc.
The Takeaway
With time, the theatre/event industry has evolved more inventively. Selecting the proper infrastructure, promotional content, promotional medium, and promotional strategies will lead your business towards prosperity by attracting agencies, agents, and performers alike. This article provides you with valuable guidelines regarding managing your event booking businesses by espousing the right decisions.