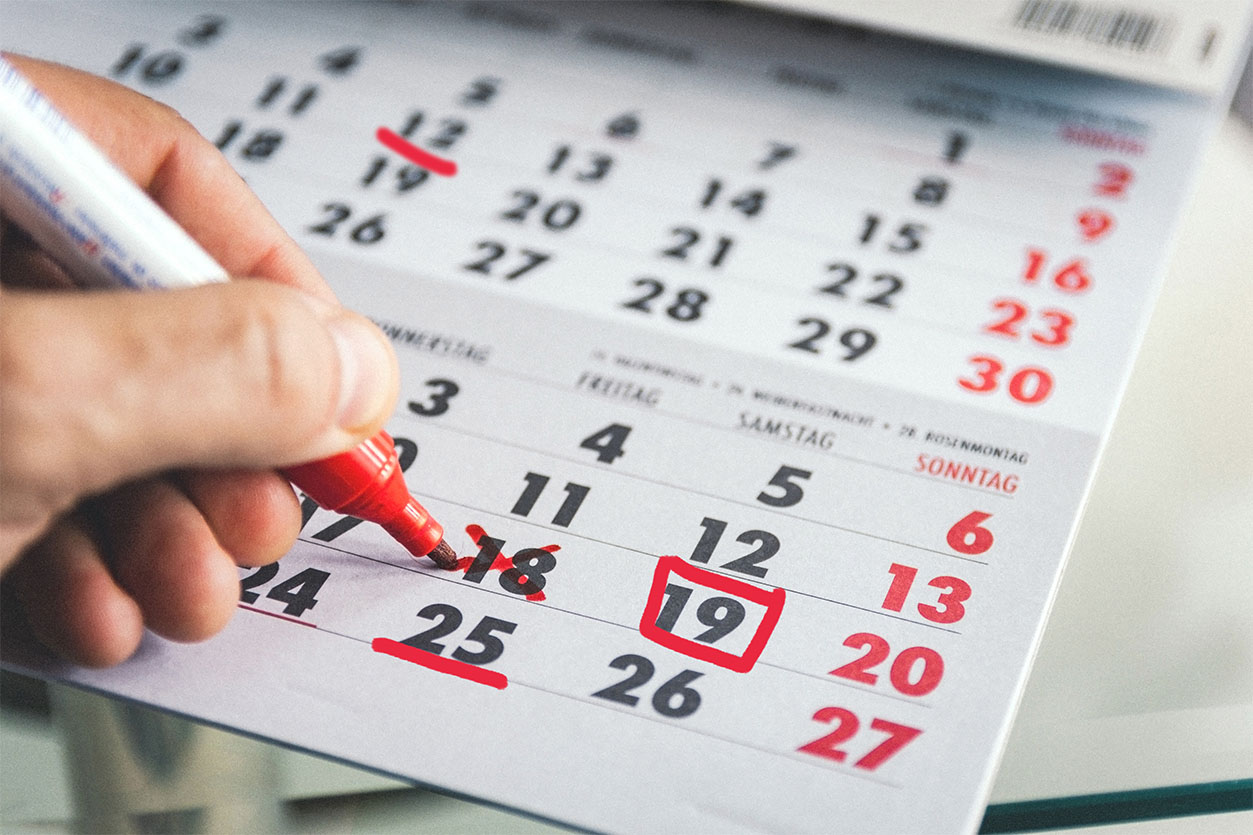 An event is a levitation that we share since the pandemic was put under guard. It raises you and your guests to a higher plane of emotional health. Therefore, it is essential to plan a successful event.
As rewarding as event planning is, it can be stressful. However, if you have the right event management tool at your fingertips, you can make a huge difference. In other words, it will save your time in managing the logistics and streamline the event to give your guests the best experiences. Thus, it feels like a superhero with a trustworthy sidekick.
With more than one event planning software available online as well as with premium versions, it is no wonder event planners are inspecting their features out and inspecting user cases.
Accordingly, seven event management tools have been reviewed here. They will help you focus on doing great work and prevent the possibility of you being distracted.
1. VenueOps
Venue Ops is a Cloud-based software that provides solutions for venue management and event booking. Indeed, these intelligently designed solutions will help you plan an event at event arenas, theatres, stadiums, convention centers, and other large-scale facilities.
If you are stuck in the curb of complex and confusing mass, it is your savior. For this reason, it will display a straightforward workflow on your device to properly guide you through the process without pulling at your hair.
Features
Following are built-in features listed for your convenience:
Captures leads and manages clients' contracts.
Generate event orders, services, and requirements.
View event and work orders
Tracks set up and tasks.
Create cost estimations and analyze revenue.
In a Nutshell
Popular for large-scale entertainment events, VenueOps is an appropriate CRM software. The software is customizable. It is available at annual subscription fees as well as one-time setup fees. Also, unlimited users can access the system simultaneously.
Moreover, you can enjoy ringing up its customer support team anytime, without the pendulum of paying for additional cost swinging above your head.
2. Ungerboeck
Ungerboeck is a personalized event booking and management platform that integrates human resource, data, and process across the project lifespan. Its modular solutions are perfectly configured to reciprocate the event and venue management requirement. As a result, it dramatically helps in improving efficiency and performance.
Features
These features of Ungerboeck will help you seamlessly manage your event:
Ungerboeck's CRM manages and tracks the process, exposing sales staff opportunities and yielding revenue growth.
It helps in booking events into the venues online and managing schedules.
The features of Ungerboeck empower your operation team with its mobile application, making it a hand-full solution.
It works as a powerful exhibition management tool from sales till onsite renewal.
Your team can benefit from financial analysis.
It enhances the guest experience through attendee management solutions.
In a Nutshell
Ungerboeck is a complete solution for hosting and managing an event without troubling yourself with hammers and frequent missed calls. It will ensure maximum customer satisfaction and retention. At the same time, it reduces costs and increases profits through maximum space utilization.
3. G2
G2 is a peer-to-peer review website that helps you choose the right event booking system for your business. It helps you make a fruitful decision based on authentic and timely reviews from real users. Sustainable growth is carved in your future because G2 manages and optimizes your software stack.
Features
These features will never leave you slipping off a cliff:
It saves money and ensures customer satisfaction.
This fantastic platform analyses valuable data to help you negotiate contracts and opportunities.
You can consolidate all the essential contracts and compliance information.
It prevents you from wasting ample hours on switching between numerous software.
In a Nutshell
G2 Track is one of the best tools available on the market that promises frictionless integration, visibility, and tracking. It will help you explore multiple opportunities, like a free bird sitting an eye on its next meal. Also, it helps in cutting the costs of several products that are useless.
4. Robin
Robin is a comprehensive design and event management software from various work landscapes. It will yield profits for your clients, from corporate and non-profit organizations to destination weddings, conferences, school events, and large-scale commencements.
It will rescue you from wasting your crucial time resting against the cold metal of a door because you messed up the arrangements. In addition, sourcing out the best venues for live events and group entertainment has become easier because of the Robin event management platform.
Features
Robin offers the following features that will solve your problems rapidly:
It empowers your project team to manage their workweeks through a hybrid work model.
You can book events online through this software.
You will earn yourself hands-on, personalized support through design and asset management.
It will enhance customer satisfaction through brilliant attendee management.
In a Nutshell
Robin is a sign of good beginnings and projects. Leverage Robin's knowledge and expertise to give a complete experience to your guest within a reasonable budget. Owing to its real-time analytics, it empowers your team to give their best performance. In addition, it helps you cover every square foot of the venue and book catering and other services without any hustle.
5. Condeco
If you are looking for software that provides solutions for your workplace issues, Condeco is your Bucky to your Captain America. It is scheduling software designed to equip your team with the right tools and features. As a result, each member can manage their workday.
Features
Following are the features that help you collaborate with your team seamlessly:
This software will inspire motivation among employees and foster productivity through collaboration.
It will help in booking meetings much faster and easier.
This platform helps manage associated services such as catering and video conferencing.
You can make necessary edits and updates.
In a Nutshell
You will certainly be at ease when you organize an event online through Condeco! It is a one-stop shop for event planners who cannot boost the performance of their teams. Moreover, its capability to set flexible schedules through mobile applications makes it user-friendly.
6. Roomzilla
Roomzilla is an intuitive room booking system, allowing you to specify your needs within less than five minutes after signing up.
Use Roomzilla when you want to hold an event at your workplace without turning into a mess! It facilitates you in booking rooms through the effectiveness of the cloud and the beauty of the iPad.
Features
These features will help you to book an event easily:
You can specify the date, duration, room type, and amenities through its search and filter feature.
It provides the option of private rooms that don't want to be under the direct eyes of people and demand privacy.
You will see which rooms or desks are available through active floor maps in real-time.
It provides API to integrate features into your device for a smart working experience.
In a Nutshell
Roomzilla will make event planning the most straightforward task you have ever performed. With this tool, long gone are the days when you were losing your mind over event planning.
7. VenueArc
This leading-edge, front-runner event and venue management software is specially engineered to automate, simplify, and streamline the management processes of venues such as Arenas, Theatres, and Auditoriums. From the beginning of the workflows till the very end – it eliminates all the challenges faced by venue professionals. VenueArc is cohesively integrated with multiple functionalities to facilitate and digitalize Event Bookings, Client Management, Event Settlements, Event Reports, Event Contracts, and more. With every component of your business working seamlessly together under one platform, you also get an opportunity to see an overview of your business as a whole. Combine that with comprehensive exportable, insightful reports generated by VenueArc – you are a success!
Benefits of Getting Venuearc
VenueArc is circumspectly tailored to meet the unique needs of theatres, arenas, and auditoriums. This means there is no need for extra, one-off software to streamline individual processes within the workflows – one end-end-to-end solution covers you from the initial touchpoint till the debrief. The clients-favorite feature, however, is the ability for users to book events for not only a single date, but also multiple, consecutive and non-consecutive dates for single or multiple weeks. This ensures that no slot is empty, and the venue is completely booked for months in advance. Let's take you through some of the other features of VenueArc.
Features
The multi-module, feature-packed software has the following features to facilitate venue professionals:
A centralized, feature-rich, easy-to-use booking calendar to manage your bookings
An embedded Client Management System with Client Repository and notes
An automatic Contract Generator with customizable, client-provided templates
Event Settlement Dashboard to help you keep a close track of settlement workflows
An Admin Centre – control what information is accessible by other users
Comprehensive Event Reports with customizable client-provided KPIs to track
Third-party integrations for added features.
A simple, user-friendly interface
In a Nutshell
VenueArc offers easy, quick, and effective venue management. With this software, you will no longer have to rely on the old-age method of manual work to manage your events. All the records and details will be digitized and easily accessed. It also comes with more customization options and an on-demand integration, further enhancing venue managers' utility. It can be seen as a steering wheel to drive your business towards success.
How to Choose the Best Event Management Software?
When you start looking for the best event management software, the results will vary. It depends on the size of your business and its requirements. Whether you need a hyper-specific tool for a single and small event or an integrated software for managing large-scale events, consider using one of these tools!