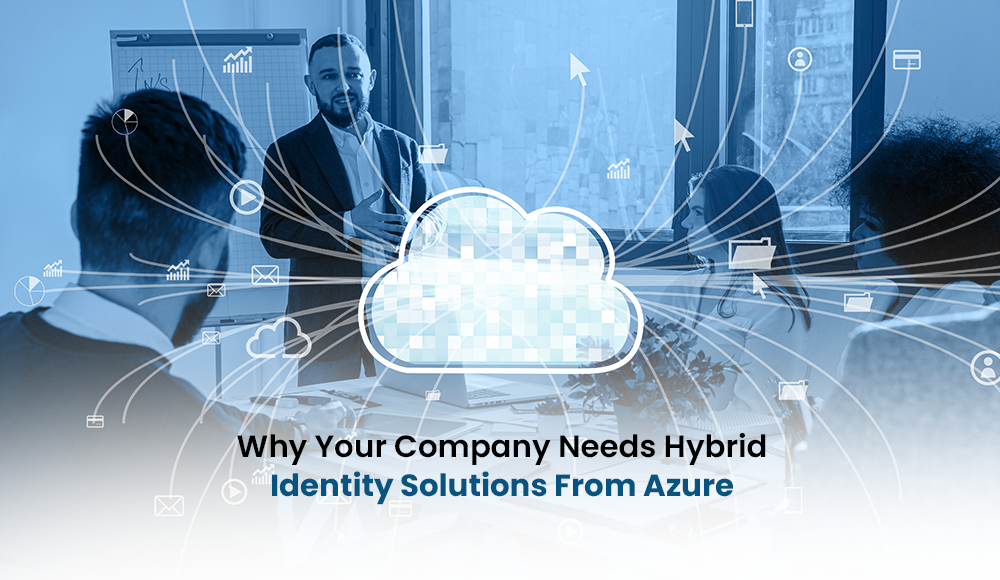 Cloud computing is receiving much attention, and for a good reason: it is the future of IT. However, on-premises data centers play an essential role today and in the future. Combining these two to build a hybrid cloud solution is critical for many organizations. 
Businesses today increasingly use both on-premises and cloud apps. Now, everyone asks for a solution that is accessible both on-premises and in the cloud. And it is challenging to manage users both on-premises and in the cloud.  
Microsoft recognizes this fact. It provides a wide range of cloud and on-premises technologies that work together to help you achieve your goals. And, unlike our competitors, we give you the freedom to choose the best path. We are dedicated to providing reliable hybrid cloud solutions that complement your chosen approach. 
Microsoft's hybrid identity solutions combine on-premises and cloud-based functionality to provide a single user identity that you can use for a device- and location-independent authentication and authorization to all resources. 
Each user that already exists or is using an on-premises Active Directory is integrated with Azure AD through Azure AD Connect. As a result, you can access resources that are on-premises, on Azure, O365, and your SaaS applications with a single user account. 
Why Is There an Increased Demand for Hybrid Identity Solutions? 
Modern enterprises constantly look for disruptive ways to leverage technology to stay competitive and reduce costs. They are shifting to hybrid IT environments because they recognize the advantages of faster implementations and significant cost savings from shifting from on-premises to cloud-based infrastructure and apps. Even though many businesses are moving to the cloud as much as possible, IDC estimates that 70% of large enterprise workloads continue to run in on-premises data centers.  
The proliferation of best-of-breed apps (such as Office 365, Salesforce, Slack, and others), combined with the reality of on-premises systems that will be around for a while, contribute to complex hybrid IT environments that are difficult to secure. 
The new control plane in Hybrid Identity allows us to manage thousands of applications with a single Identity, facilitate business without frontiers, manage access, and provide cloud-powered protection. 
Microsoft Azure AD is one such platform that offers advanced identity and security management features and functionality. 
What exactly is Azure Active Directory?
Microsoft Azure Active Directory is a multi-tenant, cloud-based identity and access management service. Using the digital infrastructure, users can sign in and access external resources held in Office 365, SaaS applications, and the corporate network. Because Azure AD is entirely cloud-based, it can serve as the sole directory or sync with on-premises directories via Azure AD connect. 
As a result, it enables both on-premises and cloud-based users to access the same apps and resources. 
Azure AD Connect to Solve Hybrid Identity Challenges 
Multiple identity and access management solutions for a single organization could be more efficient and lead to undetected security gaps. Azure AD's hybrid identity management feature helps to tackle this issue. When you integrate on-premises ADDS with Azure AD, a single identity can authenticate against multiple applications and resources, regardless of where they are hosted. 
The Azure AD Connect tool is central to this architecture. It syncs identities from on-premises Active Directory to Azure AD. The same username and password as your on-premises active directory can be synchronized to Azure AD and used for cloud login using the password hash sync option in Azure AD connect. 
It enhances the efficiency and organization of your venue operations with powerful venue management software, empowering you to streamline bookings, resource allocation, and event coordination for optimal performance. It optimizes your venue's booking process with state-of-the-art venue booking management software, enabling seamless reservation management, availability tracking, and customer communication for a seamless experience
Hybrid Deployments, Azure AD Connect
Azure AD Connect supports hybrid Windows AD and Azure AD deployments and data synchronization between on-premises DCs and the cloud. With password hash synchronization, pass-through authentication, and federation, Azure AD Connect will easily integrate user accounts from your on-premises framework to your Azure tenant. Let us go over three-hybrid authentication in depth.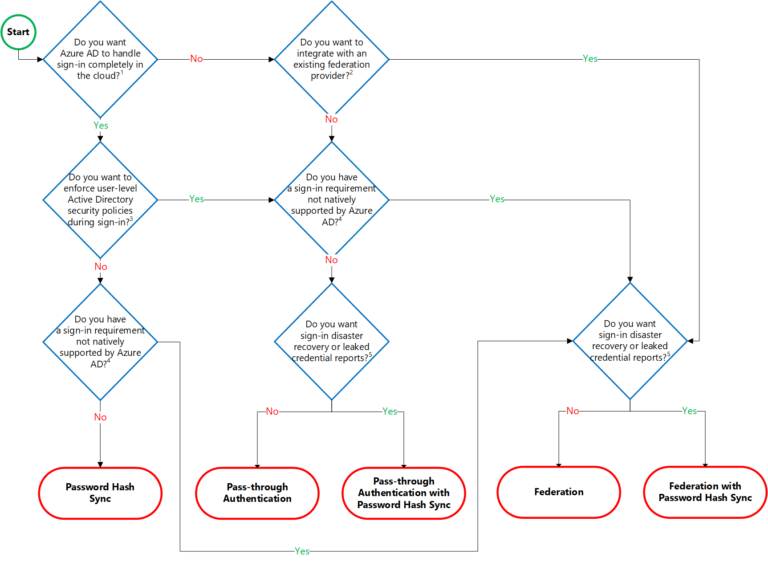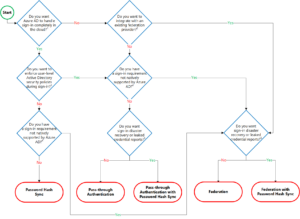 Password Hash Synchronization (PHS)
A sign-in strategy that uses the hybrid identity solution is password hash synchronization. To achieve a hybrid identity solution with PHS, a hash of a user's on-premises Active Directory (AD) password is synchronized to a cloud-based Azure AD. This is typically used to sign into Azure services like Office 365 using the same password as an on-premises AD account. This is the best solution for end users because it provides a pleasant user experience. It assists the user in reducing the number of passwords to remember using a Password Hash Synchronization method.
Pass-through Authentication (PTA)
Azure AD Pass-through Authentication, like Password Hash Synchronization, allows users to sign in to on-premises and cloud-based apps with the same password. Pass-through authentication compares user passwords to the on-premises Active Directory. The user never uses a synced password hash.
Because it influences on-premises credentials, it enables organizations to enforce on-premises Active Directory Security Policies and Password Policies. By combining Pass-through Authentication and Seamless Single Sign-On, an organization's users can access applications on corporate machines within the network without typing their passwords again.
Federation Authentication (AD FA)
In comparison to the other two techniques, Federation is somewhat unique. It consists of a group of domains with a well-established trust. Trust generally includes authentication and often includes authorization. A typical federation configuration consists of several organizations establishing the trust to share resource access. This procedure would necessitate using at least one ADFS Proxy server, ADFS servers, and SSL certificates.
All of this will assist the user in having a consistent user id and password on-premises and in the cloud. As a result, having an Azure AD.
Wrapping Up
Hybrid identity solutions are imperative for many organizations, and their demand will rise soon. Given this, selecting the right hybrid cloud vendor is crucial.
The Microsoft hybrid cloud is a comprehensive computing environment that allows on-premises and cloud resources to coexist seamlessly, provides a cohesive approach to management, and enables a single identity everywhere. We are the trusted vendor for your journey because of our enterprise legitimacy and consistent hybrid capability.
It simplifies the planning and execution of your events with cutting-edge event management software, streamlining tasks such as scheduling, registration, and logistics for seamless and successful gatherings
Why VenueArc as a Hybrid Identity Solution for Events and Venues?
Implement VenueArc in your live events theatre as one of the best hybrid identity solutions for events and venues that resonates with your information technology action plan. Contact us to learn more about how VenueArc can benefit your venue by providing single sign-on and access control.