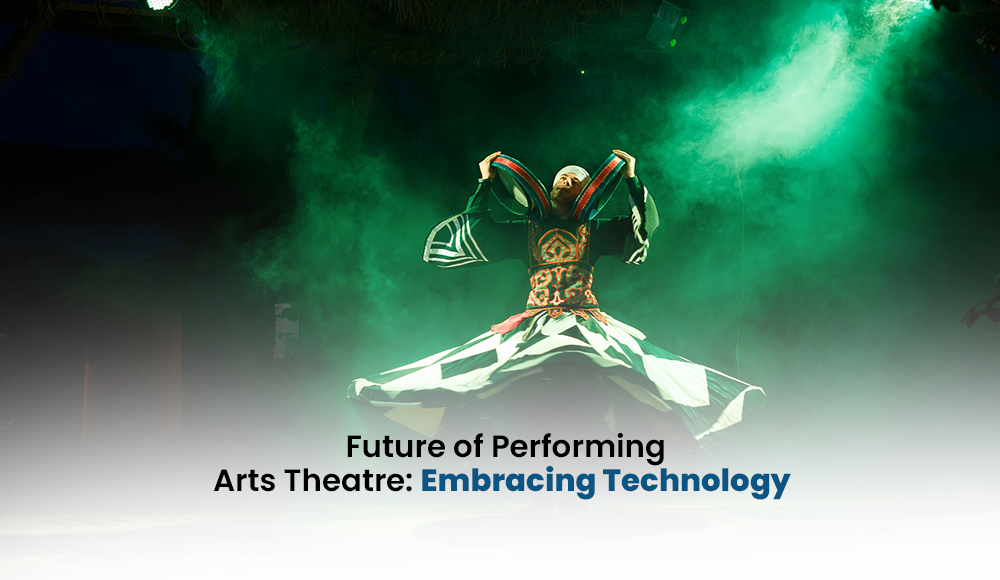 The performing arts theatre industry has experienced unprecedented transformations over the years, and the COVID-19 pandemic has revved this tendency. Theatre businesses have had to adjust to new safety protocols and encounter unique and innovative ways to reach their audiences. With the evolution of digital platforms, it is evident that technology will reserve an integral part in the future of performing arts theatre.
One spot where technology can have a powerful impact is in the way of event and venue booking. In this article, we'll unveil the implications and benefits of adopting technology for venue and event booking and how it can influence the future of theatre.
Facilitating And Advancing Venue Booking
Venue booking software has always been crucial to the performing arts theatre industry. Conventionally, it implicated phone calls, emails, and paperwork, which could be time-consuming and cumbersome. However, with the upsurge in technology, venue booking has evolved and become much more straightforward.
Cloud-based event and venue booking software allow performing arts theatres to book multiple events and venues, generate automated contracts and settlements, and make analytical reports with just a few clicks. This saves time and resources and helps theatres create magical performances without excessive labor and paperwork.
Making New Moves to the Event Booking Strategy
Another imperative aspect of the performing arts industry is event booking. Managing multiple venues, event calendars, ticket sales, and events with consecutive or no consecutive days can only be uncomplicated with customized tools. Fortunately, event booking software can streamline the entire process with out-of-the-box and personalized features.
Optimize your venue scheduling with advanced venue scheduling software, empowering performing arts theatres to efficiently manage event calendars, avoid conflicts, and maximize the utilization of their spaces.
These platforms provide performing arts theatres with more sophisticated tools like analytical reports for events and audience engagement, features like automatic email reminders, and CRM integration. They optimize venue scheduling with advanced venue scheduling software, empowering performing arts theatres to efficiently manage event calendars, avoid conflicts, and maximize the utilization of their spaces. All the mentioned and more innovative tools will surely evolve theatres and the performing arts industry.
The Future of Virtual and Hybrid Events
With the climb of virtual and hybrid events, performing arts theatres are unlocking innovative ways to connect with audiences. Virtual events allow people to attend performances from anywhere worldwide, making theatre more accessible than ever before. On the other hand, hybrid events provide a mix of in-person and virtual experiences, allowing performing arts businesses to cater to diverse audiences. As technology continues to transform, we anticipate seeing more inventive and engaging virtual and hybrid events in the future.
The Impact of Technology on the Future of Theatre
One of the prevailing aspects of performing arts theatres has always been live performances. The cruciality and demand for these enchanted performances will undoubtedly grow in the future. The unparalleled experiences that live performances deliver are incomparable to other forms of entertainment. The mesmerizing live setup, the twisted stories, and the actors on the stage can enthrall and connect with audiences. This way, live performances can create a striking and indelible experience that the audience will highly demand in the future as well.
As we are living in an era where technology has simplified to consumption of entertainment at home, people still believe that live performances are crucial to them. As stated by Statista, "In 2022, the market size of the live performance theater industry in the U.S. was estimated at roughly 8.4 billion U.S. dollars."
The reason why people are in love with these performances is clear. They offer an opportunity to unite people in a shared experience, nurturing a sense of community and human connection that is critical in our contemporary world. All around, we cannot overstate the significance of live performance in the future of theatre, as it continues to be an integral part of the performing arts industry.
The Importance of Live Performance in the Future of Theatre
As with any industry, performing arts theatres are adapting to changing audiences to stay relevant and thriving. Theatres are growing to reflect the interests and preferences of a new generation of theatergoers. As younger audiences are embracing digital technology and seeking out more immersive experiences, theatre programming is creating innovations to engage them in exciting ways. This could incorporate multimedia elements, interactive performances, and more eclectic programming that mirrors the mindsets of a broader range of audiences.
Further, as the world becomes more interconnected and globalized, theatres are busy innovating unique ideas to connect with a more diverse range of cultural influences. Eventually, adjusting to transforming audiences needs the readiness to experiment, accept risks, and stretch the boundaries of what theatre can be. By doing so, the future of theatre programming can continue to intrigue and motivate audiences for generations to come.
The Rise of Virtual and Augmented Reality in Theatre
Over the last few years, virtual and augmented reality technologies have been growingly incorporated into the performing arts industry. These technologies offer an exceptional opportunity to enhance the audience's experience and bring performances to life in new and exhilarating ways. We will likely see virtual and augmented reality used to create interactive performances that blur the line between reality and fiction, allowing the audience to become thoroughly immersed in the story.
Theatres can also leverage these techs to enhance the production design, creating incredible visual effects that would be tricky or impossible to acquire with conventional theatre techniques. As these technologies are developing and becoming more accessible, we can envision seeing more and more theatre productions incorporating virtual and augmented reality into their performances, pushing the limits of what theatre can achieve.
Conclusion: Looking Ahead to the Future of Theatre
The future of theatre is promising, filled with thrilling possibilities and new purviews to explore. While the industry will indeed confront challenges as it adapts to changing audiences and technological development, there is no doubt that theatre will persist in intriguing and inspiring audiences and new generations. Whether through virtual and augmented reality, diverse programming, innovative event, venue booking, or ingenious storytelling techniques, the theatre will remain a powerful source for exploring the human experience and cultivating a sense of community and society. As we look forward to the future of theatre, we can be sure that the industry will resume to develop, grow, and prosper, giving audiences joy, inspiration, and entertainment worldwide.
VenueArc, being the future-ready solution for performing arts theatres, is also evolving with the wind of technology, and will undoubtedly be adaptable to the changing needs of the theatre industry.