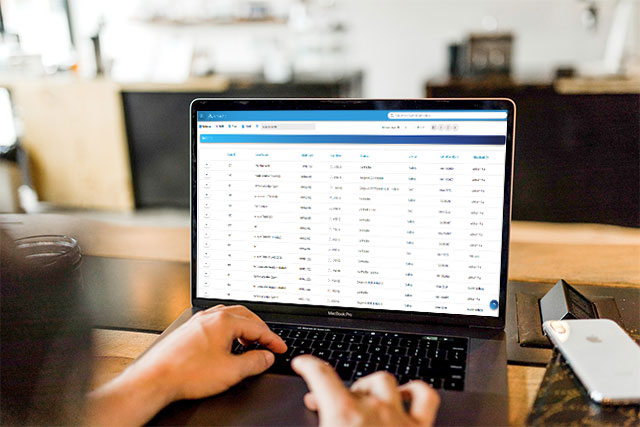 The increasing demands in the live events industry compel booking managers and firms to utilize the technology that provides them full support in managing their complex events. The best solution they can have is dedicated event booking software that can book and manage the entire event life cycle. However, selecting an event management software vendor is a critical decision. It will assist you in achieving a higher level of automation, allowing you to focus on what matters most – executing significant events and providing your attendees with a seamless experience. A few points to consider when choosing an event management software vendor are as follows:
Product Compatibility
The first factor to consider when choosing an event management software provider is product fit. You must have a complete sense of your pain points and which software features will best solve them.
Consultation with all stakeholders, followed by creating a spreadsheet with your must-have features, may assist you in identifying your requirements. This document may also assist you in preparing the RFP.
It is easier to search for and find the right vendor once you know your event management requirements. Begin by reviewing your prospective software suppliers' event management software product descriptions, looking for the desired functionalities. In addition, you can ask them for their features list or for a product demonstration to confirm if the system checks all your boxes.
With those resources at your disposal, selecting vendors and deciding who will make it to your shortlist becomes much more accessible.
Scalability
Check how many licenses are included in their payment plans if you want more than one person in your organization to use your event management software.
Check this before signing up for a plan, as you may be required to pay more. Many software providers prohibit team members from sharing logins.
It makes sense for teams of more than two to look for a platform with reasonable per-user pricing. Some event management software vendors are license-based and charge a fixed subscription fee per user, which can become extremely expensive as your event business expands.
Work with a company that is adaptable to your team size and allows you to add members as needed at a reasonable price easily.
Easy-To-Use With Simple Functionality
To determine whether a tool is simple to use, request a free trial and put it through its paces. Checking any client reviews, ideally in your industry, may be beneficial.
Ask for a demo of the functionality for those on the front end to ensure that it is an easy platform for your business to implement.
How is the platform's customizability? Check to see if it is simple to change colors, and logos, create a branded booking page, send email newsletters to prospects, and create custom URLs without the assistance of a developer or web designer. Is it possible to easily customize the ticketing feature? Looking for an interface that gives real-time reporting data, simplifying financial forecasts and attendee check-in is critical.
VenueArc's event management system is the best solution to this problem. As a one-stop solution, our events management platform greatly simplifies and digitalizes all facets of event booking and administration, enabling you to marvel at the victory of your next event!
Whatever aspect of event booking or promotion you require, it will provide all of the features and support required to make your event business a success.
Safety And Compliance
Some organizations consider information technology security and legal compliance when purchasing event management software. Collaborating with event management software providers who take these issues seriously can undoubtedly help to reduce potential risks and liabilities.
Large organizations and government agencies typically have internal procurement procedures in place, which include a thorough examination of vendors' internal policies. IT security, global privacy laws, and ease of access are all common themes. If this is the case, look for suppliers who have security protocols, a privacy policy, and a statement about web accessibility. It will simplify your procurement process.
Training and Support
When speaking with the salesperson, inquire about the type of training and support available to you. How does their onboarding work? How much assistance will you receive when setting up the platform?
Is there good customer service on the platform? A search for a help centers or training videos may be a good place to begin. Find out if they provide live online training or private lessons for an additional fee. If your team's assistance configuring your event technology is limited, you will need to pay special attention to this.
VenueArc has a comprehensive help center with video tutorials. It begins with the fundamentals of using the interface and configuring your VenueArc's event booking management Software and then guides you through your journey to becoming an event management master! They also provide advanced training to users through one-on-one sessions.
The Best Event Management Software Provider
To summarize, the best event management software vendor is one whose product checks the majority of your boxes, can scale with you, and is simple to use. Also, it should be secure and compliant, provide training and support, have worked with businesses similar to yours, and be within your budget.
VenueArc is the preferred vendor of the leading performing arts center, San Diego Theaters. Our dynamic event booking system is ideal for all types of events, including performing arts, concerts, or any live event. With our system, you can easily customize your event landing pages and centralize all of your event solutions into a magnificent event.