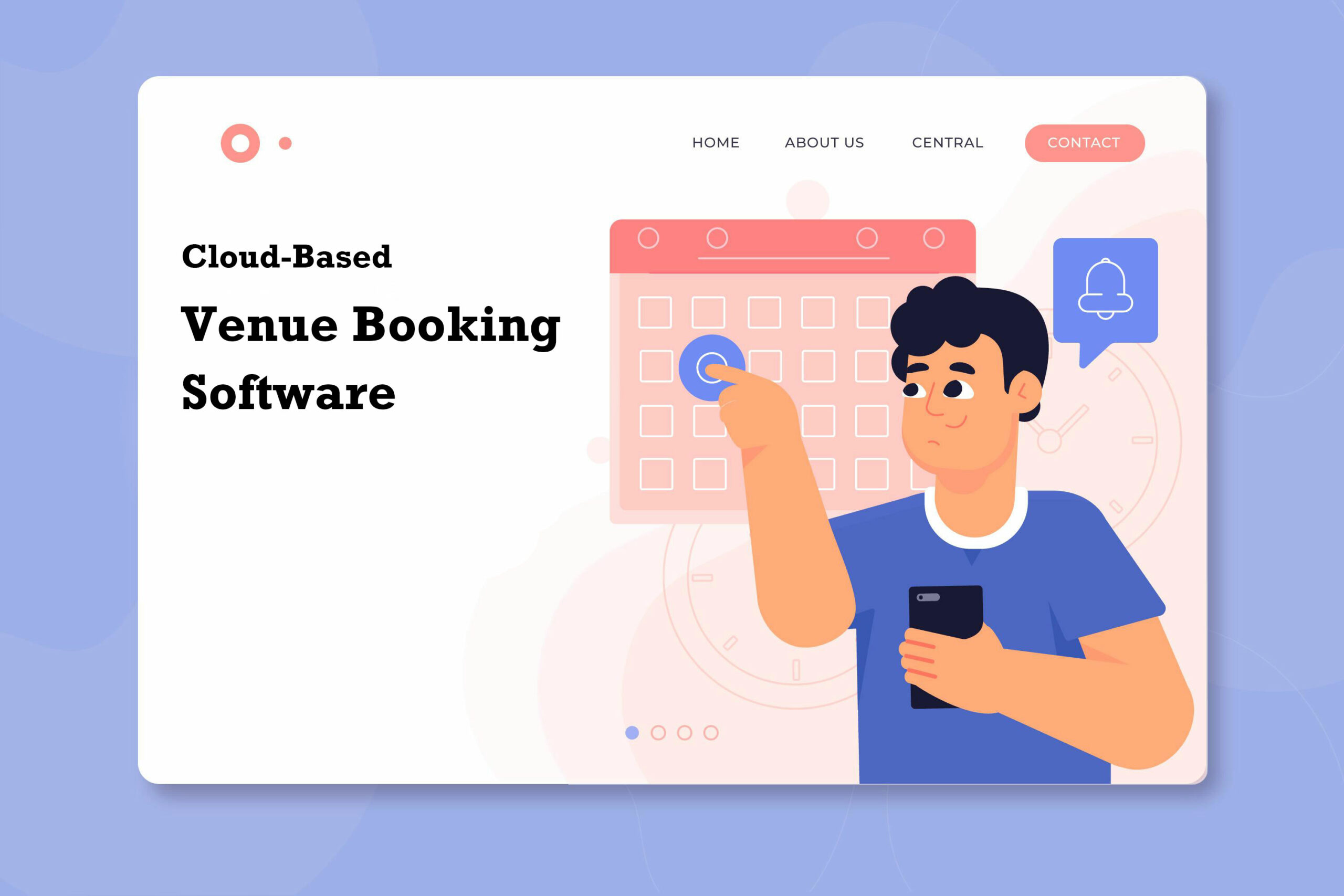 It's no surprise that event professionals have stressful responsibilities, isn't it?
Many people believe that event management is a simple task, but only those who work in the field understand how many details must be treated for a single event to make it remarkable. And keeping track of all these little details is extremely challenging.
The truth is that thriving venue booking and event management professionals are swift, adaptable, and expert at dealing with stress. However, the secret to their success is also in the platform they use, i.e., event booking and management software.
And the best thing is when you have a cloud-based event booking software. Because the cloud technology provides event professionals with the flexibility, they require to meet everyday complexities. There appears to be a priority for cloud-based event management software among the various types available on the market.
Also, the demand for cloud-based technology is on hype, especially after the harmful impact of Covid to the industry. That can result in most event managers enlisting the help of cloud-based software, which allows them to integrate all of the components required to organize and manage an event into a single, easy-to-use platform.
But what do you know about cloud technology and how it can help event managers reduce stress?
Read on to learn about cloud innovation and how it can help event management professionals execute their tasks with utmost perfection.
What Exactly Is A Cloud-Based Solution? Meaning and Definition
The cloud is a virtual storage space accessible via the internet. It is a location where people can keep their digital assets, such as software, applications, and files.
A lot of people get the cloud and the internet mixed up. The cloud, however, is only one component of the internet.
Cloud computing technology enables people to access digital resources stored in virtual space via networks, most commonly satellite networks. It enables people to share information and applications without regard to their geographical location.
The most basic way to think about cloud technology is to compare it to electricity. It is present in your home and business, but you do not need a power station on your property to access it. You simply connect to the one that supplies power to your area.
The Advantages of Cloud-based Venue Booking Solution for Performing Arts Centers
Cloud-based solutions are advantageous to both businesses and end users. Because cloud providers operate on a pay-as-you-go basis, businesses that offer cloud-based facilities never charge for more than what you use. This is beneficial for venue booking and management firms on a tight budget because it keeps expenses in line with the corporation's growth. If a business suffers for any reason, plans can be revised accordingly. There is no need to be concerned about upfront infrastructure costs such as servers and software licenses. They don't have to worry about hiring an in-house IT team to handle equipment maintenance and repair.
Cloud computing allows end users i.e., performing arts managers, executives, and other professionals to browse everything from their documents to emails, business applications, and more from any internet-enabled device. They can access their account whether they are working from the office device, their home computer, or their mobile devices on the go. And information integrates across all devices in real-time, so there is no need to panic about data being outdated or having to duplicate attempts.
As the cloud-based strategy has increased in popularity and even more businesses embrace it for their internal use, the price points for small businesses to use have steadily become more inexpensive.
Ease of Access and Steady Connection
Many people begin their workday by logging into their computers and accessing their emails, excel sheets, or event software. When something goes wrong, IT personnel can assist.
On the other hand, the event industry operates in a different timeframe. Event managers do not typically sit in front of their computers from 9 to 5. Being on-site, interacting with clients, and traveling are just a few event professionals' multiple responsibilities. As a result, they require constant access to client and event data in order to achieve flawless and successful events.
Everyone wants to be able to access critical data at any time. You require internet access and a laptop or smartphone if you need to find contact information, phone numbers, or client event records. You simply use your browser to access your cloud-based venue scheduling software wherever you are. Sound like a bonus? Cloud technology makes this possible.
Accuracy Because of Real-Time Data
Forget about the "daily-4 pm-follow up sheet," which will soon be outdated. There is no need to print event data if your information is regularly updated in one location and accessible via the Internet. And that gives you a lot more leniency with client requests and last-minute changes.
There are tech-experienced people at the "end of the line" who ensure your productivity and data security at all times.
No Need To Be Concerned About IT Or Hardware
Working with the cloud does not require you to be a tech expert. You could put your mind at ease and let others handle IT.
Saving money by not having to sustain an internal IT architecture is a massive opportunity. We frequently hear about time and resource constraints when we speak with our clients. It is challenging for event organizers to maintain an internal team of technical experts.
Another obvious advantage of real-time data is its dependability. Every item you order until the end of the event is recorded and thus invoiced.
Takeaway
Wave farewell to email requests, hundreds of reservations on Excel, and clumsy calendars. Using this end-to-end system, you can streamline your bookings and improve the profitability of your bookable venues.
A cloud-based event management platform can meet all of your function management needs. You can create a new event and manage everything, including venue booking, hospitality, amenities, registrations, and other requirements, from a single system hosted on cloud-based servers. It's never been easier!