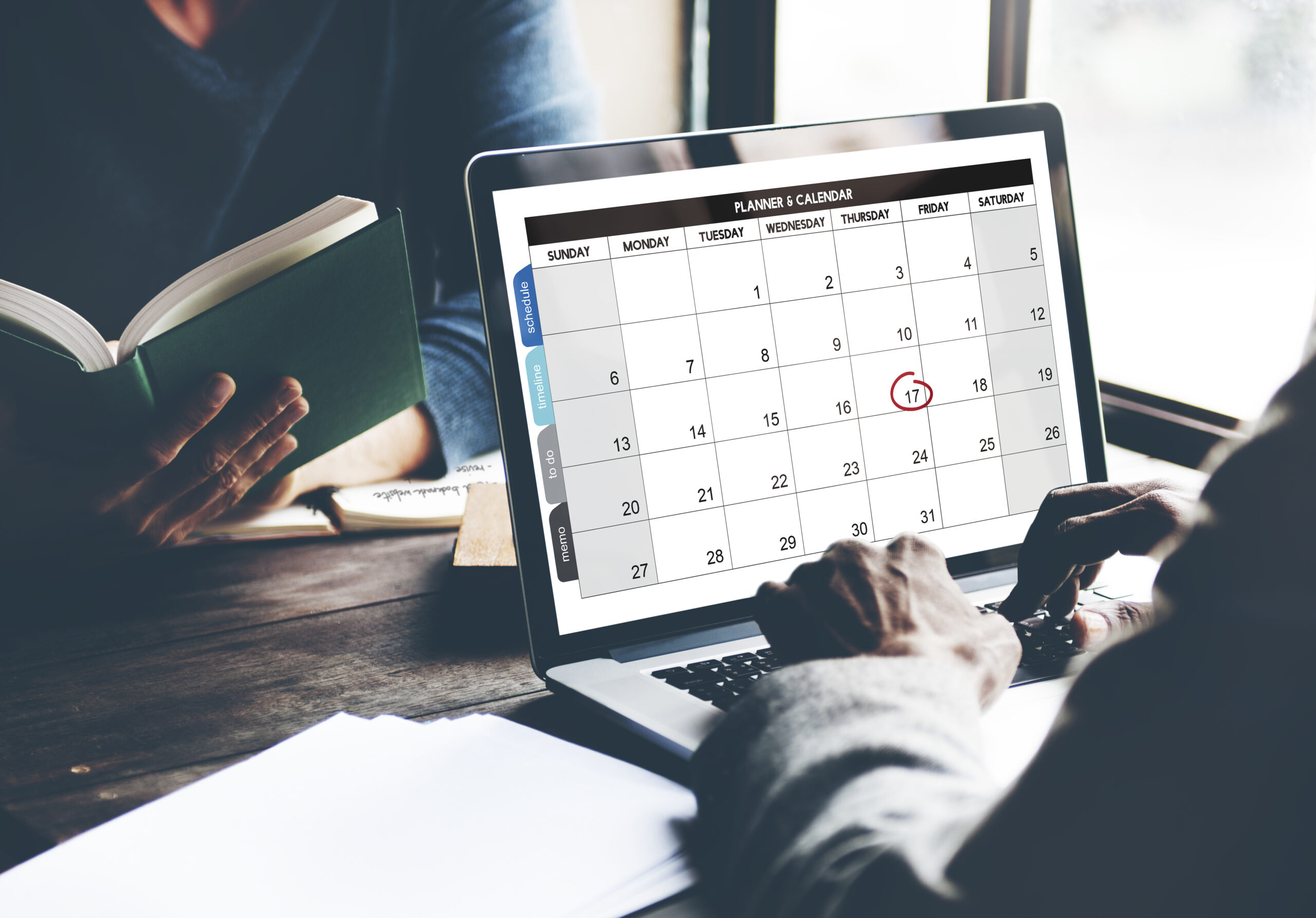 Created for industry, created by industry, designed for performing arts venue managers just like you!
VenueArc brings together everything that's required to handle the booking of any space, large or small. A booking platform with a strong focus on performance, reliability, security, integrations, and support. Reduce the administration struggles of your team with automated bookings.
Purposefully Built to Meet All Your Venue Booking Needs
It is strategically developed to increase the use of your bookable event spaces while streamlining the process of facility scheduling and bookings. It is suitable for use in any area, including arenas, auditoriums, and other performing arts centers. It lets you focus on what matters rather than concentrating on space logistics.
It helps you untangle your performing arts center from the headaches that come with managing your venues and spaces. Have a world-class experience of scheduling your venue for all your events by using an insightful booking solution.
VenueArc enables venue management teams to add, update, and reschedule event bookings on the fly, all in real-time. This means that everyone on the team is constantly updated, regardless of how quickly the information is updated.
The Intuitive Event Booking Calendar to Make All Your Venue Events Stunned!
The booking calendar of VenueArc makes it simple for venue professionals to book their space not just for a single day, but also for multiple consecutive and non-consecutive days all at the same time. As a result, when you use VenueArc, you are rarely under booked. Furthermore, you can maintain track of runtime event logs to allow for several performances to take place in a single day if necessary.
VenueArc's event booking system is more than just another dashboard or service to use-it is a sophisticated event management tool that can completely transform the way you plan your events. Using it will have all you need to make your next event a success, including the ability to accept secure online payments. In addition, it is cloud-based and accessible from any location with an internet connection, enhancing your in-person, virtual, and hybrid events by using the power of the cloud.
Event Booking Has Never Been Easier!
Manage, analyze, and navigate in a seamless manner.
The modern calendar on your VenueArc is where all the action takes place! It serves as the primary point from which you can monitor and manage your reservations. To rapidly comprehend booking activity, you can switch between the various available day, Month, List, Grid, and Map calendar views.
You don't have to do anything because of ingenious automation.
VenueArc enables enterprises to automate the complex and time-consuming aspects of managing their bookable spaces by utilizing artificial intelligence. Because of our automation technologies, you can create conditions once and then forget about them. So, say goodbye to the stress of making reservations once and for all!
Insights that help you plan your space management approach
Instead of relying on educated guesses, effective space management is driven by facts. VenueArc offers you actionable insights that help you make the best decisions possible when it comes to competent space management. With VenueArc, you can eliminate uncertainty and make better judgments.
Help that is friendly, quick, and knowledgeable
Our pleasant, all-star crew will make sure that you always have the assistance you require, with availability 24 hours a day, seven days a week. Not only that, but we also enjoy finding solutions to challenges and assisting our customers in getting the most out of our online booking platform.
Access VenueArc while you are out and about.
From the palm of your hand, you can communicate with VenueArc while you are on the move. There is no need to run back to your computer or laptop because VenueArc is accessible from any location. In addition, VenueArc's mobile experience is enhanced significantly by our native iOS and Android applications.
Online event booking calendar with a variety of features
With our event scheduling software, venue managers and event organizers may examine events, tasks, and more in real-time, on any device, through a color-coded booking calendar, which is accessible from any location and on any device. View due dates for payments and tasks on a calendar or timeline and filter the results to see only those that are due. Set up customizable warnings for time or space issues to help you avoid making duplicate reservations. Set hold dates for leads that require additional time to finalize a decision. Sync your modern calendar with other e-calendars, such as Outlook. Google or Apple.
Bookings for event space are taken in and tracked.
When using our venue booking software, venue managers can instantly check current bookings and availability in a timeline format, which is particularly useful for events. Create an unlimited number of venues and event spaces – such as auditoriums, arenas, foyers, and theater halls – and allocate event spaces to bookings in a matter of seconds. Receive alerts when there is a possibility of a double booking. Incorporate an availability calendar as well as a lead intake form into the website for your event facility. Attach floor plan layout templates for each space/room you give to a booking in real-time using our online tool.
Perks of Getting VenueArc
Create a successful event by tying everything together – from theatre events and productions to ballet lessons and training sessions to opera performances and other performing arts activities. Use VenueArc and spend less time and energy focusing on them individually.
Not only will this make your life easier, but it will also save the amount of time spent on manual processes such as registrations, ticketing, and collecting payments, among other things.
Additionally, VenueArc can assist in streamlining communication. For example, the use of tailored automated emails and responses instead of a boilerplate statement allows you to reduce interactions to simple button presses or logic-based automatic responses for each one of the people who contact you.
In addition to the increased professionalism that it can provide you, participants will also applaud the decline in delays and phone tag that is all too shaken when everything is handled manually. That can assist you in increasing participation and supporting the most effective actions for your business in both the short and long term.
Furthermore, when you consolidate all your event planning, tickets, and concerns into a single centralized venuearc event booking software program, it becomes easier to handle everything and ensure that your event is a success. With the power of organization and automation, VenueArc's event booking solution helps keep everything connected and coordinated, from the schedule to the organizers, speakers, attendees, and everything in between.
The Remarkable Features of VenueArc's Event Booking Calendar
Are you ready to unleash the remarkable features of our event booking maestro?
Let's get started!
Schedule Your Events in One Go!
You can increase the number of reservations you receive by providing your visitors with more significant influence over the scheduling of their events. The most challenging aspect of any event management process is booking events over several days, particularly non-consecutive days.
Users can schedule events for a single date, multiple dates (yes, both consecutive and non-consecutive dates), a single week, or even a multi-week period using the VenueArc website. It lets you make the most of your venue bookings and ensure that every available slot is taken up, compelling our customers to say, "we love VenueArc."
View Each of Your Event's Detail On A Centralized Platform
Day View
The Day View serves as the focal point for all your daily booking interactions. With the help of the easy user interface, you can easily browse through your days. In addition, users may book, manage, and even combine comparable spaces in order to make administration even more convenient from this perspective.
Week View
The Week view presents you with an overview of all your weekly bookings that can help you streamline your weekly events. Having a detailed presentation of all your weekly events overview will make you ready for pre-planning of all your weekly events. By hovering on an event, you will be able to see a quick overview of the basic details of each event.
Month View
The Month View is a classic tiles view of the modern calendar that displays the month of the year. It will present you with a concise overview of the bookings for the upcoming weeks from this point on. Hovering overbookings will provide additional information, such as event starting and ending date, venue details, or you can edit existing bookings; all these procedures will be a breeze.
The Interactive Color-coding Feature
The vibrant feature of color coding enables you to highlight the events according to their availability. You will get a simplified overview of which day is booked, which event is held, which event is canceled, requested, or budgeted. Furthermore, you can add more color-coding options according to your business needs.
Manage All Your Venues in One Single Platform
One central and maestro booking calendar that manages the lifetime of all your venue events, and that is all you'll need. It can integrate several booking venues into a single scheduling system.  You can color-code each occurrence, include a dozen statuses, and download the full view PDF.  This is precisely what VenueArc's modern event calendar accomplishes, as well as much more.
Not only is it simple to use, but it also comes with a variety of views and filters to assist you in rapidly finding the event information. For example, with VenueArc's interactive modern calendar, you can hover items to see anything from the start date of an event to the client for whom it is being held and click to obtain quick access to notes and event logistics and settlement power menus, among other things.
Filter and Sorting Options for Your Convenience
VenueArc event booking software is solely built to provide the utmost venue booking solutions to each client. We have added a day-saving feature of filter and sorting so that you can take the most out of your venue bookings. In case you own multiple venues and going through a jam-packed week full of events and there is a dire need to quickly find a specific event details. You can just put the basic details of venue and event and bingo! This feature will save your day by instantly showing you the desired results in seconds. Not only this, but there is also a cherry on top as well. You can save the entered filters for future achievement, enabling you to quickly search you for events like a pro!
Event Search
Now there is no need to investigate the mess of event details files and hardly get what you actually need. VenueArc will permanently save every aspect of your event and venue booking operations. Furthermore, there is a supportive option of searching to find what you need in just one click. You need to write the name or ID of the desired event, and it will show you all the relevant results.
Flawless Event Management
Managing consecutive events with keen responsibility is very tricky. If you're rushing to figure out where the contract information is, where the deposit schedule is, or where the settlement, financials, and event documentation is, you're not alone.
By offering super-easy access to all event details, contract information, deposit schedule, financial details, event notes, and documentation, VenueArc precisely manages this issue that every venue manager encounters. It includes a client relationship management system and serves as a central repository for all event papers and digital data, promoting your events to sway!
With VenueArc, It's Simple to Take Notes During an Event.
Always easily accessible and quite convenient. In an upsurge to organizing and maintaining event notes, VenueArc allows you to keep track of and arrange notes for each performance as well.
Maintaining a constant stream of sticky notes all over the place might be a difficult task to accomplish. VenueArc assists you in better organizing your notes by regaining control over the process. Not only can you handle event notes with ease, but you can also add notes for each individual performance in a single place. This saves you a great deal of time and effort, not to mention the necessity to sift through heaps of diaries and sticky notes in order to find the proper note at the right time.
Let VenueArc Be Your One Single Event Booking Solution
There will be a wide range of results when you begin your search for the most refined VenueArc event booking software. It is dependent on the size of your company and the requirements of your customers. If you choose VenueArc, it will get all covered to manage all your events in one go!