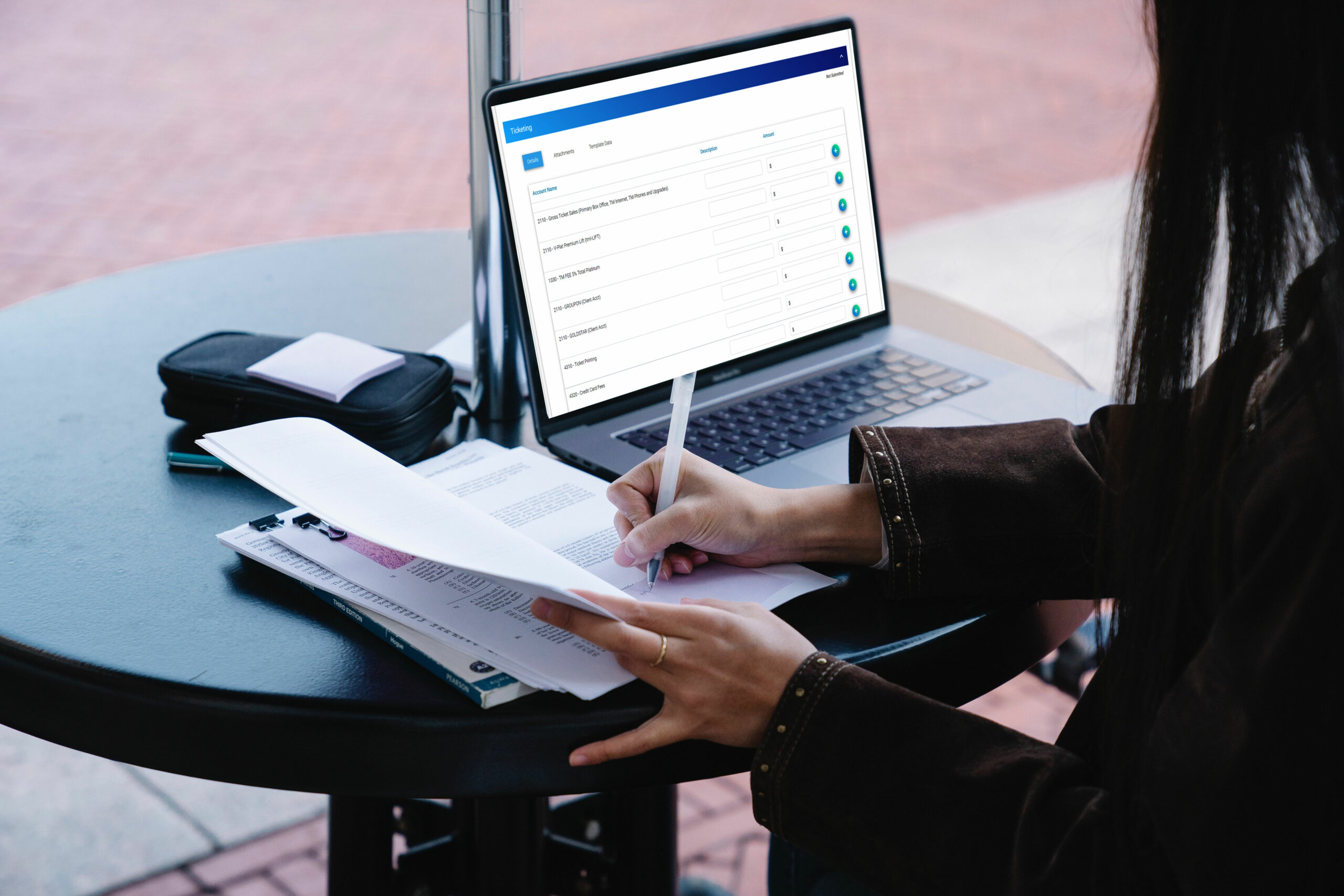 At VenueArc, we believe that theatre is vital. Performing on stage is a multi-faceted process that requires a lot of collaboration among many individuals. The process, art, and results of live performances are crucial in today's age of social media, TV screens, and digital technology. Being present in an audience of tangible, living individuals is vital to the talent of performing arts and for humanity's spirit.
While running a performing arts center, you must be dealing with a pack of performing artists including, actors, comedians, dancers, magicians, circus artists, musicians, singers, and many other stage performers. Your role as a theatre manager is to oversee the production and administrative aspects of the production of a theatre. In addition, you must address the marketing, financial and operational issues as needed to ensure that the theatre is operating efficiently.  Most accurate and just event and performance settlement is what you can bestow to the artists (of course your clients) when they wrap up and end up their contract with your venue.
What is Event and Performance Settlement?
The settlement of an event is the way of analyzing the expenses and revenues associated with an event. Once the box office closes, you get to throw a brief calculation in order to figure out how much money the event made or lost. You may also be responsible for establishing the final payout to the artist, depending on the conditions of the agreement or contract. Theatre or venue managers operate this process to evaluate all charges, including cost, fee, other events' payments, and make any necessary adjustments. After getting finalized by this long calculation process, they produce an invoice or refund so the facility can settle with a client.
Although settlement seems like a yawn fest, it is a necessary event management component. You can distinguish yourself from other industry specialists by maintaining consistent efficiency and accuracy in the theatre event and performance settlement process. At the absolute least, it can assist you in keeping your job and making others look forward to working with you.
So, while it may not be the most glamorous aspect of the work, following best practices in all the parts of the theatre event settlement process can help you advance your performing arts business significantly, regardless of which side of the table you sit on.
The Challenge Venue Managers Face While Settling and Event
Event settlement components are essential to successfully wrapping up an event contract. The objective of settlements is to compile all the revenue from all sources. So that venue managers can ensure all expenses are paid in full and split the earnings according to the terms of the contract agreements in place. You should consider the event that took place as part of your project, as well as the role you played in its planning. Discuss what part of the event settlement process you might oversee completing. Consider incorporating the type of information delivered on the datasheet for the event. In response to peers, provide feedback and further examples for items of the settlement task addressed in the discussion session.
This whole process requires extreme vigilance while calculating all the expenses. Any minor mistake in the calculation process can lead your organization to a high risk of failure. When you are done contracting an artist, he will do his job perfectly, and you should do yours too with perfection. To make this cumbersome process smooth and avoid any mundane error in the minor and major calculations, you must be need technology help. This is where VenueArc comes and offers you exactly what you need.
An Integrated Platform to Automate All Your Settlement Operations
Using an integrated platform, you will never have to worry about receiving a bogus receipt again because you will have all your papers in one location. In addition, from the minute you begin arranging an event, you will be able to keep track of your offer, budget, modifications, payout options, expenses, and revenue in one convenient location.
It takes care of All Your Financial Data
It is possible to construct a personalized, branded settlement sheet with the assistance of event management technology, which will automatically input the financial information. Consider a settlement process where you don't even have to look at a calculator. It is possible. In addition to saving your time, it assures that your final amounts are correct.
As opposed to having to rely on manual data entry to calculate tax payments or other variable charges, your program can do so in milliseconds. As a result, you'll never be in danger of underpaying or overpaying your artist this way.
Keeps You Centralized and Integrated with Everything
This interesting module of event settlement and performance platform won't let your any team left behind. As the event settlement starts, it will take all the things on a centralized track. For example, to initiate the settlement, you won't have to enter the event details again. It will pick all the event info data from the event details form that you have already filled. The details will include event ID, name, client name, settlement stage and category, venue, and start and end date of the event. So, it will make it easier for you to work smartly, not hardly.
Department Wise Data Entries-Be More Collaborative
You can easily delegate the tasks to each and every employee according to their department. Only they have to do is to log in with their credentials and enter the specific details according to their department. Having admin control, you can select the privacy to avoid any clashes. For instance, the ticketing department will only have permission to enter in ticketing section. They cannot view or edit other departments' data. This way, your settlement system will solely be in your control. Additionally, you'll be able to distribute your settlement form to all parties involved, allowing for a quick and straightforward settlement. As a result, it will make your team more collaborative
Add Whichever Department You Need
Working with the performing arts industry for years, we are well aware of the fact that how big is a theatre business is. Being a theatre manager, you must deal in so many departments. To make it more professional, we can add as many department sections in the venue management system as you need, such as ticketing, public safety, front of the house, engineering, production, administration, finance, and accounts, and as many as per your center's needs. This way, you will get to work more professionally.
Features Presented in Event and Performance Settlement Module
The Event settlement module is fully loaded with a pack of interactive and collaborative features to make your settlements smooth and well calculated. As we deeply know the performing industry and its standards, you will find each and every detailed facet to fix all the issues you face during settlements. Let's have a brief overview this platforms' ingenious features.
An Interactive and Custom-Developed Dashboard
An interactive dashboard with grid view settlement and perfect database to provide search, sort, and filter functionality.
If it is taking an excessive amount of time to locate a particular settlement of an event, our module will have your back. You won't have to be concerned with this intelligent platform. It includes a settlement dashboard that is thoroughly customized and displays all the system's existing settlements in real-time. It will show you all the settlements in list view, with ID, client name, performance date, workflow status, and the dates of creation and modifications. So, you can have a quick overview of all your settlements' real-time data.
In addition, we've improved the dashboard by including filtering and sorting options to allow for a more efficient search of the settlement and to save time from having to search for the item manually. Furthermore, any additional settlement details columns on the dashboard can have new filters and sort them as needed. Not only this, furthermore, you can jump to any other settlement stage like department input, settlement report, event portal, and workflow with just one click. Or, if you are in a wild hurry, you can directly search the specific settlement you want.
An Inventive Event Settlement Generator
Create many performances in one shot with the innovative Event Settlement Generator. We've introduced an intuitive input form that collects user data and generates a settlement entry to begin a settlement.
It is not necessary to create settlements for each performance separately because you can develop event settlements in one go for multiple performances of an event. Furthermore, based on the requirements of your business, we can offer full customizing of the layout of the UI, fields, and validations.
Reflexive and Dynamic Department Input Form
The module involves a Contemporary UI Form with dynamic data fields that allow for input and department-specific settlement. There are many departments to handle an event. Each one of them has plenty of work to do. Therefore, we have created the main input form fully equipped with dynamic data fields and separate sections for departments to collect data from the users.
In addition, due to diverse departments require additional documentation and work templates. We have created separate tabs for each department to provide the business user with a solid overview. It is much easier to manage when the templates and documents are well-organized.
We can specifically tailor any process in this module for your unique business requirements. For instance, to make the user experience better, forms layout, layout, UI function, or feature are all customizable.
Easily Integrate (GL) General Ledger Codes 
It is simple to incorporate the Accounting general ledger code with the system with an event settlement portal.
It provides you with the integration of Accounting GLC codes utilized by the settlement software. The tagging system enters, and extracts information based on this incredible accounting feature. You can add similar features by modifying following the company's requirements.
Diligent and Dynamic Automated Reporting
With this feature, you can transform settlement data into dynamic reports that make the analysis of financials much easier. If you're dealing with vast quantities of information, reports are crucial. Therefore, there is a smart option of developing various dynamic reports to display critical data regarding the event.
To give a comprehensive overview, you can view each department's statistics by creating a single report. Furthermore, the event and performance settlement report give a comprehensive financial overview of all events' data. In addition, the report view has an export in various formats, allowing users to make reports using Excel or PDF format. So, with these fantastical features in one sole platform, what's else you need?