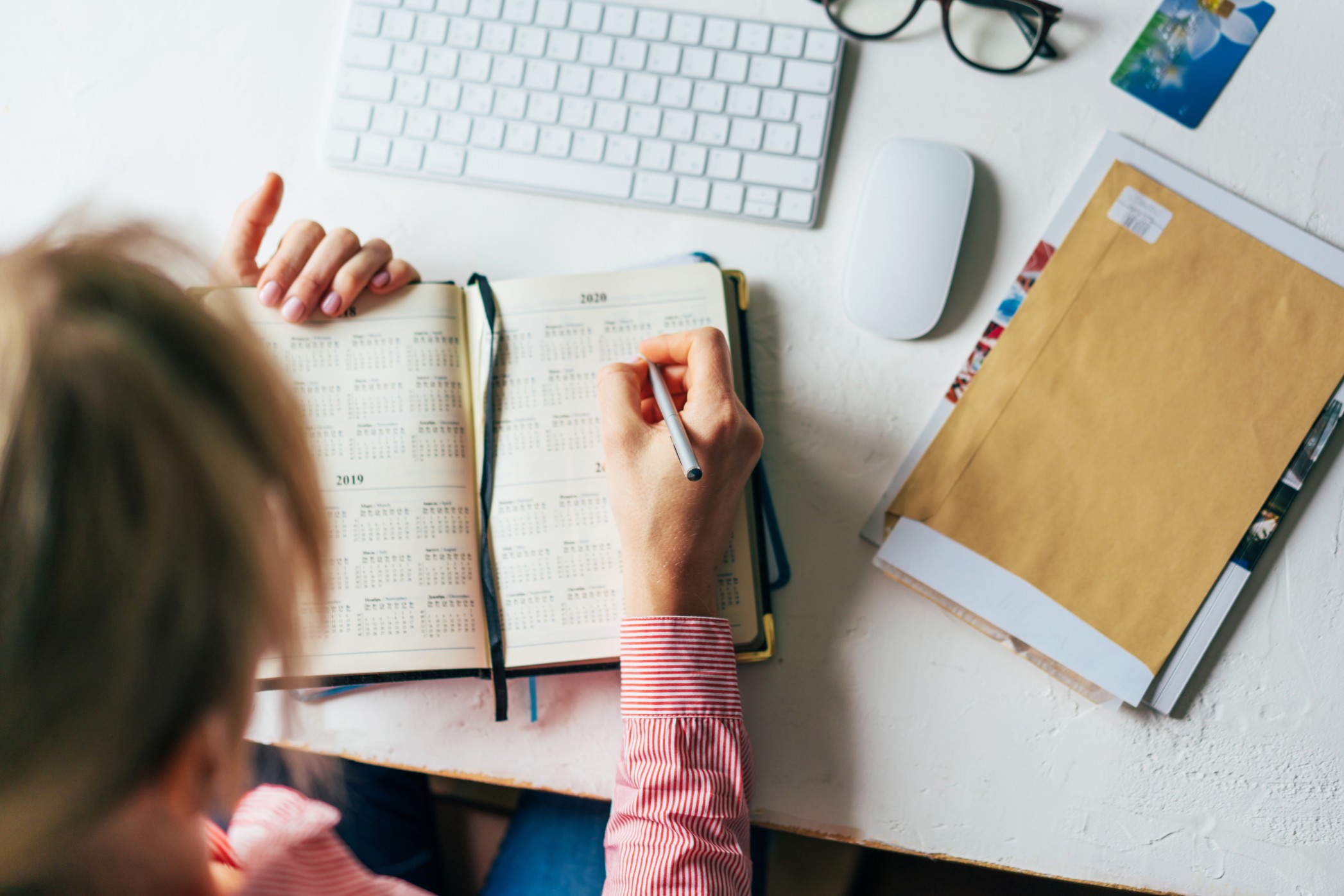 I have come across many management teams agonizing over issues caused by data mishandling, miscommunication of event dates, consequent booking clashes, and what-not. These issues are caused by a lack of automation and coordination in event planning processes. What often surprises me is that despite their verbal commitment to innovation and digitization, many event managers lack an all-in-one, basic digital Event Calendar in their Event Management System to overcome these problems. If your business still relies on pen-and-paper scheduling events or keeping records of bookings, then I am sorry, you are set for revenue and reputational losses.
What is an Event Calendar?
Digital Event Calendars are an integral part of modern-day event management systems. They show you an up-to-date record of your events and activities in one centralized space. With event calendars, you can add, edit and reschedule your events with a few sweeps of your fingers. Most calendars are intuitively designed with customizable color-coding systems to help you categorize bookings according to your preferred filters. In addition, they offer integrated document management systems for bulk document handling and easy and timely access to the desired document.
How Can your Business Benefit from an Event Calendar?
Countless venue management companies are offering the same services as you are. So how do your mark yourself off from your contemporaries? An all-inclusive event management software with an integrated event calendar is what gives you a competitive edge in business and helps you grow your bookings. Let's have a quick look at some of the many advantages of Event Calendars in event management apps.
Plan All your Events on One Platform
Most venue and event management companies have turned to collaborative, real-time management software, which provides an assortment of event management tools for booking venues, venue management, contract generation, and settlements. A centralized event calendar is the backbone of such software, which helps keep all your tasks and bookings in one place to create a preliminary scope of the bookings and the event. Rather than navigating back and forth between offices and paper clutter, you are allowed to take care of the workflows in one central location.
Add, Edit, Delete, Reschedule Bookings Effortlessly
Relying on manual booking systems means that there is little to no time left to do other tasks which require your undivided attention. Inconsistencies in data appear as bookings increase – one scheduling mistake causes a ripple effect that starts reflecting in the entire calendar. You can not afford the kind of mismanagement caused by an unautomated booking method. With a digital event calendar, you can check your facility's availability for specific day(s) and time slots within seconds. Getting back to a client is made a lot easier and more prompt. You can edit, delete or reschedule a booking without any hassle – which saves you a lot of time to pay attention to other critical management issues.
Prevent Overlapped bookings
Accidental double bookings jeopardize your business. Imagine discovering that you accidentally booked two clients for one venue on the same day and at the same time? Do you feel the heat creeping up your neck as you tell them that you have made the biggest blunder of your life and would like them to reschedule their event? (Surprise!) you can avoid these embarrassing situations by automating your booking process with the help of an event calendar. Digitalized calendars reduce manual paperwork, which comes with tremendous problems for management today, and ensures that you do not double-book. As you book a slot on your event calendar, which is integrated into your event management software, it instantly updates the entire management team. Even if another calendar user tries to book an event that overlaps with an existing event, an error message will pop up, and the booking will be prevented.
Two-way Synchronization to Avoid Data Conflicts
What I like about digital event calendars is their two-way synchronization. If you edit any field in the calendar (say, you reschedule an event), the change will automatically be reflected in the dependent tasks and be available to the entire team. It saves you from toggling between tabs to update dependent data manually. This entails that you do not have to worry about the disparity in your project data because everything is automatically adjusted. This is precisely the synchronization needed in large-scale event planning businesses to avoid mismanagement.
A multi-user Portal to Avoid miscommunication
A team needs to collaborate fully to translate their work-related efforts into tangible results. For collaboration to happen, everyone on the team needs to be on the same page regarding apparently simple but inherently trouble-causing tasks such as scheduling a meeting or reserving your venue. An event calendar makes collaboration easy. These calendars offer a multi-user environment that allows the entire team to connect over and share the same database. The actions you take on the calendar are updated automatically and made available to the entire team within seconds.
Control how much or how little information is shown
Digital calendars give flexibility to administrators regarding the amount of information to be displayed to others – they can control what goes on the front-end and what hides on the back-end. The calendar view is customizable – it allows information to be displayed by day, week, and month using different in-built widgets.
Choose an Event Calendar that Meets your Business Needs
The benefits might have nudged you to browse calendar options available for you on the market. Still, the options might disappoint you when you compare them against the checklist of requirements you have created for your event and venue management business – they might not be all-inclusive, user-friendly, or budget-friendly, but VenueArc is. VenueArc comes with a centralized, real-time, feature-rich event calendar that is carefully tailored to cater to the specific business needs of arenas, theatres, and auditoriums. In addition, it creates a single source of record that is accessible to multiple departments. This prevents cross-departmental communication gaps. Some of the client-favorite features of VenueArc's calendar include:
Book/edit/delete an Event on a few clicks directly from the calendar
Event summary snippet on mouse-hover
Customizable Color-coded fields for event status
Global search option to search separate events
Smart filtering (by the venue, status, clients)
Configuration restricted to admin panel only
Runtime availability check
Add/delete/edit event notes
Add/delete/edit performance notes
Automate multiple events in one day
Want to know how these features can boost your business? Schedule a demo with VenueArc's experts now!