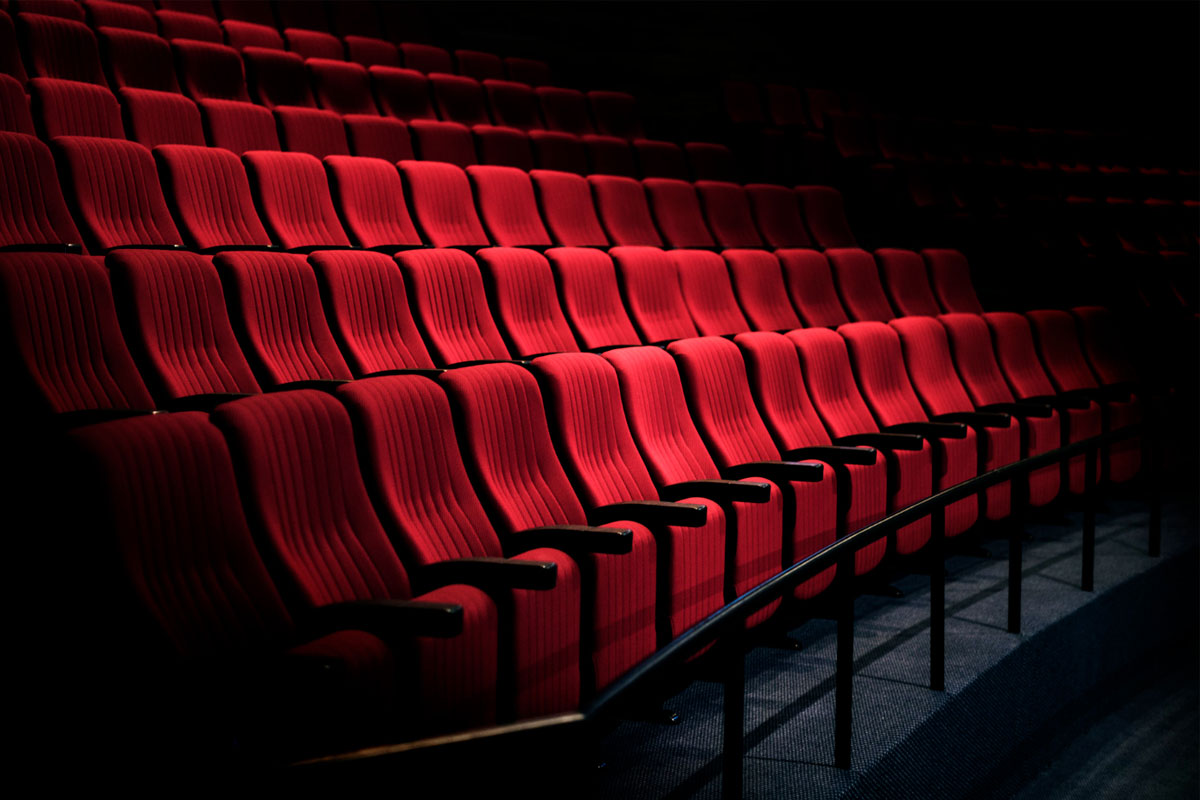 No one books empty spaces for venues. Had that been the case, every four-sided space with a capacity to oblige a certain number of people would become an ideal place for events. For theatrical performances, concerts, conferences, and exhibitions – people book venues that have astonishingly plenteous facilities and a specialist venue management team that is responsive, responsible, and offers faultless services. It is hard to provide everything en masse when you manage multiple venues and events simultaneously — we understand. But what you need to understand is that without the aforesaid, you can not drive sales and return engagements. Insufficiency in the venue management process is hazardous to your business. It can lead to clients slipping down the cracks one after the other. But the question is, how to polish up your existing operations and practices to prevent that from happening? Check out our beginner's guide below to help you get started on the process of managing your venue effectively.
Are you Managing your Venue the Right Way?
It is imperative for venue professionals to manage their venues meticulously – how else do you think some of them make it to the list of top ten facilities to book for your upcoming event, which the rest of them browse so often. From choosing the right location for your venue and making it thoroughly accessible to managing your entire workflow and supporting the growth of your business — so many dimensions added to the process of venue booking and management offer endless scope for creativity and design. However, catering to one dimension while ignoring the other can potentially go in vain. Imagine having a fully optimized website for your facilities and services mounded with amateur, pixelated pictures of your venue. Or an aesthetically graceless arena hidden behind brilliant marketing strategies. So you know, every dimension needs to be worked on equally and seamlessly brought together in the end.
Time-proven Tips to Help You Manage your Venue like a Big-league team
The first tip — wait, let's first thrill you up. Let's imagine ascending the fame of La Scala de Milan or Moscow Bolshoi. Can you feel the joy and excitement tingling up your back as you envision such a profound degree of success? While we do not promise you their status overnight, we commit to giving you a nudge in the right direction. To manage your venue effectively, start by following these tips coming from the experts at VenueArc:
Professional photoshoot for your venue marketing material
Whichever channel you use for marketing your venue is entirely up to you — you know which channel is bringing you the most customers and besides, let's save that topic for another post for another time. However, whatever channel you use — an online marketplace or social media — there is one ground rule to follow religiously: make your facility stand out from the crowd. This necessitates an investment to hire a professional photographer to take stunning, marketable, high-resolution pictures of your venue, potentially appealing to event planners. So, for instance, if you are a theatre management team, your photographer can optimally shoot the stage design and a fully packed theatre for your website, social media channels, and other marketing material.
Create a Winning Marketing Strategy for Brand Awareness
Auditoriums, arenas, and theatres attract diverse people worldwide — because who doesn't enjoy artsy performances or action-filled sports events? Your venues can be a gold mine for event planners, but obviously, it's not that easy — there's a little challenge at hand. How can you reach out to the organizers? How can you get noticed? You can do that by successfully pairing promotional and marketing strategies so you can tackle the need to drive people through the door. Inbound marketing is such an effortless and casual chore these days — by creating valuable content and experience for potential customers, you attract them. You can also capitalize on the mainstay, live-video feature of Instagram, Facebook, and YouTube and resort to in-the-moment storytelling as an event occupies your venue. Alongside, you can leverage social media ads to target the right audience.
Protect your Business From Liabilities
If there is anything we know about 'eventful' events, they are highly unpredictable. Venue professionals that own and operate theatres, arenas, and auditoriums know that their venues are vulnerable to certain risks which come with live events. Priceless equipment, props and sets, and an audience fired with enthusiasm — how deadly is that for a combination? No one who entered Iroquois theatre on the unfortunate 30th of December 1903 had imaged being reduced to ashes by the end of the performance. A single muslin curtain caused 602 deaths. The thing is, tragedy happens, and they turn into liabilities. You must impose safety measures to ensure such disasters do not strike your venue. Still, along with that, you need the right insurance policy that can protect you against the financial repercussions in case something unfortunate happens.
General liability insurance
General liability insurance can help you cover medical expenses and attorney fees that may incur from physical injuries and property damages occurring inside your venue (from your services, operations, and products), and for which your company can be held legally responsible.
Commercial property insurance
With Commercial Property Insurance, you can protect your company's material assets from perils, including (but not limited to) fires, explosions, theft, natural disasters, and/or vandalism.
Workers' compensation insurance
In case of work-incurred injury or illness, Workers' Compensation provides benefits to employees such as missed wage replacement, medical expenses, and disability benefits. If your business does not have a worker's comp in place, you will be responsible for all the medical bills, legal fees, and costly penalties for noncompliance to workers' compensation law.
Cultivate existing relationships to spur repeat business
Building a thriving community of event planners can potentially land new sales and impel repeat clients. By cultivating relationships with event planners, you create a community centrally led by the concept of mutualism. You can essentially begin by:
Meeting event planners at other events (conferences, seminars, musical performances) in low-stress, nonwork hours.
Sending natural-sounding, professional-looking emails with substantive news – but remember, excessive marketing emails become a nuisance.
Making hospitable site visits with a well-prepared presentation to demonstrate venue layout, load restrictions, venue policies, lighting and sound systems, etc.
Surveying targeted event planners for value-adds to the venue
Seasonal Pricing: A clever way to generate sales
The holiday season is high season, and well, the 'non-holiday' season is generally the low season. Seasonal inconsistencies in demand affect venue management businesses – from staffing, scheduling to cash flow. Seasonal pricing entails that you lower the prices during a slow period and maximize the prices in periods of high demand to maximize the revenue. This is an intelligent way of using your venues. It can improve the facility's occupancy and income from the venue – instead of not being booked at all, you will book your space with some profit in hand. Additionally, you may want to negotiate a marginally profitable price with general community service planners or local fundraising teams in no business days.
Let Venue Management Software be in charge of the workflow
Hey – you are running venues in 2022. The 90s are long over! The annoying paperclip/puppy in Word is long gone, but your old ways have not? You may hire more staff or various new software to help you head up the individual processes within the workflows of your venue — for example, a document management software for file management and collaborative editing along with a contract automation software to automate contract operations. Over time, you keep adding more solutions and people to the business until the situation becomes a complex, time-consuming mix of people and software. To fix this problem, you need an event and venue booking software that integrates various individual functions cohesively together and ingeniously automates the entire workflows of the venue. If you are already looking for an end-to-end feature-packed venue management tool that is seamlessly integrated, VenueArc is hands-down the front-runner you need to bet on! It comes with:
a feature-rich booking calendar
an integrated client CRM
an integrated contract generator
an integrated settlement portal
an integrated document management system
Read more about VenueArc's effortlessly accessible event management options (event details, contract and contact information, deposit schedule, financial information, event notes, documents.)
"Communication is the only task you can not delegate"
The key expectation event planners have from venue operation teams is good communication — communication that starts from the first touchpoint (when clients inquire about the venue availability) and lasts till the post-event debrief. Although event planners are inherently inquisitive and apprehensive, they need someone from your in-house team to remain in touch with them for assurance and updates constantly. Assigning a liaison to assist them closely could be a good idea if you want to fill the communication gap they could potentially face. It is also a good idea to share essential contact numbers with them as the event date comes closer – this assures them that you are reachable easily. Sure, tips for event planning and event planners were not on our agenda for today, but it seems like a good idea to remind event planners of some unspoken parameters and limits here all along.
Time for you to use these tips to fine-tune the way you manage your venue!
Would you like to read more? Explore our blog today and discover an endless world of venue management tips.