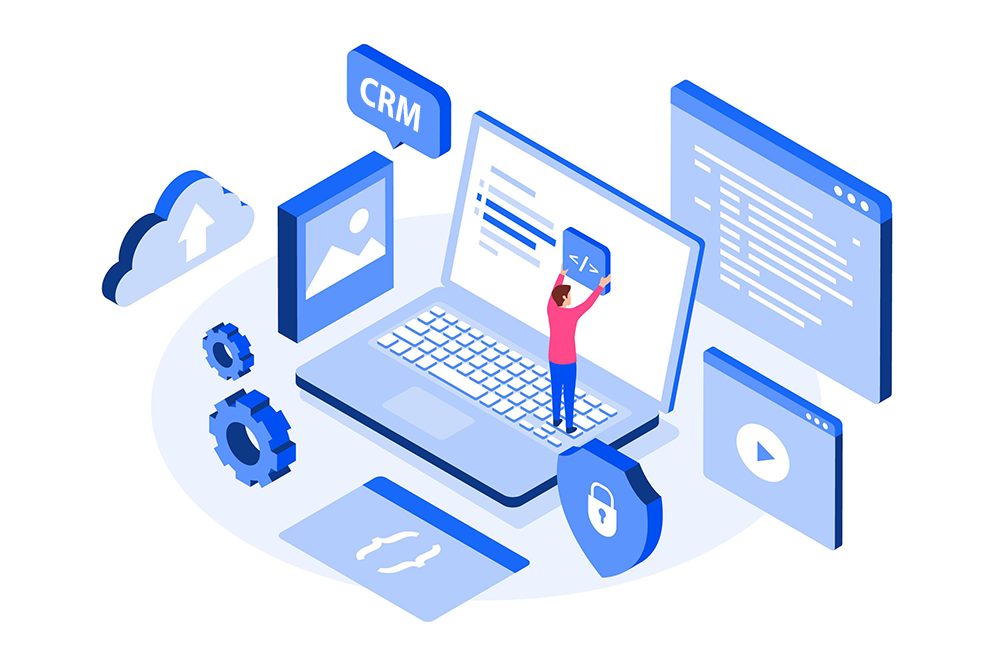 With arts funding continuing to be cut and uncertain, most arts organizations must do more with less cost. All performing arts professionals must work harder to demonstrate that what they are doing is effective.
There are many challenges faced by performing arts industry and event venue professionals. One of the biggest challenges is to store and manage the humongous client's information. Therefore, having a Customer Relationship Management (CRM) strategy in place is becoming increasingly demanding and important.
CRM For Venue Professionals that Offers Better Client Management
An event and venue management professional's job entails a masterful combination of creative mind and planning. The spectacular events are always awe-inspiring, but the planning and management process is entirely stressful. The event managers' pain points are numerous and unpredictable. Though multitasking ability is the charm that distinguishes successful event managers from the majority. A dedicated state-of-the-art CRM for performing arts managers can undeniably be a great technological asset in the digital era.
An event management CRM allows event venue managers to easily store and locate contact information such as names, addresses, emails, and phone numbers. It works with a contact-centric database that offers a completely integrated approach to tracking all information and communication activities associated with contacts.
Contact Management Feature in Event Management CRM
Contact management in the event management CRM is the process of gathering contacts' information and tracking their interactions with an organization. This system has gradually evolved into the essential component of customer relationship management (CRM) systems, allowing businesses to improve sales and service levels by leveraging a broader range of data.
Manage and Keep All Your Clients' Contact Information in One Place 
With the CRM presented in event management, you can manage all the contact information for all your clients, prospects, vendors, business peers, promoters, and networking partners. It not only provides you with a comprehensive address book tool, but it also gives you an analytical dashboard to track tasks and information related to lead generation. This CRM is more than just an address book; it allows you to save and search contact information, add contact headshots, use tags to identify and classify contacts and store client-related files and payment methods.
It makes organizing and coordinating events much more accessible by simplifying client reporting processes and saves you time that you can use to focus on other tasks.
Benefits of Using Event Management CRM
Centralization of Everything
You can manage all of your customer information in one place, making it easy to find whenever you need it. You can retrieve the entire history of a specific customer with your organization, from contact information to client status.
Improved Management of Client Activities
CRM contact management allows you to create new activities, set reminders, add new deals, add notes, attach files, and review past activities. Managing activities within a CRM keeps you up to date on previous interactions with clients and assists you in making the best decisions in the future.
Functional Integrations
Integrations simplify things! Integrations are one of the most significant advantages of using contact management in CRM. CRMs can integrate with third-party apps such as Microsoft Teams, Microsoft Word & Excel, and others. You can import data from these apps and directly create contacts in your current CRM.
Automation of Work Processes
One of the primary reasons businesses use CRM is to minimize dependence through workflow automation. For a higher success rate, you can define action triggers and reciprocate accordingly. Major CRMs also support integration with third-party apps for data movement and conversion practices.  One relevant example is using your Event CRM client information in MailChimp for email drips.
On a set schedule, you can send personalized emails, follow-ups, newsletters, and invoices. With automation, you can reduce repetitive tasks, eliminate human errors, and repurpose saved time in more productive ways.
By using a client management CRM, you can/have,
Access to all of your customer data for reporting and insights, assisting you in identifying opportunities to increase engagement.
Understand customer behavior and relationships so you can target the right people with the right message and at the right time.
Actionable dashboards allow you to export data to a customer list, allowing your insights to become workflows.
Here are some valuable features you can have in VenueArc- a specialized event management software built for the performing arts industry.
A Simplified Solution for Changing Client & Contact Person Status
By using CRM dedicated to the performing arts industry, you can update the client and contact person statuses with a single click. If not streamlined, client management software can become a challenging process. In this tool, you can find a feature to the client details form that allows you to update the client and contact person status, whether it's active or inactive.
This method also ensures that the active clients and contact person are displayed in the client dropdown on the event details form. A simple check can enable or disable the corresponding client/contact person, and if disabled, it will not appear in any list or form.
High Levels of Security
Being in the live events industry requires complete vigilance and security to crucial data of your performing arts clients. Using VenueArc, you can control who has access to confidential client contact information. You can not only grant staff, clients, and contractors' access to events and client information in your CRM, but you can also limit what areas these authorities can see. With this control, you can grant people the access they require without revealing confidential, private, or sensitive information about your performing arts business.
A Standardized Client Reporting Dashboard
It is a modern management tool used by event professionals to interactively visualize data and automate various data sources in order to create dynamic reporting processes and increase productivity. Several businesspersons in the performing arts industry use it to visualize data and automate processes from various data sources interactively.
It provides a centralized view of client information, contact details, and notes and works as a one-stop solution for all of your clients' information. With VenueArc client management feature, you will have access to all of the essential elements of a premium client dashboard. On a single centralized platform, you can easily manage the data of multiple clients.
Cloud-based Contact Management
Cloud-based CRM software is the next step in the evolution of contact management. VenueArc is a cloud-based system that enables event professionals to update their system from any web-enabled device. Because all data is stored on a single cloud-based database, new and updated information is instantaneously available to all the employees.
Takeaway
The development of contact management software was a critical step in the evolution of the customer relationship management system. Every significant feature of CRM revolves around contacts. And we're constantly looking for new ways for better contact management to build stronger client relationships. CRM is now available on SaaS and mobile devices. And it will ultimately evolve again as the demands of the performing arts industry change.
CRM contact management is critical for small businesses and startups. You get a 360° customer view with the contact management feature in an interactive business CRM like VenueArc, which shows every tiny activity with the contact. Everything about your client or prospect can be found on a single screen, from contact information to client status.
Want to avail of the amazing CRM for your special performing arts events? Schedule a demo now and start your wonderful journey of using the best CRM dedicated to performing arts industry and event professionals.