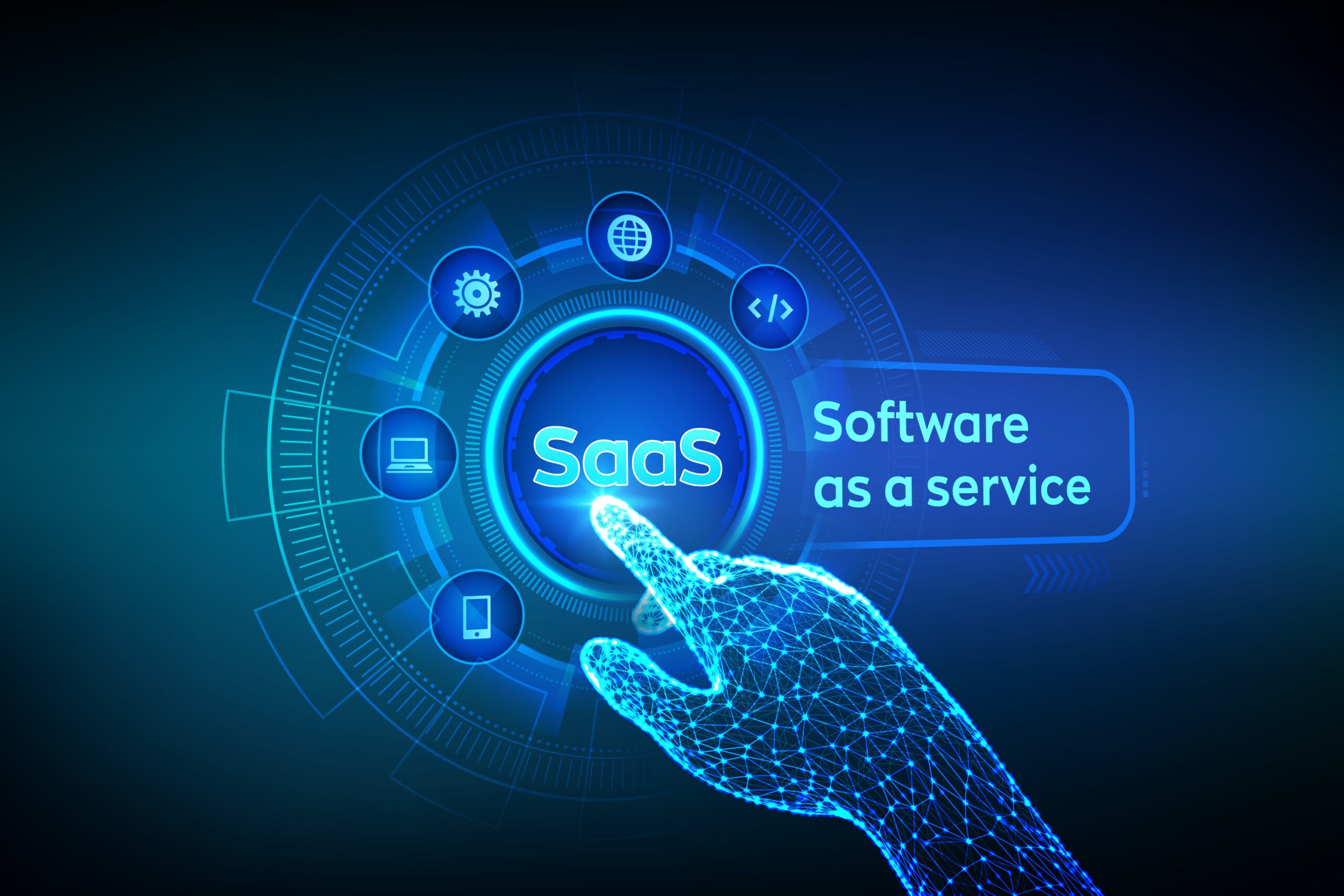 When you are in the performing arts industry, one of the busiest industries in the world, where things are not easy and simple. At the workplace of a performing arts center theater, arena, or auditorium, there is a huge amount of data, a wide-ranging employee network, the longest clientele, and a colossal bundle of daily workplace management operations. In this case, the need for integrated business management solutions becomes crucial to timely manage all the daily workflow and data in a centralized place.
In today's integrated workplace management systems, the two most popular deployment options are Software-as-a-Service (SaaS) and On-Premises. When asked, "Would you prefer SaaS or On-Premises?" as a stage of the process of learning and limiting down the right workplace management solution, you as the decision maker or a member of the procurement team may come to a fork in the road. You may be wondering what these acronyms and terms mean. What is the distinction between the two? Before deciding which deployment, method is best for your small to medium or enterprise-sized business, performing arts center, or any other organization, make sure you have considered all of its factors. Find the perfect event management solution that meets the unique needs of your performing arts center. Take your event management to the next level with a versatile and intuitive event management tool designed specifically for the performing arts industry.
What is SaaS?
SaaS is the full form of Software as a Service, which means the software is hosted on the cloud and provides the services through the internet. SaaS product for workplace management is licensed on a subscription basis. It is an internet-based or web-based software. You can use it by just signing in through your internet browser by paying the subscription charges on a monthly or yearly basis. As long as your device is connected to the internet, you can easily use the SaaS solutions. Effortlessly manage your performing arts center's events and operations with a robust event management system designed for scalability and flexibility.
The upsurge of Software-as-a-Service (SaaS) parallels the rise of cloud computing. Cloud computing is the process of providing technology services over the Internet that frequently include data storage, networking, and servers. Prior to the availability of SaaS, businesses that wanted to upgrade the system on their computer system had to buy compact disks containing the updates and download and install them onto their systems.
Upgrading software was a time-consuming task for large organizations. Software updates became available for download via the Internet over time, with businesses buying additional licenses instead of additional disks. However, a copy of the software had to be installed on all devices that needed it.
However, users do not have to install or update any feature or module when using SaaS. To access the specific service, users can instead log in via the Internet or web browser and connect to the service provider's network.
Discover the benefits of using a cloud-based event management software like VenueArc to efficiently manage your performing arts center's events
What is On-Premises Software?
On-premises refers to data and information that is hosted and stored in hardware servers that are located in-house or on-site. The purchased hardware is then solely owned and maintained by the company. Users can access data and information via the company network and on company grounds, where the hardware servers are housed.
On-premises software is a popular and traditional method of deploying enterprise and consumer applications. On-premises software typically necessitates the purchase of a license agreement for each server and/or end user. The client is responsible for on-premises software security, availability, and overall management. However, the vendor also offers post-sales integration and support.
Because it involves in-house server hardware, business investment in software licenses, in-house IT support staff, and longer integration periods, on-premises software is more costly than on-demand or cloud software. On-premises software, on the other hand, is considered more secure because the whole instance of software remains on the organization's premises.
SaaS Vs. On-Premises: 5 Critical Differences to Analyze
The decision between SaaS (Software as a Service) and on-premises solutions should be based on a thorough understanding of the company's requirements and identification of key processes.
Managers must consider more than just cost when determining the full scope of their software requirements. The constantly changing modern workplace brings with it an advanced, more tech-savvy, and diverse workforce. Take note of the impact of the change not only on your financial plan, but also on employees' responsibilities, trust, and easiness. Let us now look at the main factors that determine the differences between the two models.
Cost and Additional Expenses
Maintenance and support fees can quickly add up when paid separately, so subscriptions make payment easier. Many SaaS products, particularly cloud-based ones, tend to combine licensing and support fees. As a result, the user only has to pay one monthly or yearly fee upfront.
Licenses are automatically kept up to date and secure as long as bills are paid. As a result, trial periods can be an important consideration when purchasing software.
Top management can easily install and analyze the software against the background of their additional IT infrastructure because cloud-based vendors encourage free or discounted free trials with a single click. Since on installation means that a plan cannot be fully canceled until a company executive visits the building and removes the physical hardware, cloud-based plans are easier to cancel.
On-premises software is heavily reliant on the skills of an IT staff, which can be advantageous in the right hands or detrimental in others, but this software reduces the likelihood that it will be tested first. When tests are made available, typically via CDs, the number of users who can test the product is limited, which can result to uninformed decision-making for teams with changing requirements.
SaaS
Subscription-based software with monthly or annual payments
Different price models with different tiers
Long-term costs can add up
On-Premises
Single-time hardware server purchase and software license fee
You might end up paying for hardware that isn't used during a particular season or time period
As your company grows, consider extra costs for upkeep and maintenance, upgrades, and the need for more IT resources
Security and Compliance
In most cases, SaaS solutions can keep a company's business data safer than traditional software. Typically, SaaS providers operate multiple geographically separated data centers that communicate with the IT infrastructure to deliver SaaS applications. If an issue arises in one of the data centers, the other data centers will continue to provide the services.
Another critical factor is data security and ownership. Both frameworks charge cloud hosting fees for huge amounts of data, but the fees also guarantee application security updates and accessibility. These could include encrypted data and several logins for administrators and supervisors to avoid potential insider threats like a former IT employee.
The positive aspect of data protection for on-premises solutions is also a disadvantage because it must be maintained by company employees, which costs working time. Furthermore, data must be backed up and program functionality must be ensured. Employees are responsible for installing updates, creating backups, and maintaining the programs themselves.
SaaS
The SaaS provider is responsible for ensuring that client data is protected and secure from external threats
The SaaS providers conduct ongoing research and upgrades to the security system, allowing clients to focus on their day-to-day tasks
SaaS vendors concentrate on providing advanced cloud technology and strengthening systems to detect and mitigate potential threats before they affect their clients' data
On Premises
On-premises security, private networks, and/or firewalls are the responsibility of the company's IT department to ensure data and information are protected from any external threats
Programs installed for security will require ongoing updates as external threats emerge on a regular basis, and programs must be able to detect potential new threats
Depending on the IT department, additional IT resources and updated programs may be required to prevent security threats or breaches
Scalability
If your company grows and requires more storage space or other capabilities, scaling your on-premises servers quickly becomes more difficult. Unlike cloud storage, where businesses can simply select a more expansive plan with a click, on-premises storage necessitates the installation of new hardware and the dedication of manpower to the development of new systems.
Organizations, on the other hand, pay for cloud storage on a monthly basis to help companies keep their initial costs low. Most cloud-based storage companies can adjust their prices to meet your budget, whether you're scaling up or scaling down. Cloud storage features can also be changed, added, or removed entirely from plans. This level of adaptability is ideal for businesses that anticipate change and do not want to be locked into paying for services they do not require.
SaaS
SaaS is flexible, scaling up or down as your team grows or decreases, because you just pay for the range of services or users that are required
Once purchased through the SaaS provider, add-ons and upgrades can be implemented in minutes
On-Premises
Growth in the company may necessitate repeat purchase of hardware servers, real estate to store hardware, and the hiring of additional IT resources
From configuration to go-live, add-ons, and upgrades will be a costly process because the IT unit will need to customize and test them
Data Storage and Backup
The cloud makes data backup easier than on-premises servers ever could. Cloud-based servers provide users with peace of mind because they know that if their computer crashes or their local files are deleted, they can recover the information. Because you can access information that would otherwise be lost, your company can reduce the risk of losing critical information.
Whereas, on-premises, employees are responsible of installing updates, running virtualized backups, and keeping the apps up to date, among other things. On-premises means that you will have rack space or server space on your premises, as well as dedicated IT support.
SaaS
SaaS users can access company data via a login on any device that is connected to the internet
Ideal for businesses with a large number of remote workers who need the freedom to work from anywhere
A third-party service provider hosts and stores data in the cloud
On-Premises
Users can only access company data via company's internal network and on company premises
Restricts and/or makes remote access difficult for users
Data is hosted and preserved on-site by the company's hardware servers
Which Solution Should You Go with For Your Performing Arts Center?
Implementation via SaaS or on-premises?   For some organizations, a SaaS product is an immaculate option because it allows them to access it from all over the world without investing in IT infrastructure provision and maintenance. On the other hand, organizations that use local business solutions continue to prefer the On-Premises model because it provides more benefits. Considering the organizations' needs, optimize your event booking process with a comprehensive event booking system that centralizes data, streamlines workflows, and enhances customer experience.
Consider what you need from implementation, performance, updates, and technology. Consider having an internal team based in-house. Consider your options carefully because the decision between "SaaS vs. On-Premises" will be critical for your business.
With VenueArc – Streamline your event booking process with user-friendly event booking software that automates tasks and simplifies communication with clients.