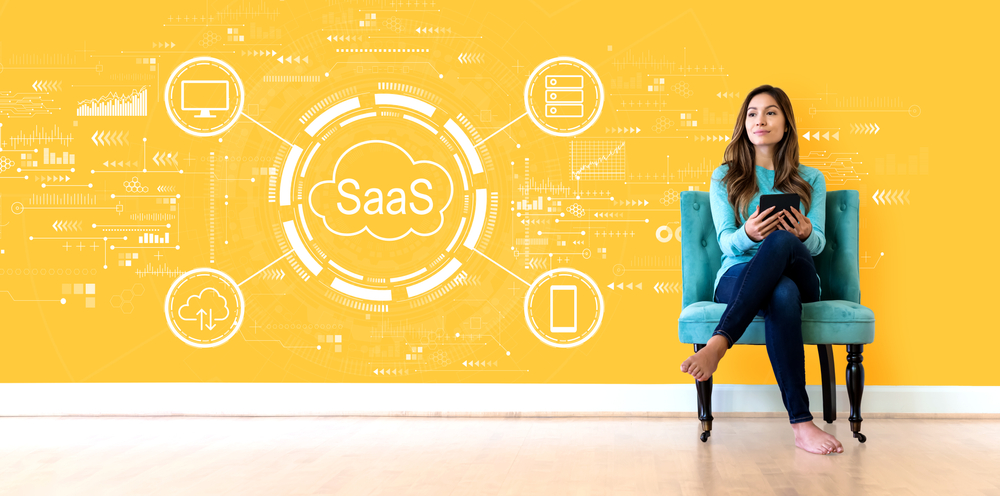 Most of the busiest events managers, whether at a small or medium-sized venue get tired of wasting valuable working hours on data entry, attempting to coordinate complex scheduling across a disjointed collection of spreadsheets, and dealing with the costly shortcomings of both. All this troublesome of manually managing the daily business activities compels them to find a solution that can centralize and automate all their daily activities. That means they need an end-to-end event management system that would manage and store all enterprise-critical details in a centralized location, enhancing collaboration among employees, and managing data, and procedures throughout the entire organization.
There is a wonderful solution for venue and event managers for all their venue and event management problems. A solution that will be enough to completely assist you in managing all the complicated event management operations. And that solution is a SaaS event management software.
By employing a SaaS event management product like VenueArc, you will not be needing a disjointed system anymore. It would be just a one-stop-shop for all your needs. You will hold all your event and venue management processes at your fingertips. Such as, you will no longer need complex IT support and time-taking and expensive software installation to your computer system. You only need to have an internet browser along with a durable internet connection, and here you go! You can start using the comprehensive venue booking and event management SaaS solution from your own computer, laptop, or mobile.
SaaS Explained 
SaaS is defined as a "software business model wherein a service provider hosts applications for clients and makes them accessible to these clients via the internet," according to InfoWorld. Simply put, SaaS allows event and venue managers to continue operating on mobile devices and computers with cloud storage, eliminating the need for manual work management and on-premise hardware and its associated costs and maintenance.
So, how does SaaS affect your event management organization? Ultimately, implementing a SaaS model means becoming more agile. Event managers must be able to access pertinent data at any time and from any location in order to make quick, informed decisions. They cannot be hampered by large on-premises servers that consume time and resources and are prone to outages. SaaS offers greater flexibility and real-time access.
From corporate organizations to middle and small-sized businesses, companies are turning to SaaS to cut expenses, increase software flexibility, and relieve the burden on their IT departments. According to Gartner, the SaaS sector will be worth $143.7 billion by 2022, and Clean shelf estimates that 80 percent of all business (and mission-critical) workloads will migrate to the cloud in the next five years.
As cloud computing becomes more integrated, many software suppliers are adding SaaS capabilities, which could result in significant gains. Let's talk about how migrating to the cloud can benefit your business.
The Best Solution for Small, Medium, to Large Sized Venues
The rise of the Software as a Service (SaaS) model in recent years has allowed event managers of small, mid, and large-sized venues to have it both ways when it comes to venue and event management software. The pay-as-you-go nature of web-based SaaS systems is a perfect fit for the budget constraints of smaller venues that were often completely boxed out by the cost of traditional enterprise software solutions. As in SaaS solutions, there is no need for overpriced up-front IT infrastructure investments and on-staff support.
Along the same lines, many event-focused SaaS offerings have removed the need for smaller venues to choose either limited, low-cost solutions that they may outgrow or paying extra for functionality that will never be used. It begins with a pre-configured solution that has been customized to meet the specific requirements of a smaller venue. Then, there is the benefit of unprecedented flexibility and feature-wise pricing structures, functionality can be scaled up as needed. This is also known as having your cake and eating it.
In addition to reduced costs and scalability, SaaS event management software has a lot more noteworthy benefit.
Quick Onboarding
The last thing any customer wants to hear after making a purchase decision is that it will be a few months before the system is operational. This is especially true for smaller venues, whose cost estimates can less easily accommodate a longer wait.
Simple and Easy to Use 
SaaS offerings are also easier to learn, use, and manage for event and venue managers. As pared-down, web-based solutions, SaaS event and venue management software typically has a lower learning curve than traditional models. Similarly, a simpler system generally necessitates less intensive training. It is also common for SaaS models to include built-in support information that is easily accessible. For medium to large-sized venues, the SaaS product offers unlimited online training resources, access to an expert and customer-driven knowledge base, and a responsive customer support team.
No Need for Additional Expenses
There is nothing to buy or build with SaaS, so there are no upfront fees, maintenance, or upgrades. SaaS is a pay-as-you-go model that functions similarly as a rental. Without the high upfront cost of a license, you pay a service provider to host and maintain your data and information. Less responsibility falls on your IT department, which can reduce IT maintenance costs by up to 17 percent. You are not paying for more or less than you need because you can easily adjust the services based on your business's needs, lowering the overall cost of ownership.
Finally, because the burden for maintenance is shifted from clients to providers, staying up to date with the latest software updates and upgrades is considerably easier (and often completed with greater frequency) with SaaS solutions.
What Challenges do Event Managers Face Using an On-premises Software?
There's a reason why event management organizations are shifting to SaaS (software-as-a-service) as their primary distribution method. There are some obvious end-user benefits to deploying software on a well-architected cloud platform. This not only solves some on-premises infrastructure issues but also opens up entirely new ways of working through ecosystems.
On-premises upgrade challenges: Customers frequently stay on outdated software versions for too long because customization makes upgrades difficult. As a result, they are unable to benefit from functionality and security upgrades. This, in turn, slows digital transformation while also limiting collaboration and data sharing.
CLOUD upgrade advantages: All users are always updated with the latest version of the software and can immediately benefit from the updated features. This has the potential to increase productivity in unpredictable ways. For example, university students who use software will already be familiar with the most recent features when employed, enabling them to become productive employees more promptly.
On-premises environment challenge: On-premises installations are based on a closed system that does not support ecosystem advancements available to cloud platform users.
CLOUD ecosystem benefit: Data can be easily shared between ecosystem partners on a unified and agile cloud platform, encouraging collaboration and co-innovation. Ecosystems improve responsiveness and enable businesses to provide the personalized experiences that modern customers expect.
Other Difficulties of Running Software On-Premises
Upgrading to the most recent version necessitates a significant investment.
Data remains locked in older data formats and cannot be easily shared.
To run the software, customers must purchase, deploy, operate, and upgrade their own IT infrastructure. Leading-edge cloud consumers in business are stepping away from this with cloud platforms.
More Perks of Using a SaaS Platform
Instant access to cloud services allows for a shorter time to market, which increases competitiveness.
Organizations benefit from faster time to value due to immediate utilization of cloud resources and access to an always-on innovative digital platform.
It offers a frictionless platform experience that is highly secure and efficient.
Users can strengthen their data with metadata from multiple stakeholders within the organization, such as engineering, human resources, sales, marketing, and production.
A cloud services marketplace facilitates customers and partners to develop new revenue-generating services on the SaaS platform premised on their intellectual property.
The ability to change the project scope as it progresses through the implementation process. Adding users on-demand or expanding functionalities is possible with a cloud platform.
The Takeaway
Some of the top reasons why event managers should switch to a SaaS platform are features like automatic upgrades, reduced costs, and greater scalability. Many small and medium-sized businesses are now opting to rent or subscribe to the SaaS event and venue booking system they require rather than trying to make large investments in hardware and traditional software licenses.
SaaS is a revolutionary approach to application delivery that eliminates the need for event management companies to worry regarding upgrades, patches, and complex and difficult deployment processes. Because of SaaS's increased scalability and flexibility, businesses can scale as they progress.