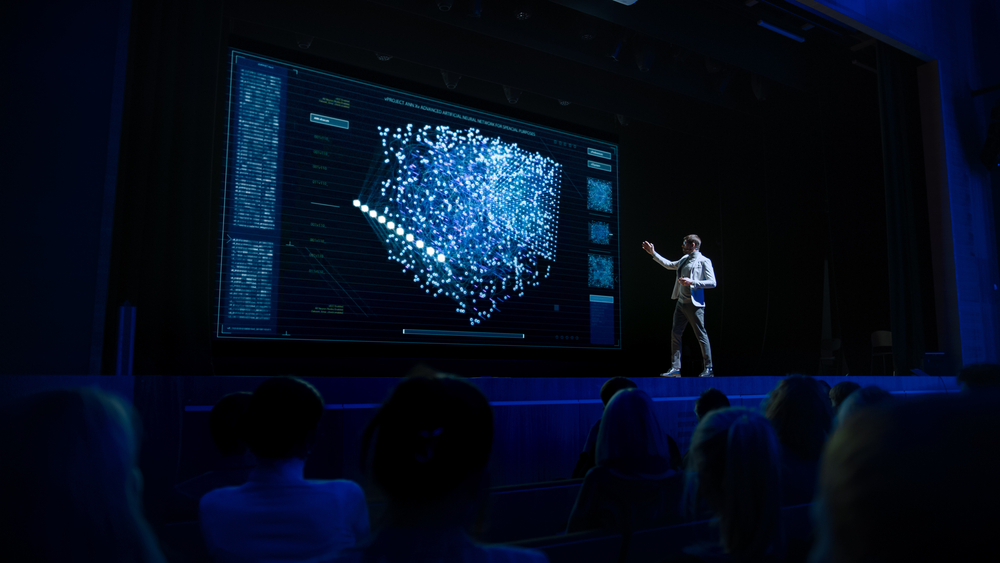 With over four years of experience in the live event industry, VenueArc has been a long-standing technology partner to many events and venue managers, consulting them on their technological and digital journey. Our goal is clear. We empower organizations that bring people together. Today, that mission necessarily requires the use of new tools and technologies.
Taking VenueArc to the Next Level
In response to the latest developments, the VenueArc team has been working on innovative solutions to provide its performing arts customers with the flexibility they require to book and manage venue events. This is the result of our dedication to the industry, which drives us to constantly seek and explore new ways to better serve our live event industry clients.
VenueArc, Announcing SaaS Technology – Now Event and Venue Management is Easier Like Never Before
Just as SaaS technologies have been trending and vital in empowering organizational operations to respond to global predicaments, they will be critical as we look forward to returning to normal levels of productivity. We all have witnessed remarkably innovative solutions across all possible areas of the business industries.
We are delighted to announce the innovative SaaS technology to our existing venue and event management software, VenueArc.
Why is VenueArc shifting to SaaS?
As an easy-to-use tool for event and venue administration and booking, VenueArc has been making waves in the live event sector ever since it was first introduced a few years ago. VenueArc can help venues such as performing arts centers, auditoriums, arenas, stadiums, and museums manage event booking, venue management, contract creation, and other aspects of venue and event operations management, among other things.
Let's know the reason why it has shifted to a SaaS technology platform.
Many industries are now looking for new software to meet the demands of business in the twenty-first century. By 2020, the majority of the technology world will be focused on Software as a Service (SaaS) products. Even though digital integration has become a more popular topic, many businesses are still unfamiliar with the term SaaS. Given that many businesses, particularly those in distribution and logistics, are shifting away from on-premises commercial installations or pen and paper in favor of SaaS solutions.
As of before, VenueArc required some installations which have to be done on the site. This process was time-consuming. Also, it needed some weekly or monthly upgrades. However, now all these additional procedures will be eliminated. Because of the SaaS technology, VenueArc is ready to get started with just a single sign-up process. This is why we call it a next-generation technology platform for performing arts venues and events.
This article will provide you with a thorough understanding of how VenueArc, as a SaaS product, can benefit performing arts centers and event and venue management operations.
Let's get a quick overview of the basic meaning of SaaS technology.
What is a SaaS Product?
SaaS, or Software as a Service, or – simply – cloud service, provides a connection and subscription to IT services built on a shared infrastructure and deployed over the Internet, rather than purchased, downloaded, or installed locally.
In other words, the software you want to use is delivered and managed remotely, and you can access it through your favorite web browser (and mobile device).
Entrepreneurs popularized the SaaS app concept in the 1990s. And it is still one of the most important business distribution models today. At least 51% of businesses already run every process in the cloud. This figure is expected to rise to 73% by 2024.
You do not need to install anything on your device to use SaaS platforms. The application is hosted by a central service provider. Both maintenance and updates take place on the host site and are entirely invisible to the user.
The best thing about SaaS software is that it does not require any special equipment or expertise to use. Visit the website, use the product, and accomplish your complicated business processes in one go. What would be simpler than that?
As a result, SaaS has quickly emerged as a model for providing value to users. And the market reacted accordingly. Large corporations frequently acquire SaaS companies in addition to their products.
For example, in 2018, Microsoft paid $7.5 billion for GitHub, Adobe paid $4.75 billion for Marketo, and Magento paid $1.68 billion for Magento.
In summary, the SaaS product market has enormous potential. It allows you to participate in the "cloud" wars and pick any niche in its trillion-dollar market.
To be a successful player, you must first understand the fundamental concepts and dynamics of SaaS.
Key Features of a SaaS product
Entrepreneurs are always on the lookout for SaaS features and characteristics. It's not surprising given the excellent opportunity to make the big leagues. As a result, to understand what SaaS sales are and how they work.
The numerous advantages of SaaS over the traditional software business model have undoubtedly played a role. But is everything really that easy? Let's look at the benefits of VenueArc as a SaaS product.
What Is the Impact of VenuArc as a SaaS Product and How Can It Benefit Your Performing Arts Business?
1. Quick to Get Started
SaaS differs from the traditional model in that the software (application) is already installed and configured. Simply sign up by entering all of your information, and you'll have the VenueArc application ready to use in a matter of seconds. This reduces the time spent on installation and configuration, as well as the issues that may arise during software deployment.
2. Reduced Expenses
SaaS can provide significant cost savings because it typically exists in a shared or multi-tenant environment with lower hardware and software license costs than the traditional model.
Another benefit is that you can speedily scale your customer base because SaaS allows small and medium-sized businesses to use software that they would not use otherwise due to the high cost of licensing.
Maintenance costs are also reduced because the SaaS product owns the environment and divides it among all customers who use that solution.
3. Integration and Scalability
VenueArc is a SaaS solution that runs in scalable cloud environments and integrates with other SaaS offerings. In comparison to the traditional model, you do not need to purchase a new server or software. Furthermore, you will have the ability to scale your SaaS use up and down based on your specific needs.
4. Automatic Upgrades or New Releases
VenueArc will be automatically upgraded and available to customers thanks to SaaS technology. The costs and effort associated to upgrades and new releases are lower than the traditional model, which typically requires you to purchase and install an upgrade package (or pay for specialized services to get the environment upgraded).
5. Simple to use and carry out proofs-of-concept tests
SaaS offerings are simple to use because they already include best practices and samples. Users can perform proofs-of-concept and test software functionality or a new release feature ahead of time. You can also have multiple instances with different versions and perform a smooth migration.
No Need for IT Assistance 
The top-selling point of SaaS solutions is undoubtedly a hassle-free IT life.
Subscription-based pricing eliminates the need for system maintenance fees such as backup, updates, and security.
There is no need for a user to purchase, install, or update any hardware, or to have a local server installed, both of which are expensive and require maintenance. As a result, you will not need to hire a dedicated IT staff.
Here's another reason you'll grow faster:
Moving to the cloud will result in a 15% reduction in IT spending and a 16.7% dramatic drop in IT maintenance costs.
Because SaaS event management solutions like VenueArc, are hosted by the SaaS provider, all upgrades, installations, maintenance, and new users are automatically connected to the system with no effort on the customer's part.
Furthermore, it is the SaaS vendor's responsibility to implement their promises and ensure that the IT hardware functions properly.
6. Extend and Integrate your Favorite Apps
There was a time when adopting a new software app meant risking clashes with the ways you worked every day, particularly with the programs you were used to.
As technology has advanced, users of SaaS event management apps can integrate with existing software on the market and broaden their event management solution in the same way that an onsite customer would.
Customers can continue to use their existing software, such as ticketing systems like Nliven and TicketMaster because they can usually be integrated easily with the SaaS solution (VenueArc).
7. High Levels of Security
According to a LogicMonitor survey, 66 percent of IT professionals say security is their top concern when it comes to implementing an enterprise cloud computing strategy.
Because the SaaS vendor is responsible for the upkeep of data that a client entrusts them with, the security issue becomes extremely serious, and customer data is extremely secure.
Because the SaaS vendor's livelihood is dependent on data security, it is only natural that app security is of the utmost importance. That is why SaaS providers have their servers distributed across multiple geographical locations and have a backup system, making sure a higher level of security than your own organization can provide.
The cloud is safe, and your data is secure. According to Gartner, human error accounts for 95% of cloud security failures.
Let's Summarize
Performing arts centers can benefit from SaaS solutions like VenueArc in a variety of ways, such as booking the event venues, generating automatic contracts, and exporting event overview reports in just a few clicks and with just an internet browser. There are numerous advantages to using SaaS for the live event industry, including lower upfront costs of commercial software, the elimination of the need to install software on individual machines, service scalability as a business grows, integrations with other software, and instant updates to all users. These are just a few of the advantages.
One of the hugest benefits is that the software is always up to date. As a result, there is no potential bottleneck or barriers that negatively impact your event and venue management experience.
The most invaluable advantages are the flexibility of using the software on your terms and the long-term cost savings provided by the pay-as-you-go model. There is no buyer's remorse if you try the software for a short period of time; you simply cancel your service – depending on the terms and conditions – and move on. This means that the SaaS provider is entrusted with how you use the software.
Recognizing all these advantages, VenueArc is now upgraded to a SaaS product to better serve the venue and event management professionals of the performing arts industry.