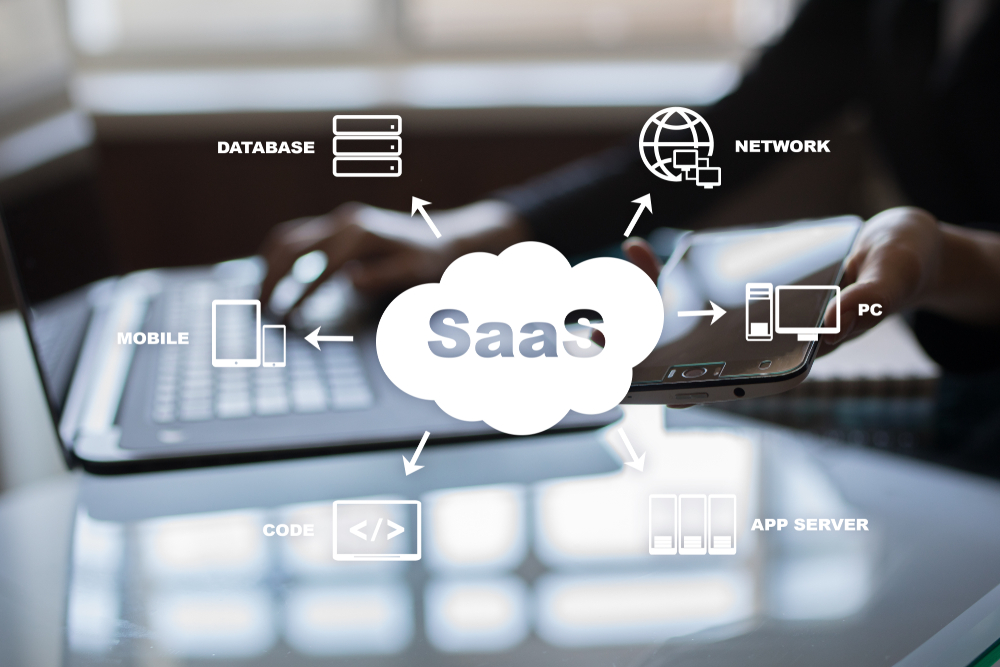 Cloud computing is sweeping the globe, with approximately 94 percent of global enterprises utilizing cloud services to maintain their workloads. Businesses increasingly use Cloud solutions to store and manage data, and the event industry is no exception.
Many event companies now rely on centralized event and client data for all departments, including sales and marketing, event management, operations, and accounting and finance.
Many event companies now rely on centralized event and client data for all departments, including sales and marketing, event management, operations, and accounting and finance.
What exactly is Cloud?
The term "the cloud" refers to remote web servers in data centers that host databases and run application code. Cloud service providers deliver their products and services to customers or end users through the Internet.
There are three types of components of cloud computing. They are software as a service (SaaS), platform as a service (PaaS), and infrastructure as a service (IaaS). One of the three major cloud service models is SaaS.
What is Software as a Service (SaaS)?
Software-as-a-Service (SaaS) is an internet-based or cloud-based method of delivering software to users. Instead of purchasing and installing an application, SaaS users subscribe to it. Users can access and use a SaaS product from any Internet-connected device. The application itself is host on cloud servers that may be located far from the user's location.
Non-SaaS application vs. SaaS application
A SaaS application can be access via a browser or app. SaaS applications include online email applications that people access through a browser, such as Gmail and Office 365.
The difference between Software as a Service and software installation on a user's computer is similar to the contrasts between watching a TV show online and purchasing all seasons on DVD.
Availability of SaaS
Someone who purchases a TV show on DVD only needs to pay once; even so, they will need to store and maintain the DVDs, and if their hardware changes – for example, if they replace their DVD player with a Blu-ray player – they will need to purchase the physical media again. Streaming the show instead means that a third party handles all storage and upgrades, with the user only needing to press play. Streaming, on the other hand, is dependent on an Internet connection, and users are typically require to pay an ongoing monthly fee to maintain their access.
What does "as a service" mean?
Consider the distinction between valet parking and parking spot rental. Although both provide the same benefit to the customer: a place to leave their car, valet parking is a service, and a parking spot is a product.
Conventionally, software vendors sell their software as a product to users. However, in the SaaS model, the software is actively provided and maintained for its users via the cloud. They host and maintain the databases and code required for the SaaS product or application to function, and they run it on their servers. As a result, SaaS is more of a service than a product.
Event And Venue Management Activities need SaaS
Event booking and management can quickly become time-consuming and confusing. As an event manager, you want to save time while gaining more control and insights. Nonetheless, in many cases, the software used is unsuitable for events. Outlook for invitations and Excel lists for registration tracking can be taken as examples. Organizations frequently choose to collaborate with external (registration) partners for larger events.
When working with multiple systems and/or parties, you run the risk of losing sight of the big picture and working inefficiently, which leads to high costs.
VenueArc provides event SaaS solutions, which include software that allows you to create your own event, track bookings, generate contracts and settlement reports, and analyze statistics.
Using a SaaS-based product or solution can offer you numerous advantages. Therefore, we have compiled a list of the top advantages to use a Software as a Service (SaaS) for your event management system.
Let's demystify some the greatest benefits your performing arts center can have by using SaaS based venue management software.
The Extraordinary Advantages of SaaS based Venue and Event Management Software
When looking for SaaS solutions, you should consider whether the supplier meets your needs. Make a list of all the features that are require and desirable for your event software. Keep the following points or benefits in mind as you make your decision:
Reduced IT Costs with Improved Agility
The ability to move quickly and easily is critical to how the live events industry operates today. Because maintenance will take less time, your IT team will be able to focus on more important tasks such as process improvement rather than problem resolution. When software solutions are manage in the cloud, they are regularly update with the most recent release. While the IT department is focus on what matters, your organization always has the most recent version available.
Along with the need to give employees access to technology from anywhere in the world and make it easy to scale back, having technology that can adapt to changing needs is a must.
Automated Upgrades, Maintenance, And Worldwide Availability
With SaaS, you can expect the same performance, features, and changes no matter whether you are in the United States or any other place in the world. This is a clear benefit for businesses that put on live events around the world and have multiple locations in different countries or often hire freelancers for specific projects.
With cloud-native SaaS, upgrades and maintenance are done on their own. SaaS makes it easier to work with software that is out of date or doesn't work well with the software your coworker's use. It also saves you from having to wait hours to download updates or reinstall the newest release or version.
SaaS vendors are in charge of running the environment, which means they manage and maintain it for all of their customers and give them constant access to the latest product releases while making sure there is no downtime. Cloud-native SaaS takes advantage of the fact that cloud infrastructure is flexible to make it as available as possible. This can be done by spinning up more infrastructure to make upgrades easier or by copying data and services across multiple cloud availability zones and geographic areas.
Auto-scaling
As your event business grows, there may come a time when you need more resources. With Cloud-native SaaS, it's easy to make your event management system larger and more potent by adding more users and storage space.
Your IT department will be glad that this task doesn't take as much time as installing your event management solution in-house and on-premises.
Cloud-native SaaS is self-scaling, which means that any extra infrastructure needed during high use is automatically added. This is done by using cloud infrastructure and platform solutions to bring new capabilities online as load dictates and effectively balance the load across the provisioned capacity. SaaS uses multi-tenancy, which means that multiple customers share the infrastructure to save money during times of low use. It also automatically scales the infrastructure for times of high use.
Together, auto-scaling, load balancing, and multi-tenancy make it easy for cloud-native SaaS to meet different and change needs, whether you need three users or 300,000 users and are moving 2 GB of data or 200 TB of data.
Also, because SaaS can be scaled up and used by more than one customer at a time, vendors can drastically cut their overall costs with each new customer. These economies of scale savings can be passed on to customers. With SaaS, hundreds, thousands, or even millions of customers can share the same cloud infrastructure. Infrastructure is shared, but customer information is always kept private and separate.
Protection of data:
Data security is vital for the business success of any event organization. Even though there are still worries about data security in the cloud, these services have turned out to be much more reliable than most solutions that are installed on-site.
So, strict security rules apply to cloud-based services: Disaster recovery and backup rules keep data safe, and a sound threat management system keeps event and client data from being hurt.
For instance, you will use an online service to store and process your contacts' personal information, so you want to make sure that your SaaS partner will do whatever it takes to keep the data safe. Ask for a copy of their security policy and test results. These documents can be very technical, so get your company's IT or security department involved.
Integration with other SaaS Solutions
Since SaaS solutions work online, it's possible to link them to other systems. Think about what other SaaS software you'd like to connect to your event software.
For example, if you connect it to your customer relationship management (CRM), your registration information will automatically be kept in the contact card of your contacts, so you won't have to import and export Excel lists. Also, the Marketing and Sales departments can now see the event data and use the insights for their own purposes.
Wrapping Up
In the past few years, cloud services have become the norm. When you move your event management solution to the cloud, you get a lot of benefits. Your provider can take care of your organization's compliance and security, so you can focus on your own IT requests and needs.
All in all, the fact that event management companies need to be very flexible makes SaaS a great match and a good idea. Even though the extra benefits of saving money and making the user experience better depend on the vendor, all cloud-native SaaS should be flexible, letting you respond to needs and opportunities as they come up.