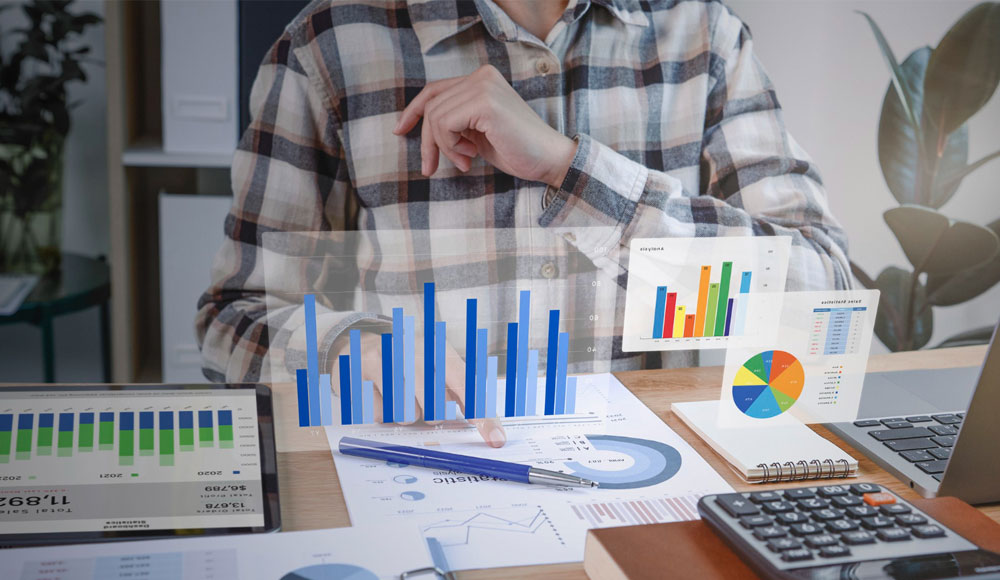 It is becoming clear that using software to automate business operations is essential to an organization's success in the modern work environment. In one or more business functions, 66% of organizations have automated their procedures, according to 2022 research from Imaginovation Insider. Using human processes puts your business in danger of slipping behind the competition as automation gains popularity. Similar to other businesses, the live events industry is also likely to encounter the challenge of managing business manually and with disparate systems. And one of the most crucial business processes in this industry is event or performance settlement.
What Is An Automated Event Settlement?
Event settlement is the procedure of tracking and calculating all event-related revenue and expenses. Usually, it takes place after the box office closes on the day of the event to calculate the event's profit/loss and, in some cases, the final payment to an artist. In other words, event settlement is the process of calculating the total expenses, rebates, and revenue generated for a specific event or single event performance. The automated event settlement process is when the entire settlement process is integrated and digitalized and managed automatically by a software solution.
Automated event settlements simply help to make these processes more self-sufficient, requiring less human intervention in the actual work. Instead of doing mundane and repetitive tasks, the sole goal is to free up time and resources for greater productivity.
Why Integrated Event Settlement Matters?
The tiresome accounting, banking, and settlement activities are a great place to start when transforming your theatre into a digital business. An automated event performance settlement solution is ideal for your business if your finance staff currently calculates a performance's costs and revenues by hand.
We designed and developed a simplified event booking module in VenueArc in response to customers telling us that they needed a better way to track, manage, and settle the events seamlessly. Most were resorting to digging through emails or complex spreadsheets, calling others to fill in the crucial financial details, or even trying to use manual calculation methods. Those manual efforts take a lot of time—time that isn't then available to effectively the events.
With so many balls in the air at one time, especially with the jump in events since the COVID shutdown, it's no wonder so many things were falling through the cracks. Automated event settlement changes all of that, keeping the data that's usually dispersed across multiple systems in one place, easily accessible in the VenueArc platform from anywhere you want to work.
Benefits Of Event Or Performance Settlement For The Performing Arts Industry
There are numerous reasons why automating event and performance settlements is a fantastic strategy. It promotes the growth of your performing arts business and provides mental peace for employees in your accounting, finance, production, and other departments. Here are the top advantages:
Reduced Errors In Accounting
Settlement is the most crucial factor for both the artist and the performing arts center. There is no space for any mistakes in the calculation. However, when you compute the cost of expenses and other elements, you are more likely to have typos or miscalculations. Therefore, this complex process needs to be completely automated.  With the highly integrated event settlement solution, there is zero chance of errors and blunders.
Easy Tracking and Reporting of Settlements
Adjustments, payout methods, and additional expenses and revenue can all be easily tracked and reported by using the event settlement solution.
With a single click, create a customized, branded settlement report to quickly settle with the contractor, artist, or promoter.
Visualize all of a venue's event settlements in a single, centralized settlement dashboard, along with key metadata.
Instantly calculate accurate tax payments and other variable expenses, and never overpay or underpay your artist and contractors again.
Auto-Population And Synchronization On A Broader Level
This solution incorporates all event-related expenses, and revenue such as ticketing, ancillary services, security services, equipment rental, deposits, and adjustments paid or received for the event or performances. You'll have a comprehensive overview of everything that happened during the performance. All of this is nicely categorized in an electronic format, with complete auditability of all transactions, right down to the source. The final settlement is neatly folded into a single disbursement or receivable invoice required to wrap up or settle the event.
Business Efficiency
Why take a month to finish a performance settlement when VenueArc can do it in a few hours? Information can move more quickly in prepopulated areas with robust data synchronization. In comparison to conventional settlement calculations, you also obtain far quicker access to cleared revenues.
Granular Permissions
Granular permissions build four levels of access that a user can have on a specific system or document. The four permissions, in the hierarchy of greatest access to least, is as follows: Full Access, Can Edit, Can Comment, Can View. Role-based IT access relies on allocating access to resources and apps based on the person's employment role and department.
For instance, accounts receivable, accounts payable, invoices/billing, and reports would probably be accessible to everyone in the accounting department. However, if the accounting department is exceptionally big, they might have subfolders for accounts due and receivable.
Additionally, the management group that may contain the long-term corporate strategy and other important documents would probably be available to the accounting manager. These folders would probably not be accessible to the rest of the accounting team.
GL Codes Integration
This GL codes integration tool dramatically reduces costs and saves time by automatically synchronizing debit and credit transactions in the General ledger and marking them as settled. Your accounting team's focus can now be placed on the areas that are most important to your company because they are no longer required to manually mark and settle the corresponding transactions.
Let VenueArc Make Your Event Settlement Quick And Ingenious
The best thing about the integrated event settlement solution by VenueArc is that the entire calculation happens in real-time. You don't have to wait until the end of an event to analyze the cost and revenue. As soon as the events are contracted, the settlement procedure also gets started in the system.
VenueArc provides a comprehensive solution for streamlining settlement and all other aspects of live events. Our system was designed by live event industry professionals for live event industry professionals, so you can be confident that it includes all of the tools you require.
Start using VenueArc today and discover how simple live event settlement and management can be.